When You're Feeling Revved Up, Numbed Out or Overwhelmed.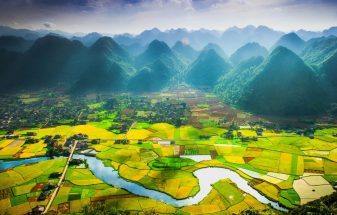 October 2, 2017
"The symptoms of trauma are the result of a highly activated, incomplete biological response to threat, frozen in time. By enabling this frozen response to thaw, move ahead in time and then complete, trauma can be healed." ~ Dr. Peter Levine, originator of Somatic Experiencing, author "Waking the Tiger"
Free-up space inside of you to feel more alive and connected to yourself and to others. Open to your aliveness.
I hold the belief that each of our nervous systems' have the innate capacity to heal. That when we can be with sensations, images, behaviours, emotions and the meaning we make of what has happened in the past, we can transform our stressed nervous systems, day by day, in your own time.
Your body is your teacher – with open attention, you will notice what you are feeling, as well as what you are ignoring or denying in your life. When you begin to pay attention to your body, barriers between your outer and inner self will dissolve – and your receptivity to others increases as you become more receptive to yourself.
In trauma we tend to either be overwhelmed by intense bodily sensations or shut down against them. The degree to which we cannot deeply feel our body's interior is the degree to which we crave excessive external stimulation. Or conversely, if we are overwhelmed by internal bodily sensations we drastically limit our exposure to external stimulation.
I support people to notice and come out of a revved up, numbed out or overwhelmed state – so they can experience more expansiveness, openness and aliveness. I sit with you and support deeper noticing into what happening in your nervous system as it goes into self-protective responses.
If you are willing to touch into sensations and memories that may not always feel comfortable, be with and stay present with those sensations – more regulation will begin to happen in your nervous system – and change begins to happen, as you and your nervous system become more and more available.
Expand your feeling tolerance and understand your self-protection responses linked with anxiety and fear, and move away from shut down or overwhelm
.
We don't realize that we may be blocking out feelings, connection and intimacy, within our everyday aspects of our lives – at work, in our relationships – feeling chronically stressed, with too many responsibilities. We may be so completely wrapped up in our daily patterns, that we don't have space to feel, to connect with ourselves and to connect with others.
I work with you to rewire your nervous system responses to anxiety, panic, fear and depression – one session at a time.
"To resolve trauma, we must learn to move fluidly between emotion and rational thought. In learning to identify and contact bodily sensations, we begin to fathom our instinctual reptilian roots. The more primitive portions of our brains are not exclusively survival-oriented. They carry vital information about who we are (and) they tell us that we belong here…(that we are connected)…beyond the material world. In the process of healing trauma we become completely human animals, capable of the totality of our natural abilities." ~ Dr. Peter Levine.
There is incredible potency in working with the nervous system to change what limits us physically and mentally – helping you gain a greater awareness and sense of how to build the capacity to be more fully yourself in your everyday life.
 "When the nervous system is overwhelmed, a dysfunctional neurological pattern is set in motion. And that pattern tends to recreate itself and persist, even when it has out lived its usefulness. When we are in a state of traumatic activation, we lose our ability to respond freely and flexibly in present time; instead, we react." ~ Dr. Peter Levine.

If you experience chronic stress, disconnection or dissocation and have one or some of these symptoms: increased heart rate, restricted breathing, chronic pain, anxiety or panic attacks, angry outbursts, hypervigilance, racing thoughts and persistent worry – I can help.
I work with a gentle relational and somatic approach – deconstructing and reintegrating both the psychological and physiological conditioning that limits our innate capacity to fully inhabit our body and live vibrant lives.
This an opportunity for you to feel supported, create space and new ways of being for you in your life.
To feel into and understand yourself as you relate to yourself in new and expanded ways – to increase your feelings of aliveness and joy.
You can choose how we work together:
In a chair – sessions can address emotional struggles, chronic pain, and relationship concerns, and support during life transitions. I use a variety of methods, including verbal dialogue, Relational Psychotherapy, Integrated Body Psychotherapy, Embodied Mindfulness and somatic practices. (in-person or via Skype)


On the floor (on a padded mat) – sessions are a hands-on form based on body-systems work, somatic movement therapy. Movement sessions can address chronic pain, holding patterns that cause excessive tension, injury recovery, energy system imbalances and emotional blocks.
There's a river flowing underneath your everyday life experience. It informs you, if you begin to notice and become aware. When you notice and follow your sensations, you can move beyond chronic habits and experiences – and feel lifted, and more alive in some way.
I work with individuals and couples to nourish and support them through the body's natural process to heal revved up, numbed out or overwhelmed feelings.

Our pain is not something to avoid or be ashamed of but is a powerful opportunity to step into our authentic truth and power.


I look forward to being with you.
Love Kim, xoxo.
If you're ready to open yourself to experience your body and your 'self' as it is and to be curious about a whole body approach to your emotional life and your relationships – get in touch –
NEW CLASS  Experience– Coming soon…
Moving Rest – Somatic Movement –  Time and space for slowing down to receive supportive nourishment from the inside of your body outwards. Simple movements, body awareness and flowing energy. This monthly class is for those who may be experiencing ongoing anxiety, addiction, chronic pain, chronic illness, feelings of being stressed or burned out, and anyone who wants to create new awareness in their body and regulate their nervous system.
I also offer one-on-one sessions using elements of this class too.
The first monthly class begins Monday, November 6, 2017 – 7:30pm to 8:30pm.
Do you have questions about my work or what it would be like to work with me?
Please get in touch, we can set up a time to talk – I'd love to hear from you.