Somatic Transformation – Body-Centred Practice for Chronic Stress, Chronic Pain & Trauma.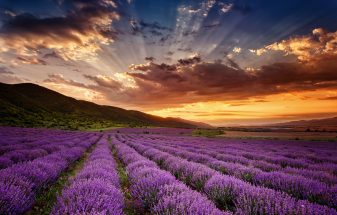 January 11, 2018
The Truth of the Mind Begins in the Body.
My faith in our innate capacity to heal is deeply informed by my own history
of healing chronic stress and pain. I work with an integrated approach of Relational, Body-Centred,  Sensory & Movement Practices for healing chronic stress, pain & trauma – by understanding how it shows up in your life now.

I use some very powerful, healing methodologies including: Somatic Experiencing, Body-Mind Centering, Embodied Relational Therapy, and Somatic Movement Education. I've learned that the source of most pain conditions is our body's overactive 'fight' response to pain – causing our body to feel overwhelmed or contracted, even when this response is no longer helpful for us. This response is intensified by our past traumas, and working together, you will go through a process of building inner resilience and self-regulation.
Dr. Peter Levine, the creator of Somatic Experiencing, teaches us that we must focus on quieting the stress response and helping the body discharge survival oriented energy that has gotten stuck in the nervous system.  
When we have had stressful medical procedures, car accidents, sudden personal losses of loved ones, and/or a stressful, early home life – the physical and emotional bracing that we develop to cope with these experiences quietly percolates below you conscious awareness for years, until it finally emerges as persistent, chronic pain or chronic stress that can overwhelm, drain or fatigue us.  Our bodies can become increasingly untrustworthy and unpredictable – and we can compartmentalize our pain, not willing to explore what's happening for us in this way. 
What changes things for you and your body?

Learning to hold your symptoms in a

sacred

way, not as evidence of defect but as an indication that
our body's protective mechanisms have gotten stuck in overdrive
.  I will share the psychobiology of stress and trauma with you, to help you understand your emotional pain, physical pain, anxiety or depression.
The essence of the therapeutic process is: '

stay open, believe in yourself and see what comes

'. This therapeutic approach can help you find your way out of pain, and keeps you company as you go through unknown terrain within you.  The best healing happens when you turn towards yourself, cultivate radical curiosity and radical acceptance.
Learning how to read the sensory language of your body,
helps you gather essential clues for understanding and healing emotional and physical pain. Learning how to

cultivate curiosity

while being with distress, and to

pay attention to the changing nuances of your moment to moment experience – h

elps you experience your physical and emotional pain not as a solid, monolithic thing, but as something quite alive and constantly evolving.  The more you are able to witness how your body can you lead you out of pain, the more faith you can develop inside yourself. A new combination of tools helps you investigate your internal experience and increase your understanding of how to participate in your own healing.
L
earn to trust your own experience – tap into a combination of understanding your own body, add in a commitment to yourself that allow you to be with your pain – to use it as fuel for inquiry and together, to help move out of suffering.  My hope is that my ability and willingness to sit with the mystery and fear of the unknown will help you feel safe enough to do the same, so that your brilliant body can show you what it knows so deeply.
Stop leaving and you will arrive. 
Stop running away and you will be found. 
My somatic therapy practice is devoted to somatic transformation – relieving the
physical, emotional and relational effects of trauma and chronic stress
. 
I have a gentle, relational, educational approach to help you learn how to
calm your body's emergency response system, quiet your mind

and

build a sense of safety and resilience
in your life.  My goal is to guide you to the healing resources that live within your symptoms and have been a part of you all along.
I help people with

trauma ranging from

accidents, medical procedures, to

early developmental trauma

(relational issues stemming from early abuse, neglect or stress patterns that began in childhood), chronic stress, protective bracing in the body and recovery from injuries.  Because of my own experience resolving
chronic pain
, I have a strong interest in drug-free therapy for long-term pain, chronic muscle tension

and movement limitations

. 
Difficult life experiences can make a lasting imprint on us –
shaping our sense of identity and world view.  When you work on core struggles through the lens of
your

body,
it takes you to the place
where rational thought meets instinct
, giving you access to your deepest wisdom.  It also connects us to primal survival mechanisms that are designed to keep us safe. 
Chronic stress and trauma cause these body systems to get stuck in overdrive, creating feelings of helplessness, anxiety, shame, depression, hypervigilance, chronic tension and chronic pain.   The body is both where our stress response lives and where our nervous system calms itself. 
Somatic Experiencing and Body-Mind Centering work with entrenched emotional and physical struggles through the vehicle of the body, and help give you the best chance to work through challenges at the deepest level and in the most profound way.


Relational Somatic Therapy offers support with:
childhood trauma and attachment issues

relationships concerns and divorce

anxiety, fear, panic attacks, hypervigilance

depression, fatigue

feeling stuck in shame, low self-esteem

feeling easily triggered, exaggerated emotional responses

feeling numb, vague, spacy

ruminating, intrusive thoughts or memories

chronic pain, fibromyalgia

other chronic health concerns

protective bracing and tension

digestive issues, irritable bowel syndrome
Turn towards your body and yourself – Your body wants to heal itself.
Join me for Somatic Transformation – A Heart-Mind Embodiment Immersion – Cultivating Embodied Well-Being,
Healing Through the Body – Program, Workshops, Individual & Couples Sessions.
Work with me towards cultivating body awareness & embodied well-being – in an integrative, body-focused, heart-centered, relational way – whether you're in the Markham/Toronto area or want to work together online.

It's my intention to build and support more conscious face-to-face community opportunities for those of us who want to be together, move and support each other towards the movement of life in each of us.
The first in a series of workshops this year is:
Body-Mind Centering Somatic Practice – Moving Rest – a Somatic Movement Workshop for those who want to unwind their habitual body patterns, rejuvenate their nervous system and feel radiantly alive.
Do you feel tired of the same old repetitive exercise? Are you at a time in your life for whatever reason, you feel you need to change the way you move your body? 
Moving Rest  explores new ways to move using the wisdom of your own consciousness with gentle focus on strength, flexibility, fluidity and resilience. Cultivating a reserve of natural energy in a non-harming way. Learn breath awareness explorations to keep yourself well. In these changing times discover resources for embodied living.
Monday, February 12th, 2018 – 7:30pm to 9pm
6633 Hwy #7 – Suite #012 @ Ninth Line – Markham
$25
Come back to your body – and build solid biological foundations so you can become your own medicine via smart within your body actions, not reflexive reactions.
Give yourself a new experience for your body, mind & heart. Deepen your experience of 'embodied presence'. Explore the smaller dance of our bodies through breath, movement, floor play, with doses of stretch and rest to balance your nervous system.
Please get in touch to register before the workshop.
It is not an error
that you have been born
a sensitive human being,
with a tender nervous system
and a heart that is sometimes
broken.
Your vulnerability is not a mistake,
but a portal into aliveness.
~ Matt Licata