Protective Body Holding Patterns & The Power of Moving Towards.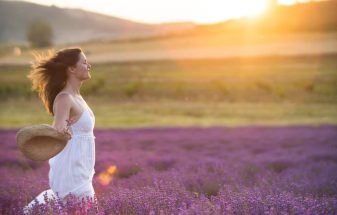 November 12, 2017
Your body is talking, are you listening?

I am convinced that in meeting oneself openly, through increased awareness in my body, there is no greater freedom.
There are protective, somatic holding patterns in your body that you may not be aware of – affecting your feelings of flow and connection within yourself.

Some of these patterns are chronic – the tissues in the body have become rigid, in the shape of the holding pattern. As children, when we felt stressed – and we heard the angry voices of our parents, the unconscious, repeated reaction in our bodies may have become a static contraction in our muscles and fascia.

In-your-body patterns are automatically felt when specific stressful circumstances happen that remind us of painful events in our past – stress-filled situations including, conflicts, intimate relationships and more.

We develop grooves in our bodies – felt when, for example, there is conflict or we hear angry voices in our lives. These defensive, holding patterns – distort our contact with ourselves and with other people. They diminish our awareness, emotion and sensations inside of ourselves.
Becoming aware of our defensive, protective, somatic holding patterns – allows us to become less anxious and fearful and more available for intimacy and contact with others. When you practice moving towards what you are feeling and becoming aware of your holding patterns and sensations in your body, you will feel more grounded in your body and connected to yourself and others.
As our awareness expands, and our anxiety begins to decrease, our physical body becomes less rigid, and we have a sense of reclaiming the space inside of ourselves that has been constricted – along with gaining depth and authenticity in our contact with the world around us.
Our somatic holding patterns are connected with static beliefs and repetitive behaviours. There are specific somatic practices that we do together to release these holding patterns – including Somatic Experiencing and Somatic Movement.
When we become conscious of these unconscious holding patterns, we can begin to understand the purpose it is serving – to feel what it is protecting against or what it's holding back, such as tears, anger, anxiety, depression or grief.

By choosing to move towards your holding patterns, you choose to meet life in a more intimate way. By anchoring yourself in the practice of "moving towards," you may find greater ease in your life experience. It is the act of moving towards that can transform suffering into a new experience.
Cultivate Embodied Well-Being – In-Your-Body Wellness with Relational Somatic Therapy.
Somatic means from the perspective of the body. We learn about ourselves and about the world from our own physical being experience. When we shift our perspective: the body and its felt-sense, can be experienced as a subject of your experience, rather than as an object.
Somatic movement refers to movement that is sensed and shaped from within, rather than from an external source.
Working with Somatic Experiencing restores resilience to the body's responses to stress and trauma, so you can respond to life's challenges with increased energy, motivation, clarity.
Somatic Experiencing focuses on targeting the Autonomic Nervous System and its ability to regulate and restore itself to balance in order to allow each person to regain a normal level of functioning after experiencing a trauma. This is done by gently and safely guiding individuals to develop increasing tolerance for difficult bodily sensations and suppressed emotions.
Movement is Life. Somatic Movement is the art of connecting the mind with the body in order to listen to the stories our body has to tell, to free chronic holding patterns, and offer new possibilities to regain balance, freedom of movement, increased vitality and creativity,  build resilience, and expand your capacity to meet life's challenges.
During our work together, you will:
Deepen your experience of embodiment and anchor in the wisdom of your body
Understand the body's intelligence to support healing and growth
Move towards a feeling of expanded emotional tolerance & flowing energy in your body
Increase your tolerance for difficult bodily sensations and suppressed emotions
I work with individuals and couples – using an embodied, relational, and emotionally-focused process of healing from painful feelings of abandonment, overwhelm, anger, loneliness, trauma and unworthiness.

With a relational, body-focused approach, you can heal chronic patterns of stress, anxiety, pain and fear – being held in your body, mind and heart.
I look forward to being with you.
love Kim, xoxo
NEW Class Experience– Coming in 2018…

Moving Rest – Somatic Movement –  Time and space for slowing down to receive supportive nourishment from the inside of your body outwards. Simple movements, breathing, body awareness and flowing energy. This class is for everyone – for those who are moving fast and want time for themselves – to slow down and create new awareness in their body and to regulate their nervous system.
If you have questions about working with me – I'd love to hear from you.

The purpose of this life is to know yourself, love yourself, trust yourself and be yourself.