Invisible, Defensive Body Holding Patterns Shape Your Emotions, Health & Relationships.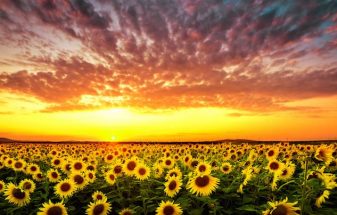 January 2, 2018
Sometimes even the widest of chasms can be crossed by starting a conversation and with true human connection.
When is the last time you felt really good? What did you notice in your body? Energetic, rested, grounded, clear-headed and alive.
What are the barriers in your life now related to your health, relationships and emotional life?
Are you open to cultivating new ways of being to feel more alive, healthy, grounded and present?
It's a brand new, fresh, shiny year.
This is your time – to allow yourself space to move from feeling stuck, lost, ill or shut down to feeling nourished, energized and alive.
This is the year to become aware of and let go of the invisible, defensive, holding patterns in your body that are influencing your health and relationships.

Cultivate Body Intelligence, Find Nourishment in Your Body –
Cultivate Embodied Well-Being & Body Awareness

When we've experienced attachment injuries in our families or relationships – which many of us have – we internalize the stress responses in our bodies that manifest in a constant state of fight, flight or freeze response.
This internalized stress response may show up as chronic pain, anxiety, chronic illness, fibromyalgia, addiction, workaholism or eating disorders – among others.
Learning how to be with the sensations in your body, and cultivating contact with the internal space of the body – help you to create an integrated experience of what's happening in your body, your mind and your heart.
The defensive patterns in our body are holding against the flow of our experience. Some of these patterns are chronic – as though the tissues of the body have rigidified in the shape of the holding pattern. These are patterns that are evoked by specific circumstances that remind us of painful events in our past.

When we cringe repeatedly, and feel that feeling deep in our body, over time, this feeling gets stuck in a groove in our body and nervous system and becomes an automatic, nervous system response. This is our defensive holding pattern.

When we can be with the automatic sensations and feelings in our nervous system – when we can be with these held areas in our body as tensions within the fluidity of our experience within ourselves. Our somatic holding patterns are connected with unconscious beliefs and repetitive behaviours.

Sometimes our defensive holding patterns stop the flow of love between partners in a couple, or stop the flow of energy in our body – which can result in chronic pain, anxiety, depression and chronic health concerns of all kinds.
Our defensive holding patterns are unconscious, so the first step in the process is to be conscious and aware of where we are holding in, holding back or holding tension in our body. We can begin to understand what it may be protecting us against or what it is holding back, such as tears or anger. This allows us to understand our flowing energy patterns and what our holding patterns are protecting us against.

This work takes place in your body, mind and heart – and the movement and release of chronic patterns happens with attention, awareness and understanding.
When you begin to release chronic stress and holding patterns in your body, you can tap into feelings of flow.
What does it feel like to be in flow?
We can see flow in different manifestations in nature. Consider the rolling of clouds, the running of water, the feeling of wind on our bodies. These are examples of natural flow.

The deeper, more internal experience of flow – a sensory, body awareness – is felt inside ourselves is similar to these external manifestations of flow. Some of them have a concrete existence, just as do their external counterparts — the flow of our blood, the movement of our muscles, the inhale/exhale of our breathing. There is a more mysterious kind of flow that exists inside of us that we can become aware of.
This awareness is a kind of beingness that moves, just as blood and water do – it is lighter, more transient, and more infinite in our perception of it.
Become aware of your own flowing energy and aliveness. Become aware of your own patterns of flowing, healing energy – and understand emotional processing and your own feelings of connection in your body, mind and heart.
You will be supported in slowing down to show up with what is—by turning toward body and feeling; expression through movement, sound, and words; taking time and space; adding breath, compassion and kindness.
In the process, you may experience discovery, surprise, heart opening, integration of loose ends from your past, or the first steps towards a new future. Awareness, presence and healing happens – when you deepen into presence.
What in your life could use some breath, space, movement, and flow? Where are you called toward a deeper letting go?
Dive into the experience of your body – with somatic inquiry, body awareness, inner work, and stillness practice, we travel alone and together across the landscapes of relating – to self and others.
Unprocessed grief in your system may become depression/sadness/dullness.
Unprocessed anger may become resentment.
Unprocessed fear may come up in you as anxiety.
Processed grief will open your heart to more love.
Processed anger will open your pelvis to more energy.
Processed fear will open you up to more excitement about life.
Allow yourself to feel it all – your unconscious, unknown emotions, the defensive holding patterns and sensations in your body.
This is time to feel nourished, open and alive. To feel aware of the energy flowing in your body – and to feel awake and alive.
Is it time to heal? To find greater fulfillment in your life? To have the relationships with others (and yourself) that you long for? To release the obstacles to inner peace, less stress & enhanced health & well-being?
I will deeply support and nurture your personal growth, healing, and transformation.
Enhance your health & cultivate whole-body well-being
Develop body awareness & acceptance
Develop trust – in yourself and others
Learn to communicate confidently and honestly
Transform your relationships
Work through challenging emotions
Experience potent awareness and aliveness in the present moment
Discover your true, empowered Self
You are undeniably fresh and open, infinitely expansive, overflowing with life-giving potential. You're innocent and free.
Beliefs you hold about yourself come and go. That's why they can't be trusted to tell the truth about who you are.
When you lose interest in these beliefs, and you'll open to your natural, ever-present aliveness that is already whole, peaceful, and primed for joy.
Turn towards yourself – orient your body, mind & heart towards pleasure. Cultivate body awareness & body intelligence – and rewire your nervous system for a different body response.
I will walk beside you with compassion, kindness and support towards a new horizon of possibilities – and help you identify obstacles to your joy and freedom and uncover a path where you are inspired by your inner fire to thrive.
The journey of heart healing requires a soft, yet strong heart.

Can we embody a soft and strong heart?
A heart that can stay true to ourselves whilst also opening with softness to receive the inner world of another.
Wishing you a peaceful, grounded, present, and joyful new year.

May all your dreams come true.
love Kim, xoxo
Join me for a Heart-Mind Embodiment Immersion – Cultivating Embodied Well-Being, Healing Through the Body – Somatic Transformation Program, Workshops & Individual Sessions.
I have a few available openings – to work with me towards cultivating body awareness & embodied well-being – in an integrative, body & movement focused, heart-centered, relational way – whether you're in the Markham/Toronto area or want to work together online.

Your task is not to seek for love, but merely to seek and find all of the barriers within yourself that you have built against it.
Become Your Own Medicine – Your Body Wants to Heal Itself
In 2018, it's my intention to build and support more conscious face-to-face community opportunities for those of us who want to be together, move and support each other towards the movement of life in each of us.

The first in a series of workshops this year is:
Based on Body-Mind Centering Somatic Practice – Moving Rest – a Somatic Movement Workshop for those who want to unwind their habitual body patterns, rejuvenate their nervous system and feel radiantly alive.
Do you feel tired of the same old repetitive exercise? Are you at a time in your life for whatever reason, you feel you need to change the way you move your body?
Moving Rest explores new ways to move using the wisdom of your own consciousness with gentle focus on strength, flexibility, fluidity and resilience. Cultivating a reserve of natural energy in a non-harming way. Learn breath awareness explorations to keep yourself well. In these changing times discover resources for embodied living.
Monday, February 12th, 2018 – 7:30pm to 9pm
6633 Hwy #7 – Suite #012 @ Ninth Line – Markham
$25
Come back to your body – and build solid biological foundations so you can become your own medicine via smart within your body actions, not reflexive reactions.
Give yourself a new experience for your body, mind & heart. Deepen your experience of 'embodied presence'. Explore the smaller dance of our bodies through breath, movement, floor play, with doses of stretch and rest to balance your nervous system.
Please get in touch to register before the workshop.