A Year of Turning Towards Yourself with Love.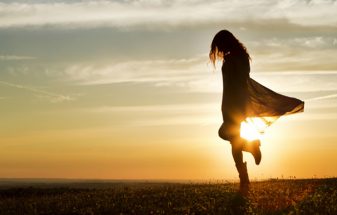 December 29, 2016
"Nothing is sacred until we make it so with the eloquence of our attention, the poetry of our patience, the parenting warmth of our admiration" ~ Toko-Pa Turner
At this time year, there can be a longing to reset, to start fresh and begin again. It's time to let go what has gone before in 2016, and allow for a conscious opening to appear, space to let in a brand new year – 2017.
I love this time of year. Fresh beginnings and a choice to begin again with an open heart, no matter what has happened before.
This can sometimes feel overwhelming or too hard, and if so, nurturing support is available to you and within your reach. Reaching out for support when you feel vulnerable, uncertain or fearful is a new beginning too. Nurturing and connection helps steady us on our path, helping us feel more grounded, trusting and wise – within ourselves.
When you turn towards yourself with love and support, you allow yourself to nurture your own pain. Transformation happens when we practice awareness –  paying attention to our wounding, and creating conscious choices while we turn towards ourselves with patience, love, and nurturing, feminine energy.
This year, you can turn towards yourself with love – to practice embodying the love all around and within you.
Sometimes we have a sense within us that there is something missing – a longing or an emptiness that we try to find or recapture outside of ourselves with people and things. We can practice finding all that we are searching for inside ourselves, when we turn inward -trust our inner authority – practice and believe.
It's an integrative, inner journey – paying attention to the light of open-heartedness and awakened awareness – and guiding it towards the places of darkness that live within-where we may feel fear, where we may know how to reject and how to feel rejected, where we may know how to criticize and judge and feel criticized and judged.  We can inflict pain on ourselves and others, and then become lost in our suffering because we haven't learned to integrate and welcome in all of our emotions.
My hope for you this New Year is to take time for you – to turn towards yourself with love, and notice the beauty in you.

Breathe – notice the rising and falling of your breath, feel your body and the emotions that arise in each moment – develop new awareness of yourself – nurture what causes you pain and turn towards it with understanding – keep turning towards your whole self, no matter how you feel, with kindness and nurturing love.
Allow yourself to be with what you long for – what feels shaky and hard – to feel closer to a place of balance and wholeness within, where the awareness and insight of your spirit heals the areas of darkness and pain within.  And may the growth of your inner world radiate through your words and actions into the world around us, helping to create balance in each moment.
Pay attention to your longings – they are not something to be banished or feared. Longing is a friend, a messenger that points you in the direction of your heart. Like a map, it gives you clues that help you learn where to pay attention – where you need to slow, stop or spend more time.
Longing is what helps us make connections – with ourselves, with each other, with the sacred, and with the earth. We are meant for connection, to be in relationships that help us thrive and grow. If we didn't ever feel longing, we would never seek each other out. We would live in isolation, never building communities, never taking the kinds of risks that result in intimacy, passion and aliveness.
Longing and love go hand in hand. Love grows in the world when we respond to our longing and reach out in connection and community.
What your heart is longing for is asking for you to open your heart. Take time to reflect and to let go of old stories and attachments that don't serve us anymore. Continue on the path of healing to soften the parts of us that keep us guarded and protected, as well as heal the wounded parts of us that fear the deep vulnerability that comes with intimacy.
Setting Intentions for 2017
Begin by buying yourself a beautiful journal to write your thoughts into- and take some time to begin setting conscious intentions for 2017.
Set aside an hour or so of quiet time – to drink tea, sink deeply into a comfortable chair, close your eyes and take some deep, meditative, cleansing breaths – and notice the feelings that arise. Write down your feelings in a journal – don't censor them – just write everything down and get it out.
What do you want to open to and bring into your life for 2017?
What do you want to let go of? Patterns, stories, thoughts, and attachments that may no longer be serving you and your life?
You must let go before you can open yourself to receive – let go of what is no longer serving you and soften yourself to allow what is new and wants to be created in your life now.
Write down some thoughts about what you envision for 2017 – and what are your conscious intentions? These must be specific – and there doesn't have to be a lot of them, one or a few is ok too.
The truth is that the universe is pouring its abundance out to you – if you are open to receiving.
When you turn towards yourself with love, you tap into an unshakeable presence and infinite love – you come back to who you are at your deepest essence.
Let's make 2017 the best year ever, starting now.
Wishing you love & a year full of blessings,

Kim, xoxo.
In-person & Skype sessions are available for Individuals & Couples – let's walk together – with our hearts open – with space for truth to rise.

Upcoming offerings include:
Writing from the Heart – A Wholehearted 4-Week Workshop – Writing experience is not required, this is time for you. We will dive deeply each week together, towards meeting your own heart, unlocking what your heart knows, understanding what your heart loves and what it is teaching you, and how to celebrate and speak from your own heart at every stage of life. We will walk away with deeper understanding of ourselves and how to enjoy our deepest experience. (Begins Wednesday, January 18th – 7pm  to 9pm)
Healing Through the Body – Movement as Medicine Classes– A new experience for your body, mind & heart. A chance to practice a toolkit of body play that will deepen your experience of 'embodied presence'. Explore the smaller dance of our bodies through breath, movement, floor play, with doses of stretch and strength to balance your nervous system. This is time to let go of stress, to sink deeper into yourself and to take time for you. This approach heals trauma through the body, cultivates long-term vitality and strength, deeper connection to self, and the possibility of freer movement. (Begins Monday, January 23rd – 7:30pm to 8:30pm for 10 sessions)
www.s3p.d51.myftpupload.com / [email protected]
Come Back to Your Body, Mind & Heart with The Embodied Well-Being Program – A 3-Month 'In-Your Body' Rediscovery Practice for Women
– Travel deep within yourself. Rediscover your ALIVENESS. Heal from Trauma.
This program is for women who are ready for a deep dive– willing to commit, make time, and clear space for the deeply penetrating and likely life-changing process that somatic work and embodied practice bring about.
The Embodied Well-Being Program draws on a diverse, integrated combination of In-Your-Body process and study in the areas of embodiment (living from the truth held in your body), Integrative Body Psychotherapy, movement, somatic psychology, embodied mindfulness, energy work, clarity breath work, Body-Mind Centering, dream work and holistic self-inquiry.
You will deeply understand that love is who you are. You will free stuck energy in your body, move beyond the repetitive patterns of your mind & body and set yourself free.
You will feel radiantly alive.
You will understand your core wounds, core beliefs, emotional patterns, feelings of unworthiness and feeling not good enough – and finally break through to feelings of love, worthiness and joy.
This is a deep, transformational, one-on-one program – created to help you know the love that exists within you – become empowered and clear space within yourself to grow, blossom and transform – within yourself, in your love relationships, work and family life.
Your life is now.
Tell me, what is it that you plan to do with your one wild & precious life?
www.s3p.d51.myftpupload.com / [email protected]