Working Deeply in the Nervous System to Transform Relational Ruptures, Body Pain, Anxiety, Chronic Stress or Illness Patterns – Getting Curious About What You Feel, Instead of Resisting or Bracing Against It.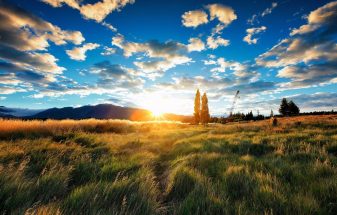 December 4, 2019
There is no problem, conflict, challenge, grievance, symptom, spasm, ache or pain – not even those you attribute to external causes – that cannot be known, relieved, or overcome by feeling what you have not yet allowed yourself to feel until now. Begin again.
As we move into the darker season of winter, we are reminded to acknowledge the stuff buried beneath the surface – the stuff we've been avoiding or distracting ourselves away from. When we find ourselves experiencing the depths of our sorrows, the only way that we can travel is upward. There are gifts in being with discomfort and a shift of energy when we allow ourselves to get to the roots of our somatic symptoms. Let's slow down, breathe and notice, before we begin again.
During our work together, we address what to do when there are no words, when words are not enough, or when words get in the way. We work relationally with talk therapy and also, we transcend the limitations of talk therapy with somatic and touch therapy for healing core relational wounds and feelings of anxiety, depression and stress. You will increase your capacity to be with difficult emotions and feelings and feel more regulated in your nervous system.

I work with clients who have had some difficulty with:


Chronic pain, illness, eating disorders, body image, anxiety, addiction, sexual trauma and relationship struggles.
Soothing themselves and developing self-regulation.
Identifying and communicating their needs.
Feeling trapped in negative states of self-judgment, shame, guilt and repetitive thoughts.

When our identity is built on the shaky foundation of traumatized physiology in early development, an integrated psychobiological approach is necessary. Bringing compassionate presence to the body is essential to address the neural numbing, muscular bracing, and autonomic disorganization that are the physiological correlates of grief, shame, anger, and fear.
In Co-Regulating Touch Bodywork, we use a variety of body-centred techniques to work bottom-up with implicit procedural behavior, posture, and movement, and top-down with trauma-based thoughts, beliefs, and identifications.
Our emotions are experienced and processed in the body as well as in the mind. Therefore, healing from the emotional traumas sustained in relationships with parents and caregivers requires a body-mind approach. The mind must learn to decode the sensory language of emotionally shocked tissues, organs, and body systems. We believe that in its own way, the body's intelligence is equal to the mind's and we facilitate their collaborative partnership.
Our bodies tell the story of our struggles to love and be loved. For example, pressures on the cranial base and brain stem, respiratory diaphragm, heart, or digestive system reflect and maintain the emotional injuries of abandonment, neglect, abuse, and betrayal. Co-Regulating Touch Bodywork for Trauma enables the release of fear and tension in the musculature and organs and cultivates the heart connection that supports post-traumatic growth.


Human connections, necessary for survival, can be challenging and moments of relationship messiness are common. Together, we will attune to the moments of messiness that you may have experienced – and explore connection, trauma, pain, anxiety and illness through the lens of the nervous system – bringing attention to the ways that your nervous system invites states of both rupture and repair. Learn to navigate the ebb and flow of connection – along with getting to the roots of somatic symptoms in the body and change long-held patterns of chronic stress, anxiety, pain and illness in your system.
Somatic Experiencing (SE) uses the fight/flight/freeze model of trauma – when we feel that we can not escape what we are experiencing, we enter a freeze or immobility state, during which high-level metabolic and neurochemical energy of the flight response continues despite the immobility of the freeze response. Humans tend not to dissipate the stored energy, resulting in the storage of arousal-based energy.
We use the 'felt sense' accessed by each person – a sum total of of all sensations from all sense organs, both conscious and subliminal at any given moment. Since the brain rapidly filters and discards unnecessary sensory input, much of the felt sense is unconscious and we begin by focusing on the subtleties of somatic awareness. During sessions we explore these sensations – feeling sensations that hold more discomfort and then retreat to a safe place that is unique for each person.
Using Co-Regulating Touch Bodywork for Trauma and a Somatic Experiencing (SE) approach, and by moving slowly and thoughtfully in and out of your trauma vortex – an involuntary discharge of autonomic energy will happen – completing a self-protective response that happens unconsciously in your body.
Working deeply in the nervous system and following the cues that each nervous system offers – Somatic Experiencing (SE) and Co-Regulating Touch Bodywork for Trauma works safely and effectively for a common problem of chronic pain or illness or anxiety, depression or stress that can be resistant to many other types of treatment. By working deeply in the nervous system, we have the ability to heal the lasting effects of hidden trauma held in the fascia, organs and nervous system. 
We work with specific areas of the body to complete incomplete survival and protective responses. We work with joints, diaphragms and our cranium because each of these areas hold a tremendous amount of bound energy, and can be a primary respository of incomplete survival responses. We access attempts at self-protection that may have been thwarted, as well as high levels of Autonomic Nervous System Energy associated with survival responses – all of which may have been completely unknown or hidden to you.
The changes that can be produced during Co-Regulating Touch Work can be very profound. Moving through cycles of activation and settling – releasing long-held energy held in the nervous system to allow somatic symptoms to slowly change, transform and lessen. This is a journey of connecting to the deeper parts of our biology and works with the intelligence of the body. Embodiment is now possible – feeling more fully awake, alive and grounded in your body – you can feel and respond to the information you may not be aware of before somatic therapy and Co-Regulating Touch Bodywork.
When you release deeply held energy that's being stored up in your body — in your cells, blood vessels, immune system, endocrine system, muscular system, digestive system, brain and brain signalling pathways, and all the other systems that bear the burden of stored up traumatic and toxic stress, you will begin to feel a lot lighter.


You feel more ease – less anxiety and depression – in your body and mind.
You'll relate to your partner, family and spouse in a way that is full and deep.
You sleep more soundly.
You think with greater clarity.
Your immune system functions better and you recover faster from exercise, colds and flu.
You will feel less confusion.
Uncomfortable body sensations become your ally, rather than your pain.
You will experience less pain and chronic symptoms.


I am passionate about offering somatic interventions for anxiety, trauma, depression, relationship concerns, chronic health conditions and chronic pain – working specifically with each person in the areas of nervous system regulation, resilience and the impact of traumatic stress on our bodies.


We begin by setting an intention for ease in your nervous system – and get to the roots of what's happening in your body, mind and health – your body wants to heal itself.
Get in touch – and let's talk about your experience and how I can support you – and I will answer any questions you may have about working together.
Whole Body Health & Well-Being from the Inside Out. Deep healing at the level of the nervous system enables you to explore and expand your inner landscape where self – confidence and inner agency reside. When you heal your nervous system, you can more readily access deeper ways of knowing and being that include intuition, imagination, sensuality, and the subtle body of emotions. Get in touch to learn more about working with me – [email protected]
3-Month Online Offering
– Cultivate Your Somatic Aliveness – access deeply held emotional, physical and relational concerns and focus deeply on you during this program. Starting with a one-hour introductory session, then a 1.5 hour family systems trauma session – to access and heal the roots of inherited family trauma that you are carrying with you and how it affects your health, relationships and work in the present day – then an additional 6 online sessions to help you access deeply held body holding patterns, somatic trauma and emotional patterns and integrating unconscious blocks to help you access your internal, somatic freedom. A total of 6 one-hour sessions, on Skype or Zoom, one 1.5 hour family trauma healing session, and homework to help access internal transformation from anxiety, depression, panic, trauma, stress, eating disorders, relational struggles, chronic illness or health concerns – get in touch to learn more – [email protected] 
Other Offerings – Family Systems Imprint – 90-minute Session – an in-person or virtual online Zoom session – an opportunity to get to the roots of intergenerational trauma patterns & begin a path towards relational & relationship healing.  Uncover your family dynamics and trauma history – this is an opportunity to strengthen your internal relationship with your mother, father and extended family – in ways that contribute to healing – get in touch to schedule an online or in-person session – [email protected] / www.s3p.d51.myftpupload.com
Sessions for Individuals & Couples – an invitation for you – to feel present in your body, to unwind patterns of anxiety, depression, anger, hopelessness, chronic stress & pain, trauma, regulate your nervous system, to cultivate trust in your moment-to-moment experience, your naturally wise heart, and your capacity to connect to yourself, those you love and the love that surrounds us.
Somatic Body Learning & Practice and Somatic Experiencing Trauma Touch sessions are available for you now. Waking you up to Somatic Resilience & Regulation – the innate wisdom of your body, healing inherited trauma patterns, feeling yourself below the level of thought, and accessing your full beingness in flowing, fluid motion. Get in touch to learn more about Family Systems Imprint Sessions & Individual Body-Focused Therapy Sessions, and Somatic Trauma Touch Work in The Somatic Sanctuary – The Anxiety, Stress & Trauma Restorative Clinic – in-person, online or a mix of the two – and to set up a time to work together:   [email protected]
The Anxiety, Stress & Trauma Restorative Clinic:
Creating Well-Being Through Nervous System Regulation.
Heal Relational Trauma – Break the Cycle of Inherited Family Trauma.
Nurturing Connection, Restoration & Building Resilience.
Easing the Body ~ Calming the Mind ~ Opening the Heart.
Somatic Experiencing ~ Somatic Practices ~ Trauma Touch ~ Movement Practices ~ Whole Body Systems Approach for Healing Inflammation.
Virtual, online sessions are available for those who travel regularly, have a busy schedule, live far away from the office, or prefer to work from your own home – [email protected]
Working together enables everyone who is willing to do the work an opportunity to decrease feelings of anxiety, pain, depression, chronic stress, pain or illness – as well decrease the chatter in the mind, and ground your mind and body with the depth of the intelligence found in the body. Experience lasting somatic transformation and feelings of calm, peace and wholeness – within your own body and within your relationships.
Working deeply at the roots in the body – within the nervous system and stress organs – to cultivate and sustain embodied health and well-being for everyone who chooses to take part.
Talk. Touch. Move.
"What if I told you that if you simply mix starlight, solitude, silence and softness, you may just learn everything you've ever needed to know about everything you hadn't known?" ~