When Emotions Become Bound Patterns in the Body – Freeing Anxiety, Overwhelm, Disconnection & Chronic Stress Habitual Patterns from Your Nervous System.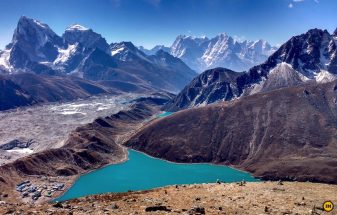 February 12, 2019
"Life sometimes is hard. There are challenges. There are difficulties. There is pain. I used to avoid this and only ever caused myself more of the same. These days I choose to face life head on–and I have become a comet. I arc across the sky of my life and the harder times are the friction that lets the worn and tired bits drop away. It's a good way to travel; eventually I will wear away all resistance until all there is left of me is light. I can live towards that end." ~ Richard Wagamese

Choosing to be with life as it arises, to feel the sensations of life as they are happening in your body – to allow your nervous system to rise and fall with the tides of life. Without realizing it, you react and behave in habitual ways, according to familiar feelings in your body – these are your patterns of anxiety, overwhelm, emotional or physical pain or chronic tension.
Your body wants to protect you – and when you are experiencing chronic stress, your attention is drawn to difficult feelings in your body – becoming hypervigilant, fixated and locked down around these painful feelings.
My work is helping people like you understand their bodies and minds to heal past trauma – this work is rooted in paying attention to habits, patterns and specific feelings, sensation and energy flow in our bodies.
Take some time to tune in to your whole body – notice the sense perceptions and feelings – notice the movement of your body with your breath. Notice what thoughts or memories trigger feelings of anxiety, overwhelm, emotional pain or stress.

If we want to find ease in the mind, we must approach the body with care, compassion and curiosity. Trauma, painful memories and emotions have become bound in the physical tissues of the body, along with the beliefs, projections and bound memories that accompany them.

Emotional pain is bound in to the cells of our body, and contracts our potential for awareness, emotion and physical sensation. As long as our body, energy and consciousness are bound up in the past, then we are not available to be alive and present in the present moment. We are unable to inhabit our body as a fuller version of ourselves, as long as these contractions of memory and emotional pain are held in our body.
Together, we want to get to the roots of bound pain in the body – so we will go slowly and deeply in to your experiences in order to precisely contact and release this bound-up body pain.

The process of releasing bound pain – also includes allowing and letting in the nurturing and compassion that we may have missed.
When we get in touch with and reconnect with a bound aspect of ourselves – we are able to expand our present day aliveness. The released emotion frees up our energy system, and the released physical tension increases our physical vitality and health. We gain more availability for emotional depth and physical sensation – we may even look different – our body may appear lighter and softer as we release our psychological and/or pain.

If our response patterns to painful circumstances are repeated often enough, they begin to tighten in our physical body – preserving the memory and emotion of our bound body response to the painful circumstances – preserving the bound position in our body.

The bound patterns in the body contain not only painful moments of our childhood, but also defensive attitudes that have formed in order for us to protect ourselves from further injury – such as a hypervigilant attitude to protect ourselves from hurt or shame.

As we practice being with our body memories and difficult emotions, we notice more and more that the body is the instrument of perception. Tension anywhere in the body limits its functioning as a whole – the defensive structures of the body limit the functioning of our senses. As our body becomes more open, our senses become clearer. We begin to perceive a more vivid world and feel more energy moving through our system.
This work is for those who want to be with what is painful or difficult and change their nervous system patterns permanently, over time. They want to feel more relaxed, less anxious, lighter and free. They want clarity and focus in their minds, to be more present, and to feel radiant and alive in their bodies. They want relationships, family lives and careers that are meaningful and fulfilling. This work is for you if you are interested in rediscovering, cultivating and exploring your body, mind and heart.
Today is only one day in the all the days that will ever be.
And what will happen in all the other days to come depends on what you do today.
If you feel like you're bracing against life, and want to become undefended, embodied and more available to life – and allowing a new experience of well-being in your body – this somatic, whole-body approach will be very helpful for you.
What is missing for you might be a practice of fully embodying your body and your heart. To begin to nurture yourself deeply – and stop turning away from what is painful and begin to turn towards it instead – with support.

What is at the edge is always the beginning of new directions.
Remember to go slowly and be kind and gentle with yourself.
Everything is waiting for you.
with love from my heart, Kim, xoxo
www.s3p.d51.myftpupload.com / [email protected]
Offerings – Family Systems Imprint – 90-minute Session – an in-person or virtual online Zoom session – an opportunity to get to the roots of intergenerational trauma patterns & begin a path towards relational & relationship healing. Uncover your family dynamics and trauma history – this is an opportunity to strengthen your internal relationship with your parents and extended family – get in touch to schedule an online or in-person session – [email protected] / www.s3p.d51.myftpupload.com

Sessions for Individuals & Couples – an invitation for you – to feel present in your body, to unwind patterns of anxiety, depression, anger, hopelessness, chronic stress & pain, trauma, regulate your nervous system, to cultivate trust in your moment-to-moment experience, your naturally wise heart, and your capacity to connect to yourself, those you love and the love that surrounds us.
Somatic Body Learning & Practice and Somatic Experiencing Trauma & The Body sessions are available for you now. Waking you up to the innate wisdom of your body, healing inherited trauma patterns, feeling yourself below the level of thought, and accessing your full beingness in flowing, fluid motion.
When we can feel ourselves, we are able to detect and understand the sensations and emotions our bodies signal to us – and we can connect with ourselves and others from a place of felt honesty and sensitivity, set better boundaries, and make clearer decisions about our interactions.

I'd love to get to know you – to focus on your truth and the courage it takes to move through shame and fear – along with the interconnection of your body, mind and emotions.

Get in touch to learn more about Family Systems Imprint Sessions & Individual Body-Focused Sessions in The Somatic Sanctuary – The Anxiety, Stress & Trauma Restorative Clinic – in-person, online or a mix of the two – and to set up a time to work together: [email protected]

Join me for Braving the Wilderness – The Quest for True Belonging and the Courage to Stand Alone – by Brene Brown – a book discussion for women – Monday, April 1st – 7pm to 9pm – $25 per person – register here – [email protected]
The Anxiety, Stress & Trauma Restorative Clinic:
Creating Well-Being Through Nervous System Regulation.
Heal Relational Trauma – Break the Cycle of Inherited Family Trauma.
Nurturing Connection, Restoration & Building Resilience.
Easing the Body ~ Calming the Mind ~ Opening the Heart.
Somatic Experiencing ~ Somatic Practices ~ Touch ~ Movement.
Virtual, online sessions are available for those who travel regularly, have a busy schedule, live far away from the office, or prefer to work from your own home – [email protected]

When you finally decide the fog will lift.
The clearing will open towards a new lens and landscape.
Deciding paves way for fresh space to pour through.
~ Victoria Erickson