Understanding Your Nervous System & How Trapped Energy Keeps You Feeling Anxious, Overwhelmed & Stressed.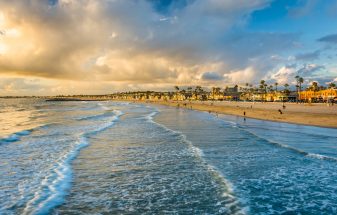 September 26, 2018
"Your body is the ground metaphor of your life, the expression of your existence. It is your bible, your encyclopedia, your life story." ~ Gabrielle Roth
You want to feel good in your body.
You may be struggling with chronic feelings of anxiety, depression, eating disorders, relationship breakdown, stress, addiction, pain or illness – and searching for a way to heal from these symptoms over the long-term.
Somatic Experiencing (SE) and Somatic Practice offer a whole-body, drug-free approach for Embodied Recovery  – a process of learning the language of your nervous system, a commitment to resolving past trauma and a deep desire to keep evolving even when you're challenged by the uncertainty that comes with real, deep change – so you can take part in your own healing and finally be free of the painful and troubling symptoms that you've been experiencing in your life.

Tap in to a new way of understanding your emotional and physical pain. Understand the roots of the messages your body provides for you – be able to distinguish between "trusting your gut" and being taken for a ride by old ego-driven habits and thoughts.
Remind your body of its' intelligence. Connect to your internal systems and understand the roots of the feelings that you're struggling with, and finally find healing and peace from the inside.

There are untapped resources held in the trauma you've experienced in the past, being held in your nervous system.

Trauma isn't something that happened in the event, or accident or unfortunate circumstance, trauma is in the nervous system.

As a result, your life force energy is being held back – and
leaves you feeling anxious, depressed, unmotivated, resistant, and unfulfilled.
Trauma develops as a result of being overwhelmed, threatened, not being able to get away, or fight back. It's what happens when we have no safe place to feel protected or someone to help soothe us, or teach us how to soothe ourselves when under immense stress. Trauma also happens when we shut down into a freeze state, and never come out of it.
In essence, trauma is when the nervous system doesn't know how to regulate itself and never truly feels safe.
If you're willing to take the leap and do this one-on-one, highly personalized work, you'll eventually discover your own personal healing path.

You do have to commit to the healing process – and know that change is possible within each of us, no matter how much pain we've experienced in the past.
I've witnessed some important changes in my clients:
A new experience of the stress response and the role it plays in chronic feelings of anxiety, depression, overwhelm and chronic stress. You will become an active participant in your own healing.

Heal challenging health struggles they've tried everything to fix. Without expensive supplements, diets or cleanses to make it happen.

Mend struggling, yet loving relationships, and let go the difficult, toxic ones.

Discover what safety feels like from the inside of your body, after having lived in survival mode for most of their lives.
This is powerful work – it can change your emotional and physical health:

Get that old, toxic trauma waste out of your nervous system – by the process of trauma resolution and learn about how trauma is effecting your emotional and physical health.

When you can release energy that's being stored up in your body — in your cells, and all the other systems in your body that bear the burden of stored up traumatic and toxic stress, your world will start to feel a lot brighter and lighter.

You feel and sense more.
You experience better sleep.
You have more energy.
You think with greater clarity.
You feel confused less often.
You feel less anxiety, depression, stress or overwhelm.
Uncomfortable body sensations become something to pay attention to, rather than avoid.

Become an active participant in your own healing.
Become your own medicine.

Your body wants to experience its own healing – which can be experienced by relieving your nervous system of stored-up, toxic stressors, which is trauma.
Your most powerful resources are living inside of you, just waiting to be acknowledged and activated.
The commitment you make to your growth is one of the most important commitments you can make for yourself and for those you love.
If we are not open to growth we stagnate and feel stuck, get trapped by triggers, feel powerless to patterns, are confused by our bodies.
Strip away the layers of pain, shame, anxiety, addictive behaviours or disordered eating, so that you are able to feel deeply in to your body with more ease.
When you feel isolated or in pain – nurture your somatic resilience.
Find power and joy in your body again – or for the first time.
Somatic practice empowers us to inhabit our bodies as living, moving temples of natural intelligence and explore what it means to live in connection rather than in isolation.
Not all healing approaches are the same. If this message resonates with you, it could be time for you to commit to growing your capacity to pay attention to yourself in some new ways.

We all need support to be with and transform pain and trauma.
Everything is waiting for you.

with love & kindness, Kim, xoxo
Offerings – Sessions for Individuals & Couples
– an invitation to feel present in your body, to unwind patterns of anxiety, depression, anger, hopelessness, chronic stress & pain, to cultivate trust in your moment-to-moment experience, your naturally wise heart, and your capacity to connect to yourself, those you love and the love that surrounds us.
Somatic Body Learning & Practice and Somatic Experiencing sessions are available for you now. Waking you up to the innate wisdom of your body, to feel yourself below the level of thought, and to access your full beingness in flowing, fluid motion. 
When we can feel ourselves, we are able to detect and understand the sensations and emotions our bodies signal to us – and we can connect with ourselves and others from a place of felt honesty and sensitivity, set better boundaries, and make clearer decisions about our interactions.
Get in touch to learn more about individual sessions at The Anxiety, Stress & Trauma Clinic – in-person, online or a mix of the two – and to set up a time to work together:  
[email protected]
The Anxiety, Stress & Trauma Clinic – Markham:
Creating Well-Being Through Nervous System Regulation.
Nurturing Connection, Restoration & Building Resilience.
Easing the Body ~ Calming the Mind ~ Opening the Heart.
Somatic Experiencing ~ Somatic Practices ~ Movement.
"To be a gentle mover in a swiftly spinning world. To be present. To extract the poetry. To only entertain the real. To listen. To seek the genuine. To stand inside of the STRETCH, the momentum, the tall discomfort of change, the knowing that you don't need to rush the practice, or ever fake or force a thing. To believe in rhythm and movement. To trust in the river, the song, the stillness, the storm, and the seed. This is my religion." ~ Victoria Erickson