Trauma Touch for Your Body – Being With Your Emotions & Body Sensations – Anxiety, Addiction, Chronic Pain or Numbness.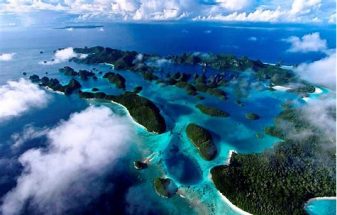 February 26, 2019
In Western Medicine the body is seen as a machine, you try to fix a broken part or take it out. In Chinese Medicine, the body is seen as a garden. If the leaves are wilting or turning brown, you examine the condition of the soil, see if the plant is getting enough water & sun or if the roots are being impinged upon. You don't just paint the leaves green! ~ From the classic book on Chinese Medicine, "Between Heaven and Earth".

As a Relational Somatic Therapist – offering Somatic Psychotherapy, Somatic Experiencing (SE) and Trauma Touch Therapy, I help people get to the root of what is troubling them. For this post, I wanted to provide some information about this important work and answer some questions, including:

What is Trauma Touch Therapy and how can it help you?
Trauma is something we've all experienced. Whether it be horrific terrorist attacks, the illness of a loved one or the violence at the hand of a spouse, trauma is around all of us. For some, trauma can be as significant as death, or as maddening as driving a rush hour-packed highway. Trauma touches us all. Unfortunately, to the detriment of our physical and emotional health, many of us minimize or downplay trauma's effect and many more of us don't understand the value of trauma work.
Trauma Touch Therapy bridges the gap. This hands-on modality helps therapists work with trauma and abuse. It's a simple approach for working with people who've forgotten what it means to be in the here and now; people who've forgotten what it feels like to "feel."
Numb from dissociative (or checking out of our body) survival skills learned during the traumatic event(s), numb from drugs or alcohol, or numb from other distractions created to hide behind, survivors of trauma often can't feel their bodies or have parsed apart their various pieces of being. Many people might ask why numbing out is a bad thing, especially if you're numbing out all the pain, the horror and discomfort? The numbing process is not selective – you numb out everything – your joy, your capacity to feel alive and your ability to feel safe in the world. Your capacity to experience life is greatly diminished. This is what can bring people into the therapy.
Trauma Touch Therapy works to integrate the pieces again. It provides a slow application of touch that helps bring each client back to themselves – to take residence, back in their bodies. The work is led by the needs of the client, asking them to think through their own somatic needs:
Where is the pain? Where is the tension? What does it feel like? Is it okay to touch? Trauma Touch Therapy is a process of integration – done on a massage table, in a chair or position most comfortable for each client. It is important when working with Trauma Touch Therapy – to also be in active psychotherapy. Separate psychotherapy and bodywork sessions keep the two aspects of this somatic work distinct.
Within this integrated approach – Trauma Touch work helps bring emotions and wounds to the surface, and during psychotherapy sessions, you can explore the feelings and deeper meaning for understanding.
When people come to see me, it's usually for one of three reasons:
They may or may not know they have experienced some kind of trauma and feel that it is getting in the way of living the kind of life they want. It's often some kind of developmental trauma where there was an early environment that was less than supportive. Sometimes it's what we would call "shock trauma," where there was an event that was really overwhelming.
Symptoms like anxiety, depression or anger are interfering with work, relationships and their ability to enjoy life. Often, they have tried other kinds of therapy and medication, but felt they never really got to the root of the problem.
A health care professional referred them to me to help with the physical/physiological aspects of the nervous system that have gotten dysregulated.
Do any of those reasons sound like your experience?
When someone comes to see me, we begin by learning what's happening for you, and then we find a way through. We ultimately want to find a path that seems clear enough and safe enough to explore together.
The terrain is both familiar and new at the same time. As your guide, I look for familiar landmarks, while treading lightly and with curiosity into areas that are unique in your system. The wisdom of your system is the true guide. Our real job is to get out of its way and support it in doing what it wants to do most: to heal.
What I need to know is:
How does your nervous system organize itself around stress?
How have you and your nervous system managed to get through that stress?
What signs of health and capacity can we see?
Regulation and "Window of Tolerance"
When there is trauma, including anything from an overwhelming experience, ongoing stress, a difficult childhood, or even birth complications, the nervous system can become dysregulated. When the nervous system is dysregulated, your body is having to struggle to accomplish its day to day tasks, including breathing, blood pressure, circulation, sleep/wake cycles, metabolism, temperature, hormones, immune system, etc. A disruption in any of those things can cause difficult emotional and physical symptoms, and when combined with interpersonal challenges or overwhelming experiences, it becomes harder and harder for the system to right itself.
This is why we start with regulation. In my office, I will engage your nervous system and remind it how to come out of the stress response. You will practice recognizing the feeling of a more regulated state in order to be able to help your body find it more often outside of session. Another name for this state is commonly known as the "Window of Tolerance."
When you are inside the Window of Tolerance, symptoms are low, sleep is better, and you have more interest in life. Outside the Window, you're less curious, more reactive and need more energy to get through your day. With practice, you'll learn to support your regulation and as your system gets more time inside the Window, capacity will grow.
We'll know that is happening when you begin to say things like:
"There were a few hard things that happened this week, but I didn't over react like I usually do."
"I found myself asking for what I wanted, which I don't normally do."
"My anxiety was a little better."
"I had a little more energy."
A Multi-Layered Experience
During our work together, there is a lot going on, often at the same time. After we discuss the symptoms and challenges that are bringing you in to see me, we will talk about what's bringing in to therapy and you can ask any questions you have about Somatic Psychotherapy or Trauma Touch work. I will give you a little information about how your nervous system works and what to track for (pay attention to), and then when you feel ready, we move to the table.
I've found the best way to help shift things in your system is by contacting it directly, on the table, starting with the kidney/adrenal area (on your back near the bottom of your rib cage). This is a place that is more receptive to the story I'm trying to tell your system: the stress is not here now.
While we work on the table, you can let me know if you feel anything unusual. Some people feel heat, cool, tingling or simply start to feel more relaxed. In some cases a person might not feel anything, but the system is still responding.
After we are underway, we follow your impulse for talk or quiet (sleeping is not uncommon). Some people want to process particular traumas or challenges and others like to chat about day-to-day life. Anything we choose will support the healing.
How Long Does this Work Take?
It's reasonable to wonder how long it will take until you are "done." I find "done" a very subjective word and each person gets to decide what done means for them. Usually after a few sessions you will know if things are starting to improve. After your first session, I will ask you if anything feels different from when you arrived. Most people feel more relaxed. If possible, you will pay attention to how long the feeling lasts. For some it's a few minutes and for others, several days. Over time, the feeling tends to last longer, which is an indicator that your nervous system is able to hold the improved regulation on its own.
If you want to make lasting change, it usually works best if you commit to weekly sessions for as long as you see shifts and changes and are feeling better. Most people see changes in many months and they can see that it is worth the commitment.
Your body is always guiding you – I will help you pay attention to, get in touch with and understand the messages your body is giving you.

Do you have questions about Trauma Touch work and/or Somatic Experiencing (SE) and how both could help you?
Get in touch -I am now scheduling session times in March.
Everything is waiting for you.
with love from my heart, Kim, xoxo
www.s3p.d51.myftpupload.com / [email protected]
What are you most longing for in your life?

Join me for Belonging – Remembering Ourselves Home – Belonging as a Lost Skill – by Toko-pa Turner – a book discussion for women who want to be more fully themselves – Monday, March 25th – 7pm to 9pm – $25 per person – register here – [email protected]
Offerings – Family Systems Imprint – 90-minute Session – an in-person or virtual online Zoom session – an opportunity to get to the roots of intergenerational trauma patterns & begin a path towards relational & relationship healing. Uncover your family dynamics and trauma history – this is an opportunity to strengthen your internal relationship with your mother, father and extended family – in ways that contribute to healing – get in touch to schedule an online or in-person session – [email protected] / www.s3p.d51.myftpupload.com

Sessions for Individuals & Couples – an invitation for you – to feel present in your body, to unwind patterns of anxiety, depression, anger, hopelessness, chronic stress & pain, trauma, regulate your nervous system, to cultivate trust in your moment-to-moment experience, your naturally wise heart, and your capacity to connect to yourself, those you love and the love that surrounds us.
Somatic Body Learning & Practice and Somatic Experiencing Trauma Touch sessions are available for you now. Waking you up to the innate wisdom of your body, healing inherited trauma patterns, feeling yourself below the level of thought, and accessing your full beingness in flowing, fluid motion.
When we can feel ourselves, we are able to detect and understand the sensations and emotions our bodies signal to us – and we can connect with ourselves and others from a place of felt honesty and sensitivity, set better boundaries, and make clearer decisions about our interactions.

I'd love to get to know you – to focus on your truth and the courage it takes to move through shame and fear – along with the interconnection of your body, mind and emotions.

Get in touch to learn more about Family Systems Imprint Sessions & Individual Body-Focused Therapy Sessions, and Trauma Touch work in The Somatic Sanctuary – The Anxiety, Stress & Trauma Restorative Clinic – in-person, online or a mix of the two – and to set up a time to work together: [email protected]
The Anxiety, Stress & Trauma Restorative Clinic:
Creating Well-Being Through Nervous System Regulation.
Heal Relational Trauma – Break the Cycle of Inherited Family Trauma.
Nurturing Connection, Restoration & Building Resilience.
Easing the Body ~ Calming the Mind ~ Opening the Heart.
Somatic Experiencing ~ Somatic Practices ~ Trauma Touch ~ Movement.

Virtual, online sessions are available for those who travel regularly, have a busy schedule, live far away from the office, or prefer to work from your own home – [email protected]
Aliveness is the energy behind everything we do
whether we're expressing through movement,
acting from love,
or touching the earth, the community, the greater good,
and ultimately, the world itself.
Nurture this.
~ Victoria Erickson