Snuggle Up to Your Fear.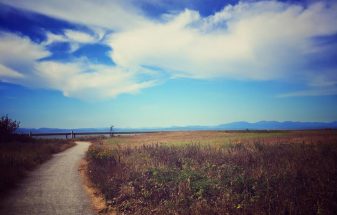 February 18, 2015
"And the day came when the risk to remain tight in a bud was more painful than the risk it took to blossom."
We have a lot internal responses to fear.
We push it away, we deny it, we freeze, flee or attack.
There are other ways of responding to fear. You could walk over to it, sit down next to it, and lean up against it – and in an instant your relationship to your fear would change.
When you're fearful, first you need to honour your fear and be compassionate towards your feelings towards it.
Then, you can change your response to your fear.
Learn to be present with it. Begin to track it and you will learn and grow from this process.
Here are 5 steps to change your relationship with fear:
1. Identify your fear
2. Turn around and face it
3. Stop making decisions based on fear
4. Find the healing within your fear
5. Snuggle up to your fear, instead of running from it
Identify the Fear – what are you afraid of and where did that fear come from? Fear always has an origin – and once you identify the source of your fear, you can begin to address it. Our bodies achive our life experiences and can tell the stories of our deepest fears. If you've suffered abuse or trauma, and feel fearful, anxious or depressed because of that, you can begin to heal yourself – along with a therapist – of these painful experiences by turning towards yourself and working through your pain.
Turn Around and Face It – fear is a signal – and when you get closer to what scares you, it may scare you even more. Your fear will take you to your edge – but if you keep going, you'll begin to close in on what's generating your fear. In the process, you'll begin to make tremendous discoveries about yourself.
Stop Making Decisions Based on Fear – once you've noticed your fear, have a look at how it's made your life smaller. How does living based on your fear affect your life? Usually our fears developed earlier in our lives, and we're not aware of why we feel this and where our fears came from. When your fear comes up, sit with it, and be aware of making decisions based on what's scaring you.
Find the Healing Within Your Fear – Once you've faced your fear, your task is to snuggle up to it and ally yourself with it. Every time you stay close to what scares you, and choose to keep going and live your life, instead of bowing to your fear, your life will be irrevocably changed. Your fear may tell you to run, but with support, you don't have to do it. Go inside, feel your habitual, internal fear response – and then hold steady and notice what else is inside you.
Snuggle Up to Your Fear – one way to get close to your fear is to keep track of how it affects your life. Keep a fear journal to help give your fear a voice – you can let it talk in the pages of your journal, until it empties itself out. A fear journal teaches you to study your fear, instead of running from it. Write down each time you hit a fear – when did it come up? What triggered it? What did you feel? How did you respond? What healing step did you take? Snuggling up to your fear changes your relationship to it and will begin a breakthrough to freedom.
When you're facing feelings of stuckness, anxiety, relationship concerns, chronic pain, and ongoing health concerns, you may be stuck in an ongoing fear pattern within yourself.
Together, we will work through what's happening in your body – with yoga therapy, movement and energy work, your mind – with psychotherapy and therapeutic coaching, and your heart – to allow you to connect with something deeper and true within yourself, to heal the chronic concerns affecting your body, relationships and life.
For more information about working with me and workshops – www.s3p.d51.myftpupload.com – [email protected]