Slow Down & Get in Touch with the Truth of You.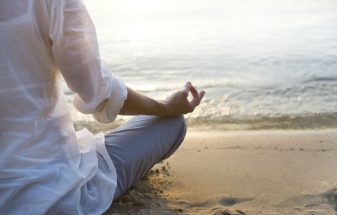 July 10, 2016
New ways of being in the world do not happen by chance.
It takes willingness, awareness, emotional understanding, presence, engagement and love.
All of this beauty can already be found inside of you – you just need to learn to tap into it and access it.
You may be going it alone. Sometimes feeling isolated and disconnected – more and more ready to reach out for support, connection and understanding.
You may suppress your feelings and you keep your longings hidden.
What are you longing for?

You may be longing for an opportunity to slow down, reflect and understand – to know yourself more deeply and to create intimate, honest & deeply connected relationships with new people or with those you love.
Often, we aren't able to slow down long enough to know and connect with the depths of ourselves, and speak up about the truth we find there.
It can be scary to slow down and to just BE – to get in touch with your feelings – and then even scarier to say them to someone else – especially to those we love and care deeply about.
What can you do now?
Take some time – free time, just for yourself.
Do something nice for yourself – soak in a tub, have a long lunch on your own or go for a long walk undisturbed.
Reflect on how you're feeling about yourself and your life and ask yourself – are you living fully?
Are you bringing all of your gifts to the surface of your life – and are you living true to yourself?
Are you choosing curiosity over fear?
Creating an ongoing, daily practice of creating space, and openness to what's possible – to move you through what you may feel anxious or fearful about.
When you allow space in your life, you can begin to understand that love is who you are.
You can move beyond the repetitive patterns of your mind and history – and set yourself free.
You will understand your core wounds, core beliefs, emotional patterns, feelings of unworthiness and feeling not good enough – and finally break through to feelings of love, worthiness and daily joy – that can be found inside of you now.
What may be in the way for you now – IS the way forward.

If you are looking for a deeper experience and understanding of yourself and your life – get in touch, and let's talk.
It may be time for you to get in touch with the longings of your heart and to live more fully into all parts of you.
Slow down, reflect and pay attention to the subtle feelings that you may be brushing aside.
Your feelings are important. You are important.
love, Kim. xoxo
In-person & Skype sessions for individuals & couples – allow time to pause, to be with what is – your experience of yourself, your life and relationships. You will begin to trust your natural intelligence, in your naturally wise heart, in your capacity to open to whatever arises.

Join me for Awaken Your Heart – The Self-Love & Soul Freedom Program – with ongoing support for you – to help you access self-compassion and a sense of peace within yourself, time to access your joy and to learn to love yourself fully, deeply and completely.
Like awakening from a dream, the moment of pausing from your daily trance arises, and self-acceptance & self-compassion becomes possible.

www.s3p.d51.myftpupload.com
[email protected]
647-222-3086