Remembering Who You Are. Living Deeply from Within.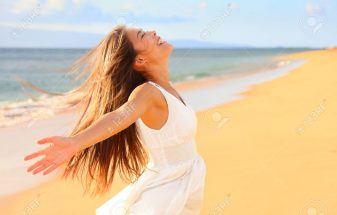 June 22, 2017
This is a place where you turn towards yourself again and again – paying attention to your deepest self and needs – beginning with noticing the feelings in the heart, sensations and energy flowing in your body and thoughts in your mind.
If you've ever searched for and wondered if there's a new way of being in your life – and wanted to live more deeply with heart, spirit, and connection – something you can't see, but feel deep in the core of your being.
You will witness your embodied self – and your feminine self will come alive. You are held in the space to shed, grow, love and cry. The magic, the mystery, the unknown – this is a path of exquisite depth that has always been there for you and is here now.
With support aligned with the greatest longings of your body and heart, this is a path of relating to the world anew and coming home to yourself, while becoming strong anchors in a world looking for truth.
"We are the ones we've been waiting for."
It begins with one step on the path of commitment. Dive into the deepest part of who you are, and emerge living as you truly are. Devote yourself now to the call of your own wild spirit. Learn to move through fear. Leave the small box behind. Life will never be the same.
A transformation of your deepest core self. Find the courage and love that always seemed to be missing.
I will love you right out of your pain, dare you to be exactly who you are and stand in the fire with you, if that is what it takes.
Jump in. Experience yourself at the height of your power as a woman and come face to face with your darkest shadows while learning to forgive, accept and embrace them with all your heart. Your will never be the same again.
Working together is a journey to the Heart of your life.

Who are you? What do you love most deeply about life?

How is the life you are living matching up to what you sense could be possible for you? What does it mean to be a woman?

Do you know the deep joys that live in a woman's heart when she living in alignment with her heart?

Do you know the possibilities that exist for love, support and acceptance when you are held in the truth of all that you are?
This is a journey of a lifetime ~ you cannot know what the path is beforehand ~ you must live it to discover what it holds for you.
The path of the Feminine is a sacred journey to tap into an ancient archetype that has something to teach us about our own power and how to relate to others in all of our relationships.
If you've been feeling stressed, exhausted and that there's no time for you in your life – this is the beginning of a new way of being and relating n your life.
I will support you to understand your behaviours, habits and patterns – within yourself and in your relationships with others – while encouraging new ways of being, relating and reflecting in your life. You will feel your feelings in a safe and supported environment, and discover, maybe for the first time, what you truly desire in your life, work and relationships.
Allow your energy to flow, connect with your deepest self and feel compassion, kindness and understanding – In-person & Skype sessions are available for Individuals & Couples – with our hearts open – with space for truth and aliveness to rise.
Re-Wild Your Life – there are 3 openings available now for The Embodied Well-Being Program – A 3-Month 'In-Your Body' Rediscovery Practice for Women – Travel deep within yourself & Rediscover your ALIVENESS.

Work with Feelings in Your Body – Transform Fear & Anxiety & Trauma – Feel Safe & Grounded – Allow Yourself to Settle into What's True for You.
Explore the most significant aspects of yourself and your history–in ways not easily available to the thinking self, yet accessible through your body's awareness and inner senses, intuitive movement, mind-body dialogue, your unique creative and spiritual expression.

www.s3p.d51.myftpupload.com / [email protected]

Upcoming Workshops
Let's be together to Reclaim the Feminine.

A monthly space for women to receive the Divine Feminine.
We will be together. We will rest in one another's presence. We will talk. We will move. We will open ourselves to embody the mystery of the Divine Feminine presence and energy. We will allow the Feminine to lead.


We will explore into breath, sound and the watery, fluid nature of your body. Engaging non-patterned movement coupled with the vibrations of sound and breath you explore and awaken your body's intelligence. You let go of the ways you define your body and what it can do, and open to the mystery of life that vibrates inside of you. Your curiosity and permission for what arises acts as a guide to a rich world of movement.
During the workshop you will:

– Feel grounded in your body

– Your dreams to rise to the surface and so you can remain faithful to them

– Understand and express your feelings more fully

– Follow your creative impulses

– Live fully in the present

– Feel confident, awake and alive

– Feel close and connected to yourself and in your relationships

– Trust in your body wisdom – expand your capacity for presence and emotional healing

– Deepen your spiritual connection and your fundamental connection to all in life

– Provide a safe environment for exploration, growth and renewal
Upcoming dates:


Sunday, October 15th

Sunday, November 12th

Sunday, December 10th


choosing carefully
There was a time we knew exactly what we wanted,
dipped the brush of our desire all the way up to the neck,
then swiveled our arms to their fullest expanse, pleased at the trail
we were leaving. Now, we labor too long, hovering over our own certainty
as if we were waiting for some fog to clear, nervous about the mark
we'll make, or the space it will take up when we make it. I wonder,
at the final reckoning, which will be more bearable: our splatter
or our restraint. If we will peel ourselves from the pages under our elbows
and marvel at the clean borders or the way our skin is worn with stains.
~ Maya Stein