Relationships – Moving from Blame & Conflict to Intimacy & Connection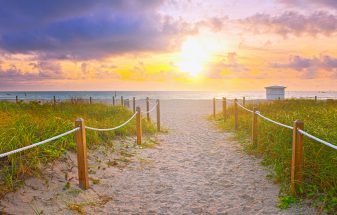 August 11, 2014
Moving from Blame to Intimate Connection
You and your partner may be locked in a cycle of blame and criticism. So much so, that you may feel that you can't escape it.
You may be escaping from something else – usually emotional pain, dissatisfaction, even boredom. Because  these feelings are often difficult to address and require taking responsibility, we tend to shove them away. And one way to do that, would be through the cycle of blame and criticism.
This destructive cycle may serve as a distraction – you're numbing out and not being present in the moment in an attempt to avoid  facing the real issue. In this state of mind, you may not have the presence of mind, or the  resources to deal with the underlying trigger.
Blame takes on a very similar pattern in intimate relationships.
When you blame your partner, you temporarily take the focus off of yourself and throw it onto the other person.   Instead of taking responsibility for your part in the situation, you create a distraction, and a very effective one.   Blame is the ultimate cop-out. And it becomes a default or go-to position in your relationship.
When both partners engage in blame, it can serve as a substitute for whatever  is lacking in the relationship – usually intimacy, sex, and connection.
Engaging in blame creates intense feelings, but not the good kind. Rather than coming together to solve a problem,  you "point fingers" at each other and try to earn the position and rush of feeling of "being right."
This just fuels more disconnection and conflict. You're trying to replace the joyful feelings of love, connection, and intimacy – with the destructive adrenaline of fighting, frustration, and pain.
When you stop blaming, something magical – and maybe a little scary – happens:  suddenly you have a lot more time on  your hands!
Time to create the relationship you want together. Time for fun, and laughter. Time for your hobbies. Time for your kids. Time for self-care. For date nights. Time to grow as creative, interesting people.
Blame can be a difficult addiction to break, especially without some support. And some skills and tools.
I work with couples who may be struggling and want to stay together – to help them become blame free and feel more intimate and connected. To understand their cycles and be able to stop them – and become more intimate, once again.
Contact me to learn more about how to get your relationship back on track and move back into intimacy and connection – [email protected] or 647 222-3086