When Your Relationship Hits a Rough Patch.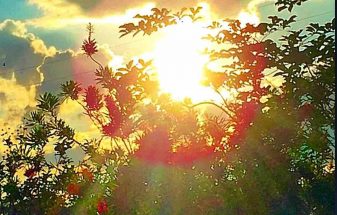 April 1, 2015
If you've been in a relationship long enough, you've been there. Maybe you're feeling this way now.
What was once light and fun and free between you, is now argumentative, full of blame and lonely.
You've hit a rough patch. You're struggling and you don't know what to do.
Developing new understanding can allow shifts in perspective that can help each person within a couple to move beyond perceived limitations of fixed attitudes, beliefs and expectations.
When working together, there's an opportunity to learn fresh viewpoints and practical tools to help each person clarify and understand, in a much deeper way, what is really going on between the two of you.
As long as both people within a couple are willing to reveal themselves to the other, to be honest and vulnerable, and to dedicate themselves to ongoing mirroring and feedback, intimacy can improve and deepen.
If both people want to explore and go deeper, then the relationship can always shift and change.
The satisfaction of growing intimacy is different from that which arises from the satisfaction of a sexual or power drive.
Our natural inclination is toward closeness – and at the same time, we have an unconscious fear of intimacy.
For example, deep down, you may feel that if you get close to someone else, you will lose your sense of yourself or that you may feel overwhelmed by the other person. Out of this fear, people usually offer resistance to their partner, in the forms of walls or defenses, to prevent them from getting too close to another person.
Ironically, these blocks, which people think serve to preserve them, are what prevents them from becoming whole, fully developed and authentic.
When struggling in your relationship, here are some points to consider:
1. Don't push your partner to change – it can be very easy to blame your partner and feel like all the problems in your relationship are because of them, but let's shift the way you view your relationship. Your partner is your mirror – what you see in them, you may not be seeing in yourself. Slow down and get curious. Take some time to see what's really happening for you, and talk about it. Calmly. If you can't do that together, allow yourself to be supported from someone who can help you do that. Notice how the relationship affects you and makes you feel, and speak to your partner from that feeling place, with compassion, kindness and willingness to give feedback that will help, not shut down the relationship further.
2. Reflect & look within – how well do you know who you are in your relationship and who you are when you're not in your relationship? Your feelings matter. You matter. Take time to reflect and go within. What walls or defenses are you putting up with your partner? Are you blaming them or expecting them to make you happy or do something for you? How does your relationship feel to you now? Have your feelings changed? What has been happening in your life to shift your perspective?
3.. Get support from someone who can help you understand your needs and patterns – getting support is an important step towards understanding yourself and your role in your relationship, and towards ultimately understanding your relationship better. Allowing yourself to be emotionally supported will help you understand your own needs and patterns and the negative cycle that may have developed during your relationship together. It is normal for relationships to shift and change, allow yourself the opportunity to talk about and understand what's happening for you.
4. Take risks together & try something new – couples can move out of their negative patterns by choosing to move past what has happened before and take a risk – to move towards something new together. This is not easy, but it is definitely possible – to move beyond blame, expectations and entitlement, and move towards a brand new start. I will provide you with many couple assignments – adventures to take together and homework that you can do together that will help you uncover your true feelings for each other – underneath the blame, defenses and arguments.
5. Don't close your mind and heart to what is possible in your relationship – prejudices and fixed beliefs limit intimacy – these are pre-judgements that are determined ahead of time. These are not true, nor do they accurately represent the current situation, but they exist from past experience and they show up in the present. I encourage couples to share with each other, from a feelings perspective, and to understand where their prejudices come from, and each partner will get to know themselves and their partner much better. When you remain open to the possibility that your relationship can shift and change, new possibilities will emerge for you.
Are you struggling in your relationship? Have you recently separated or your relationship has ended and you feel lost?
I work with individuals & couples to help them understand how to let go of the past and learn about what they need in their relationships now. You can learn about your needs, negative patterns and expectations – and how to move towards a healthy relational path.
Work with me – www.s3p.d51.myftpupload.com
Talk to me – [email protected] or 647 222-3086
Join me – The Self-Love & Soul Freedom 10-Week Program – Deepen Your Connections & Set Yourself Free.
https://kimcochrane.ca/working-together/break-free-inner-glass-ceiling/