When Your Relationship is Gridlocked, Stuck or Shut Down.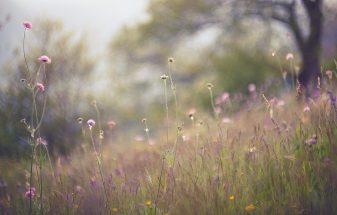 October 3, 2016
"Our task is not to create more images of light, but to release the light that is trapped within the darkness." ~ C.G. Jung 
Your relationship is gridlocked when the challenges you face in the relationship won't change or shift, no matter what you try. Gridlock manifests itself in arguments that go nowhere, or in stony silences and emotional withdrawals.
If you are in a relationship long enough, each of us will reach feelings of gridlock. You can view gridlock as either an irresolvable impasse or a pivotal turning point, depending on how you deal with it.
If you've been gridlocked for any length of time, you're in a situation where there are no easy solutions, and your partner feels difficult to be with. At this point, you can't wait until things get better to do something – you must decide to step out and create a new pattern.
During gridlock you and your partner don't feel good about yourselves in the relationship, you have difficult feelings towards each other, and you're afraid to let each other know what you really feel.
There's never a good time to change things in a relationship. Going forward during a difficult time helps you grow in ways that can stabilize your relationship and permit greater intimacy, desire, and passion.
This is the growth cycle in action.
You can grow through your feelings of stuckness and anxiety – into a new path forward in your relationship and a new way of being for yourself.
Gridlock does not have to mean divorce or separation, but an opportunity to bring new life to your relationship.
Emotional Fusion
Emotional fusion is connection without separateness. It arises as a natural consequence of incomplete emotional development, where each partner relies on the other to support his or her functioning. This is a tangible process where couples pass anxiety back and forth between them.
When individuals can't regulate their own anxieties, barriers are created around feelings that arise while touching each other. Couples close down on each others touch because are too connected. Then, they try to limit the emotional connection between them because it feels too anxiety-provoking – they infuse each other with anxiety and impact each other's sense of self.
Emotional fusion often diminishes our functioning – we are aware of our partner's feelings, and feel responsible for their happiness, and it makes it harder to be true to ourselves and say what we really feel to our partner and to ourselves.
You can begin to understand what's happening for you in your relationship – for both partners in the relationship.
When you realize that you feel fused at the hip, passing anxiety, identity, and self-worth back and forth between you and your partner, you will begin to realize that the key to shifting your relationship, is learning to regulate your own anxiety and developing your own sense of identity and self-worth on your own and within your relationship. This allows you to actually get closer to your partner, in more pleasant ways than you are now – to experience closeness with separateness.
You probably never thought about what happens to partners who exchange anxiety regulation, validation, self-worth and support, and how it feels for each person when they come up short in these areas.
Relationships often form in the first place because many of us don't have enough emotional resources to begin with – relationships make us feel stronger, whole – and like we've found what we're missing. You many recall at certain times in your relationship, when you've felt stronger or less strong within yourself than at other times in the relationship. We rely on our partner to 'shore-up' emotional resources when we need them.
Unshackling from Anxiety
When struggling with gridlock, how can you make changes in your relationship, without creating too much anxiety? Mounting anxiety during change can sometimes make us want to go back to the comfort/safety cycle that we originally found ourselves in.
There is a way to create change while maintaining stability, and this involves shifting where your feelings of stability come from. Working through a process to shift your anxiety regulation, identity, and self-worth, so they come from with you, rather than depending on your partner.
When you become less anxious, more stable, and less emotionally fused with your partner, relationship gridlock will begin to shift and change. There will be bumps and detours along the way, however, change is certainly possible.
Considerations for Your Relationship
Don't hold back in your relationship to protect yourself – holding back, although understandable, can create more problems.
Don't expect your partner to make the first move to change, not if you want to get out of gridlock – step forward and make the first step.
Change in any relationship is usually introduced by one partner, rather than by consensus.
Don't expect for your partner to always make you feel secure.
You will need to tolerate some anxiety during the change process, before your anxiety goes down. You can't get comfortable doing something new until you do it repeatedly and that means being uncomfortable for a time.
Individuals and couples grow by moving forward in the face of anxiety.
Gridlock exists only as long as you allow your anxiety to limit your options. When you can learn to soothe your anxieties, totally new forms of resolution become possible.
Allow yourself to create an Embodied Relationship – create new paths within the relationship you have, while also creating an improved bond with your partner.
Allow for emotional freedom and a radiant sense of aliveness within yourself and in your relationship. Don't turn away – move through anxiety and create a new emotional path.
love, Kim xo
www.s3p.d51.myftpupload.com
[email protected]
647-222-3086
In-person & Skype sessions are available for Individuals & Couples – to feel grounded in your body, to cultivate trust in your natural intelligence and your naturally wise heart, and your capacity to connect to the love that surrounds us.

Embodied Study – A 3-Month 'In-Your Body' Rediscovery Program for Women – Travel deep within yourself. Rediscover your body's intelligence. This program is for women who are ready for a deep dive– willing to commit, make time, and clear space for the deeply penetrating and likely life-changing process that somatic work and embodied study bring about. This is an opportunity to explore the most significant aspects of yourself and your history–in ways not easily available to the thinking self, yet accessible through your body's awareness and inner senses, intuitive movement, mind-body dialogue, your unique creative and spiritual expression.
In this program, we will engage the two interweaving pathways that comprise any authentic journey of transformation:  the ascending pathway of realizing our true nature, and the descending pathway of integrating that nature into our down-on-the-ground human embodiment and human life. We will cultivate the subtle body, which is the bridge that allows our awake nature to come down to earth, and to manifest in our lives.
The heart is forever inexperienced. ~ Henry David Thoreau.