A Path of Self-Acceptance – You Don't Have to Be a 'Certain' Way to Be Loved.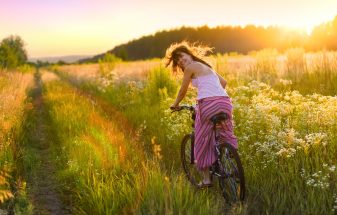 December 9, 2017
Working together is a deep, alchemical process where you and I come together to envision and discover the uniqueness that is hidden inside your heart. To transform difficult emotions into wisdom – to chart a course into your psyche as an act of love and courage – and shine a light into a world that needs it now more than ever.
You may be noticing limiting patterns or painful relational dynamics in some aspects of your life – and want to let go of feeling stuck or held back in these ways. You may not feel accepting of yourself as you are, or feel that you need to be a 'certain' way to be loved by someone. You may be feeling unappreciated or devalued – not enough or less than in some way – and want to finally understand how to move through these feelings of stuckness or blocks in a more permanent way.
This is your time to begin again – to move beyond limiting beliefs – to tell the truth about yourself to yourself – and begin expressing yourself in a truthful way.
This is the radical and important work of inner work and reflection – of uncovering our woundedness, without placing blame. Of being curious about and knowing what's true for you and loving and accepting yourself at the same time.

At this time of year we might feel a lot – and there can be many changes happening in your life right now that can feel overwhelming or make you feel like shutting down.
Change is a reminder of the impermanence of life — a death and birth from moment to moment with seemingly nothing to hold on to.  To move with the changes in life gracefully we must surrender to the impermanence of the moment — loving what is here now, even as we mourn its inevitable loss.

You can make a choice now, in this moment, to make space in your lifw where you can safely surrender the masks you wear in life and remember who you really are.
This work is the space that many of us need to explore the truth held in our body, mind & heart.

Even if we have had a supportive relationship with our mother and father, many of us may not realize how unconscious patterns passed down from our family of origin, impact us on a personal level every day.  Together, we are curious about what has happened before, without placing blame on those who raised us.

Perhaps without realizing it, you are now living the limiting beliefs and patterns you learned in your family of origin – from your mother and father – and you can also see how this has been showing up in your life.

This holiday season, give yourself some time to journal about these questions – 
What are your biggest challenges right now?

What is your relationship to your body, relationships, money, sexuality, what it means to be a good women, a smart woman, – and where did you form these beliefs?

Then ask yourself – what's true for me now?

Where may you be replaying a pattern that no longer resonates for you and where can you now take responsibility for your beliefs and your choices?

What can you let go of and what can you allow into your life now?
Notice how the patterns and beliefs that you learned from your mother and father are affecting you in your life now.


This your time to open and allow abundance into your life, relationships, money, health, and work. This is not about learning another skill, this is about being willing and open to healing – to exploring and being curious about your feelings, even the most difficult ones, because the pain you are carrying is keeping you stuck  – and is ready to go now.

Practice letting go of staying small, emotional caretaking, overgiving, feeling competitive with other women, feeling rigid and dominating in your life, relationships and work. If you want to walk through life as whole being, you must slow down to feel your emotional wounding.

This is the eve of a new year – are you ready to invest in yourself and willing to be curious about yourself in new ways?

You are your own best investment – and you don't need approval or permission to start something new this year.
Your truth is the strongest aspect about you. Putting your embodied, emotional well-being on the front burner of your life is a courageous act of love for yourself.
I'll be right there, supporting you along your path.
love Kim xoxo
[email protected] / www.s3p.d51.myftpupload.com
Coming in 2018
Healing Through the Body – Somatic Transformation Sessions & Classes
Is it time to heal?  To find greater fulfillment in your life?  To have the relationships with others (and yourself) that you long for?  To release the obstacles to inner peace, less stress & enhanced health & well-being?
I will deeply support and nurture your personal growth, healing, and transformation.
Enhance your health & cultivate whole-body well-being
Develop body awareness & acceptance
Develop trust – in yourself and others
Learn to communicate confidently and honestly
Transform your relationships
Work through challenging emotions
Experience potent awareness and aliveness in the present moment
Discover your true, empowered Self
I currently have a few available openings for working with me to cultivate embodied, emotional well-being – in an integrative, body-focused, heart-centred, relational way – whether you're in the Markham/Toronto area or want to work together online.