A Path of Flowing Energy & Aliveness.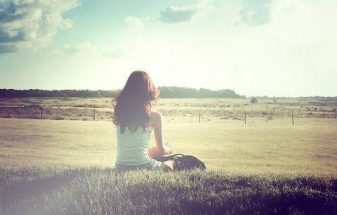 December 17, 2016
You no longer need to deny or flee what is here – you can be with what's happening in your body, and meet it with your loving presence. In the here and now, you can begin again with love, support & care.
Love is the life force of the mind, determining our moods, stabilizing our body rhythms, and changing the structures of our brains. Love makes us who we are, and who we can become.
While growing up, sometimes our emotional needs are not fully met or attended to by our caregivers – those who imprint their maps of loving in us. This lack of emotional attunement in our lives can make us feel disconnected from ourselves or others and blocks the flow of energy & aliveness in our lives and relationships.
Our attitudes about who we are begin in childhood – our feelings about ourselves become based on the feedback and interactions from our families (mom, dad, siblings, and extended family), teachers, friends at school and others.
Our nervous systems have the ability to help us respond to and heal from painful events in our lives—accidents, illnesses, losses, lack of emotional attunement by our caregivers and our collective traumas. Our nervous system mobilizes us into fight, flight, and freeze in response to trauma, and also to brings us back to freedom when the trauma is over.
Our nervous systems are also the pathway for our expanded consciousness, the vehicles through which we can embody all of who we are.
When our nervous systems are open and operating at their full capacity, we can soar. Our experience of trauma tends to block this flow.
Working together, you'll learn how to integrate your past, heal your nervous system, and thrive. This deep-dive includes an in-depth rediscovery process & experiential practice that will help you access more energy & aliveness into your life and relationships.
As we transition to a new year, it's time to set conscious intentions and create a vision that will help you embody all that you are.
Sometime between now and the end of the year take some time to consciously create your intentions and vision for 2017.
Take some time on your own to close your eyes and take some deep, meditative, cleansing breaths – then notice the feelings that arise. Write down the feelings in a journal – don't censor them – just write everything down and get it out.
Drink some comforting herbal tea, sink deeply into a comfortable chair, and take some time just for you. Create a new nurturing, self-care pattern, just for you. See if you can make this a daily or weekly habit.
What do you want to open to and bring into your life for 2017?
What do you want to let go of? Patterns and thoughts that may no longer be serving you and your life.
We must let go before we can open ourselves to receive – let go of what is no longer serving you and soften your heart to listen to and allow what is new and wants to be created in your life now.
The truth is that the universe is pouring its abundance out to you. Be open to receiving.
Step on to the loving path of the nurturing feminine – listen to yourself and your dreams. Write them down. Take time to recognize that there are things going on within you that need to be felt, or said, or lived, or grieved. Pay attention to your body and yourself – your authentic self.
Access your flowing energy & aliveness again.
In the deep, sometimes secret places of your being there lives a desire for healing and restoration that starts with a longing to be seen, listened to, and deeply understood.
This is your time – this is where love begins.
love & abundant blessings, Kim xoxo
In-person & Skype sessions are available for Individuals & Couples – let's walk together – with our hearts open – with space for truth to rise.
Re-Wild Your Life with The Embodied Well-Being Program – A 3-Month 'In-Your Body' Rediscovery Practice for Women – Travel deep within yourself. Rediscover your ALIVENESS. Heal from Trauma.
This program is for women who are ready for a deep dive– willing to commit, make time, and clear space for the deeply penetrating and likely life-changing process that somatic work and embodied practice bring about.
This is an opportunity to explore the most significant aspects of yourself and your history–in ways not easily available to the thinking self, yet accessible through your body's awareness and inner senses, intuitive movement, mind-body dialogue, your unique creative and spiritual expression.
In this program, we will engage the two interweaving pathways that comprise any authentic journey of transformation: the ascending pathway of realizing our true nature, and the descending pathway of integrating that nature into our down-on-the-ground human embodiment and human life. We will cultivate the subtle body, which is the bridge that allows our awake nature to come down to earth, and to manifest in our lives.
www.s3p.d51.myftpupload.com / [email protected]