Nurturing Self-Regulation – Breaking the Cycle of Anxiety, Depression, Anger & Chronic Stress or Pain.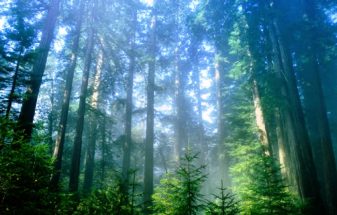 May 10, 2018
Holding space & being present with what is is unresolved in your body, mind & heart.
You may have a tendency to turn away from your feelings. I invite you to become curious about and to connect with them – instead of shutting down or denying what you notice in your body, can you gently open to and stay present to what's there?

Your feelings are looking for a home in you – these repressed or stuck feelings do not disappear, they live on in your unconscious.
Anxious or depressed feelings are often the result of an incomplete stress response that has gotten stuck in the nervous system. The thoughts then make the stress response worse. Our bodies are also involved with other symptoms that bring people into therapy – I have found that a calm, well-regulated nervous system does not produce these kinds of symptoms.
Previous trauma and stressful events that have not been fully resolved in our nervous system will disrupt our self-regulation, changing our automatic response to present day events. Specifically, unresolved trauma causes us to respond with excessive fight, flight, and/or freeze response relative to the current situation.
We may be repressing past difficulties and trauma, and that

doesn't mean what has happened in the past is not affecting us.

Our physical bodies contain powerful energy – it can be explosive, because it is survival energy, which is potent. Due to the profound impact of our survival states, and how challenging it can be to unwind them or restore balance in our system, working with a practitioner at a pace that appropriate for you is helpful.
In my experience, the goal of therapy is to increase a person's self-regulation, which increases coping, health, joyfulness and feelings of connection in relationships. People who are able to self-regulate tend to be more aware of their stress levels, and may be less prone to anxiety, depression, and chronic patterns, so they can take part in self-care,
including taking action to improve their lives and the lives of others.
Body-focused, somatic therapists are trained to be with a person's autonomic stress response and check-in as needed, allowing each person to take on a manageable amount of sensation at any one time, and using that experience to grow stronger. I help you develop an awareness of your body and what it is doing moment-by-moment.

I help people learn the language of their unconscious minds and bodies. I believe that incorporating the body's feelings and reactions into therapy is vital, because this is where trauma lives – in the autonomic nervous system – which controls the physical body, and which makes it almost impossible to just 'think' trauma or past difficulties away. The body's survival responses are more powerful than our thought process.

I've noticed that lasting shifts happen deep within us when we have enough feelings of safety to truly feel all of our feelings – the most difficult emotions that we've been holding in, as well as the good feelings that we want to have more access to – and we will take time to develop feelings of safety.
I know this work helps to change our emotional inner landscape – and break the cycle of anxiety, depression, chronic stress, anger or pain – because I've witnessed it many times. I look forward to holding this space for you – and for letting in the subtle or profound emotional shifts that you are hoping for into your life.
love Kim, xoxoxo
Offerings – In-person & online sessions for Individuals & Couples – an invitation to feel present in your body, to unwind patterns of anxiety, depression, anger, hopelessness, chronic stress & pain, to cultivate trust in your moment-to-moment experience, your naturally wise heart, and your capacity to connect to yourself, those you love and the love that surrounds us.
Re-Wild Your Life with Embodied Inquiry – A 3-Month 'In-Your Body' Rediscovery Program for Women
–
Travel deep within yourself. Rediscover your body's intelligence. Come back to your body – learn to be playful and creative again.
This program is for women who are ready for a deep dive– willing to commit, make time, and clear space for the deeply penetrating and likely life-changing process that somatic work and embodied study bring about.
When we can feel ourselves, we are able to detect and understand the sensations and emotions our bodies signal to us – and we can connect with ourselves and others from a place of felt honesty and sensitivity, set better boundaries, and make clearer decisions about our interactions.
In this program, we will explore the most significant aspects of yourself and your history–in ways not easily available to the thinking self, yet accessible through your body's awareness and inner senses, intuitive movement, mind-body dialogue, your unique creative and spiritual expression.
Get in touch to learn more about individual sessions, workshops or programs – and to set up a time to work together:  
[email protected]
Move toward a deeper connection with yourself – open a portal to the unconscious, and access obscure regions of the self where denied feelings are stored that sabotage our happiness. From this point of view, being with your fear and difficult emotions can be freeing and act as a vehicle for healing.