No More Space for Self-Doubt and Limiting Beliefs.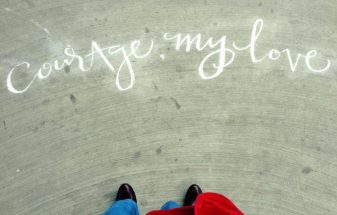 January 5, 2016
Do you dare to live fully today? This year?
To have your joy spill over to everyone and everything in your life?
Dive deep within yourself and learn how to change your relationship to yourself and your life.
Do you feel broken, and that maybe you're not meant to be as happy and fulfilled as you dream of being?
Have you been struggling to connect with your intuition and to know what is right for you?
If you're a woman who, despite her best efforts and successes, still doesn't have the life of your dreams – Stability. Joy. Abundance. Ease.
Then I want to remind you that…
You are meant to live happy and big.
When you love yourself and your life, from the inside out, there is no more room for self-doubt and limiting beliefs.
You can feel free to be who you are and live life on your own terms.
This is possible for you.
Continuing to ignore that little voice inside only keeps you blocked from experiencing the joys of life that you're meant to receive. If you know it's time to stop:
Feeling suffocated by trying to achieve goals that are not your highest calling.
Looking for answers outside of yourself and feeling confused by what the 'experts' tell you.
Worrying about taking care of others instead of putting your own oxygen mask on first.
Diminishing your light so that others won't feel uncomfortable.
Trying to control your life instead of allowing it to happen.
I want to help you practice feeling good and loving yourself.
Every single day.  
Get in the driver's seat of your life and get excited about where you're going.
Experience unprecedented happiness, joy and ease.
Find an inner stability that can't be rocked by outside circumstances.
Fall deeply in love with yourself and see every relationship improve as a result.
Imagine what it would feel like to be your fully-realized self?
Focus on building a solid foundation of alignment, mindset and body practices:
Identify what you truly want, not what you've been mistakenly aiming for.
Learn to allow yourself to receive more and effort less.
Bring movement, breath, and creative expression to manifest your desires.
Use written and spoken visioning to uplevel and thrive.
Let's do this together.
This is your year to make some real changes in your life. Sign up for the Self-Love & Soul Freedom 3-Month Program. This one-on-one program was designed to help you create real, lasting change in yourself, your relationships, your career and your life.
You will learn to trust yourself fully, pay attention to your deepest longings, break free of the beliefs and patterns that keep you feeling stuck, and open the door to living from the deep wisdom and truth within you.
Loving Yourself Sets You Free.
Choose Your Fully Realized Self.
Choose Love.
Get in touch to learn more about the program – see more details at www.s3p.d51.myftpupload.com/workshops/Self-Love & Soul Freedom Program
www.s3p.d51.myftpupload.com
[email protected]