No More Holding Back. Waking Up Your Life Force Energy.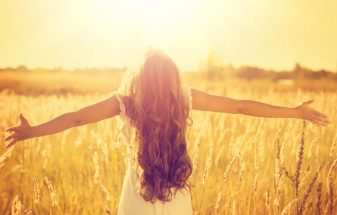 July 21, 2015
A few weeks ago, I traveled to a conscious movement event in a small US city. It is always so much fun to move and connect with so many different people. At our core though, we are all the same – we all want to connect with each other, love and be loved, and make a difference in our own way.
The focus of the weekend was Libido Fundamentals – how we move with and channel the life force that runs through our bodies. Our libido is often associated with our sexuality, and that's true – as well as the creative energy that exists within us that can be channeled into our relationships, creative projects, friendships, fun, work and all aspects of our lives.
We moved our bodies in a lot of intense ways and every day, we were dripping with sweat.
We woke up and moved our life force energy.
It can be easy to get stuck. To hold yourself back. To stay the same. To fear what is unknown.
We can all fall into routines – even if we're busy, go on vacation, go out with our friends, and meet new people.
Ask yourself: are you engaged and truly interested in what's happening in your life?
Are you engaging your life force energy and do you feel alive?
If not, what's one thing you can do to get engaged? To really be interested and enjoy your body and your life.
Something different. Something that you may not have done in a while. Something you may never have done.
Do it. NOW.
Breathe. Move your body. Dance. Do something different.
Let go of what someone else will think about it. Let go of what you think about it.
Begin to engage deeply with your life force, for this, your one and only life.
Become genuinely interested in yourself, and your life.
Give yourself what you need.
Allow yourself some comfort if that is unusual to you. Get out of your comfort zone if that is edgy for you too.
Treat yourself like you would treat a luscious lover, partner or boyfriend.
Here's what you can do to engage your creative, juicy, life force energy:
1) Be interested, engaged and available to yourself – pay attention to yourself and give yourself what you need.
2) Cultivate genuine attention and concern for your own happiness, success and well-being – you are in the drivers seat for your life. If you are not paying attention to yourself and what you need, who will?
3) Be flexible and adaptable – one way forward won't always work. When it doesn't, don't get stuck, be flexible. Try something different. Search for your answers within yourself and if you can't find them and need help, contact me and I'll help you access your inner resources to help you cultivate your version of peace, success, and joy.
4) Ask yourself, in what ways am I holding myself back in my life? Is it time for a new experience?A deeper, more connected, life giving experience?
5) Practice, practice, practice. You've been living your life your way for a long time, and change can sometimes seem like a struggle. It doesn't have to be, if you allow. Allow yourself to sit in the uncertainty of not knowing exactly what is coming next, and increase your tolerance in the uncertainty.
In the process of these practices, you will begin to stretch and expand your capacity to love yourself. To engage with your life force energy to experience joy and flow in your life.
You will expand. GROW. Live from a deeper place within you.
Turn towards yourself in love, more times than you turn away from yourself in fear, anxiety or anger.
Meet every emotion that is not love, with love.
This is a practice and it starts with being present to yourself – your life force energy.
If your life force energy could talk, what would it tell you?
Would it say: I'm stuck. I'm bored. I'm lonely. I'm numb. I'm lost. I want more. Dig deep. Have you forgotten me?
What does your life force have to say?
Wake up and engage your life force energy!
What will you do with your one, wild, luscious life? Today, and every day after that.
Set yourself free with The Self-Love & Soul Freedom 3- Month Program – let go and uncover the truth held in your body, release long held beliefs, and increase abundance and self-love in your life.
www.s3p.d51.myftpupload.com/work with me/The Self-Love & Soul Freedom 3-Month Program

Get in touch to learn more about this program and see if it's for you – [email protected] or 647 222-3086.
www.s3p.d51.myftpupload.com

Enjoy these juicy, hot summer days!