The Myth of Damage & The Need to Protect Yourself.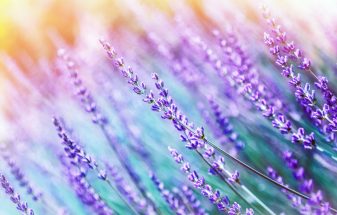 March 14, 2016
It's not uncommon for people to spend their whole life waiting to start living. ~ Eckhart Tolle
I feel so damaged.
Who among us has not felt damaged?
When you become aware of your patterns – when you've been struggling in your relationships or in some aspect of your life, you may feel a deep feeling of hopelessness – and wonder, how can this ever change?
This feeling of deep pain, isolation, loneliness, hurt – or emotional damage, feels awful – and it is also a place to begin again – when you recognize painful patterns, it is the first giant step towards being free of them.
When you begin to commit to truth, authenticity, healing, living in ease and joy in your life, you will eventually come across some overlooked places in yourself – pockets of old conditioning (early childhood behaviour patterning) – that make us feel needy or have led us to behaving in ways that are not how we want to be or know, deep down, that we actually are.
We may have even hurt ourselves with our actions – and it is easy to feel broken, flawed, damaged.
There is a deep, emotional misunderstanding when identifying yourself as damaged.
Here is the truth – you did not come into the world damaged, you are inherently, originally – LOVE – whole, fulfilled, creative, completely at peace, loved and loving.
If you feel damaged, you've forgotten the truth.
Without your awareness, a layer of false identity has been shielding you from yourself. You are living within a learned behaviorial habit that, at one time, you needed for your survival.
Now it's time to remember – and come back to the truth of who and what you are. LOVE.
Unwinding the Habit
We are born innocent, filled with so much potential, virtually free of psychological scars. Then life brings us challenges. Our needs are not adequately met. Our feelings are rejected or minimized. We may have been criticized, pressured, demeaned or even abused.
Then, we begin to believe that we somehow deserve/deserved the ways we were/are treated, and our hearts and minds feel so much pain.
When we are little, we don't yet have the skills and support to manage our emotional reactions, so our feelings go underground, out of conscious awareness. We develop belief systems and strategies to make our way in the world – and we take on identities – such as unworthy, workaholic, resentful, angry, disconnected or fearful.
You may live in fear of making mistakes, and may constantly try to please people.
Faced with emotionally painful situations – again and again and again – our essence or true nature, gets covered over, obscured by whirling thoughts and desperate behaviours, trying to make sense of the confusion. These tendencies get very deeply ingrained in us because we need to master them so early in life.
Imagine walking back and forth on the same 3 metre stretch of ground day-after-day, year-after-year. The groove becomes a ditch which becomes a chasm. From this place, we may long for another way to be, but we can't fathom that another way is possible.
No wonder we call ourselves damaged.
You are not damaged – and you can stop telling yourself that you are. When you take away what you have learned from your experiences, and what is revealed is the unconditioned you.
You are whole, clear, peaceful and at ease, and open.
Working to unwind these habits that have become your foundation in life takes patience, perseverance, and love. These habits do not have to rule your life.
Here are some tips that you can work with yourself:
Study your patterns so you can recognize them more easily
See how it may have served you at some point in life – but no longer
Be willing to allow yourself to soften – you are opening to a new way to live
Prepare yourself to feel and act differently
Try out a new response in one of your relationships
On the road to reclaiming the truth of yourself, you will forget and lose your way along the way – and this is to be expected.
Get support. Keep turning towards yourself.
In time, you will notice space and flexibility, where you used to feel constriction and habit.
Are you damaged? Impossible. Know that you are whole.
When you begin to uncover your natural state, you will see that damage is not real, it just feels real.
Do you recognize yourself as whole? As love?
Can you see that the ways of protecting yourself are not who you are?
Sessions for individuals and couples are available in-person or by Skype – and can be very helpful for allowing you to let go, open your heart, access freedom, and live as love in this moment. Everything you need is already within you. Let's open the door.
love Kim, xo.
www.s3p.d51.myftpupload.com
[email protected]
One-on-One Embodied Mindfulness Sessions – Heal chronic pain, sleeplessness, release chronic stress patterns, eating disorders, anxiety & depression. Your first session is $75.00.
You're Invited…
6-Week SPRING Embodied Mindfulness Meditation Group
Monday evenings beginning April 25th, 2016 – 7pm to 8:30pm
Do you feel disconnected from your body, emotions and within your life? Are you ready to make changes to allow more ease into your life? Take time to connect to yourself and regain clarity within your mind, heart and spirit.
During this practice you will take time to: rest in the stillness of the present moment, reunite mind-body connection, release mental and emotional tension, connect to your inner wisdom to make decisions that align with your authentic truth, release attachments to stories that limit your growth, cultivate patience, presence and ease in your work and relationships.
When you are with what's happening now, you aren't thinking about the past or future, worrying, feeling stressed or in pain. You can expect simple, effective mind-body practices and movement to free yourself of feelings of anxiousness, chronic pain, worry, stress, and depression.

I would love to see you there.
[email protected]