Are You Hiding Out, Lashing Out or Tuning Out in Your Relationship?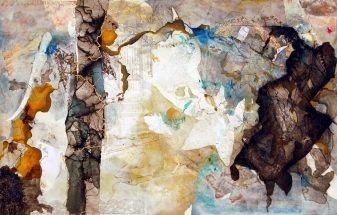 February 11, 2015
"If we're growing, we're always going to be out of our comfort zone."
When we respond to our partners' based on preconceived notions of who we believe that person is – we can suffer.
Many of us believe that each of us has a fixed identity or solid self that doesn't change over time.
We do.
We are changing ALL the time.
And we suffer when we don't consider this reality for ourselves and for our partners.
When we can let go of a fixed self – and fixed ways of responding and relating to our partner – we become more open and capable of responding from a space of openness, patience, and compassion.
Relationships are influenced by fear – that some part of you may not be acceptable to another. As a result, you may relate to your partner in a fear-based way, in an attempt to protect yourself from potential pain or rejection.
You may also reject that part of yourself – and not want to bring it up in conversation – or even acknowledge that this part of you exists. (not even to yourself)
To cover for these deep feelings of fear in our relationships, we often use three protective strategies: hiding out, lashing out or tuning out.
Hiding out – this is a type of running away – hiding in plain sight – you may hide out when you feel fearful and you don't acknowledge it or don't want others to see your fear. You hide out when you don't want to look at or experience your feelings, your behaviours, or how your life is going in general.
Lashing out – you redirect the focus away from you by putting the other person on the defensive so that you don't have to assume responsibility for your thoughts, feelings, or actions. People may become afraid of you and will unlikely see your softer, more vulnerable self. Your lashing out serves to distance you more and more from your partner. Some examples are: yelling, threatening, faultfinding and criticizing, blaming, being suspicious, demanding reasons or explanations.
Tuning out – this is a way of staying disengaged from your own life. It's a type of numbing that prevents anyone, including you, from getting to your tender and vulnerable parts. You tune out when you feel overwhelmed and no longer want to be in relationship with yourself, your life, or others in your life.
These strategies show up as pride, jealousy, superiority, and judgements. This may feel like it's helping you, but it is actually keeping away from your tenderness, warmth, vulnerability and loving-kindness. When your heart is confined or shut off this way, you're likely to experience others as a nuisance, threatening or interfering.
Do any of these strategies sound familiar?
Throughout our lives, we are frequently bombarded with messages that we don't measure up, we aren't good enough, or aren't doing something right. When we believe and internalize these messages, we get stuck in responding to others in a fear-based and defended way. In each situation, we anticipate making another mistake, or having to take another criticism.
We begin to believe that it has to be this way.
It doesn't.
Carrying a chronic sense that something is wrong with you sets up a resistance to what is actually happening to you in this moment. This traps your mind into constant reactive and protective strategies to (what it feels like) is protecting you.
The first key to transforming you're relationship with your partner is awareness.
As you become more aware of what's happening within you as you are relating to your partner, you begin the process of letting go – of who you thought you were – and allow your partner to change you.
In order for us to grow to our fullest self – the love between two people in a relationship – and the relationship itself – must continue to grow.
You and your partner can create a new understanding of the ways you relate to one another and can create space within both of you and the relationship for something new to emerge.
Try this exercise with your partner: 
The next time you interact with your partner, close your eyes and connect to your breath. Pause and extend patience and compassion toward yourself. Then notice any fearful thoughts rising to the surface of your mind. Name all the thoughts, feelings and sensations that arise as you interact, then let them go. Do this again and again, as you continue your dialogue and conversation.
Work with me – www.s3p.d51.myftpupload.com
Check out my new one-on-one program, Break Free of Your Inner Glass Ceiling –
www.s3p.d51.myftpupload.com/workshops.