Let Go of Your Inner Struggle.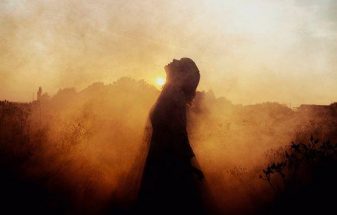 August 26, 2015
With compassion, love, & kindness towards yourself.
Even when you fail or fall down.
Especially then.
This 'letting go' is a practice.
When things don't go the way you hoped – you struggle in some way – your relationships fail, you feel alone, you don't feel worthy or that you measure up – you may believe that you need to push harder, try harder or be smarter.
Over time, you may realize that nothing changes when you feel this way and all that happens is that you beat yourself up, feel worse and increase your inner struggle.
Your situation and your feelings will improve when you bring something new & different to your inner struggle – with love and compassion for your heart, your life and your goals.
When you bring acceptance and love to all parts of yourself – even the parts that struggle and feel alone and afraid – and begin to sit in this inner knowing within yourself.
Realizing that there's no need to struggle – and to remember that no matter what – you are good, you are whole, you are worthy, you are enough.
Just as you are.
Practice trust. Trust what you cannot see yet and know that you are fully taken of where you are.
Practice moving in the harmonized flow of life, with trust and deeper love for yourself.
It is here, in this way of being, where all the magic happens – and you can let go of your inner struggle.
Confront your fears and feelings of unworthiness – and meet these with love – helps you own and be true to your own power.
Here's a reminder about how remarkable you are right now:
1) Each of us is already infinitely wondrous—miraculous, awe-inspiring, unfathomable. (This is well hidden beneath the distractions and emotions of everyday life.)
2) The way to experience our wondrous self is to fully experience the present moment, since each moment of consciousness is infinitely wondrous in itself.
3) The mind, body, and spirit are inseparable. If you are living in compartments – work, love, relationships, abundance, family – they are all connected – so if you are suffering in one area, it will affect all others, even if you try your best for it not to.
4) Experiencing your wondrous self leads to an abundance of joy and goodness.
5) Becoming aware of your breath and movement, leads to enhanced awareness – which is one method for discovering your true wondrous nature.
Join me – as we take time to get quiet, reflect on what may be troubling you and allow for you to express it, and to feel it in your body, so that – over time – you can release it permanently from your life.
Empower yourself – start September with a gift for yourself – The Self-Love & Soul Freedom 3-Month Program – breathe – open your mind, body & spirit – with breath, deep reflection & understanding, yoga therapy, embodied mindfulness, and creative exercises – to allow you to tap into something deeper within yourself, and let go of your inner struggle.
[email protected] OR 647 222-3086
www.s3p.d51.myftpupload.com