Honouring Yourself with Inner Attention.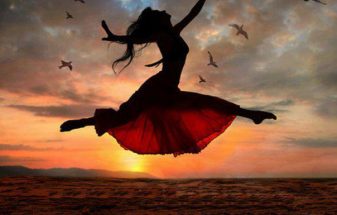 November 18, 2016
Recently, someone described their struggle and confusion to me – their mind was spinning as endless thoughts raced around at a frantic pace to be heard.
We say things to ourselves like:
'I need to get rid of my fear, anxiety, sadness, confusion, anger… I need to fix myself…'
It seems like our thoughts have our best intentions in mind – and trying to help us improve in some way.
What if we could honour ourselves by paying attention to our thoughts and feelings with kindness, love and understanding?
If we pay close attention, we can notice some of the inner beliefs that feed those thoughts in our minds. These beliefs colour our thoughts and emotions – weighing us down every day.
Our silent beliefs may be telling us – 'I'm not good enough. I'm unworthy. I'm bad. I'm a failure. I haven't figured it out yet. I won't ever 'get there'.'
We also may notice feelings in our body – a heaviness in our muscles and joints and feeling tired much of the time – while we do our best to keep our heads 'above water' during our day-to-day life.
We may have constructed invisible defensive boundaries around ourselves – to protect ourselves from within. All the while, not feeling truly connected to ourselves or to others.
Our beliefs take over our lives when we focus on seeking outside of ourselves – taking us further away from recognizing our love and wholeness in this moment.
Can we imagine that there is nothing to reject, dislike or deny in ourselves? There is nothing to 'fix', 'do' or 'seek' – no external source of love and wholeness.
We can choose to explore our inner selves in a space of awareness. When we become consciously aware of our beliefs about ourselves and our reality, we also understand that they are just beliefs – and are not who we really are. And we can choose whether to believe them or not.
We can also receive the nurturing support we need along our journey of awareness and understanding, so that we don't have to process our feelings alone.
We can learn to embrace everything we are trying to 'fix' in ourselves… everything we are rejecting in ourselves… everything we think is standing in our way of wholeness and love.
We can practice honouring and trusting ourselves – truly and from within- by turning towards ourselves and giving ourselves the loving attention that we need.
We can allow ourselves to feel ALL of our feelings, without labeling them as wrong. We can cherish all aspects of ourselves,and notice that it's only our old beliefs about our emotions which tell us they are good, bad or unwanted.
We can practice allowing ourselves to be everything that we are – we are not our emotions – we are a limitless depth of unconditional awareness – already loved, accepted, and whole.
If we can allow ourselves to let go of seeking outside of ourselves, allow ourselves to 'be', and dive into into the truth of ourselves, and find the limitless expression of love and acceptance, from which everything arises.
love Kim, xo.
In-person & Skype sessions are available for Individuals & Couples – let's walk together – with our hearts open – with space for truth to rise.
Re-Wild Your Life with An Embodied Study – A 3-Month 'In-Your Body' Rediscovery Program for Women – Travel deep within yourself. Rediscover your ALIVENESS.
This program is for women who are ready for a deep dive– willing to commit, make time, and clear space for the deeply penetrating and likely life-changing process that somatic work and embodied study bring about.
This is an opportunity to explore the most significant aspects of yourself and your history–in ways not easily available to the thinking self, yet accessible through your body's awareness and inner senses, intuitive movement, mind-body dialogue, your unique creative and spiritual expression. In this program, we will engage the two interweaving pathways that comprise any authentic journey of transformation: the ascending pathway of realizing our true nature, and the descending pathway of integrating that nature into our down-on-the-ground human embodiment and human life. We will cultivate the subtle body, which is the bridge that allows our awake nature to come down to earth, and to manifest in our lives.
www.s3p.d51.myftpupload.com / [email protected]