The Yoga of Deeper Intimacy – Embrace Your Emotional Shadow.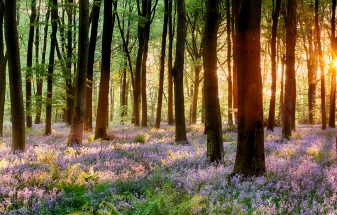 April 22, 2015
Our shadow is secretive. It consists of all the hidden feelings that we don't let others (or ourselves) know about.
It thrives in denial and in the dark.
The shadow aspect of our selves tells us to ignore our own weaknesses and project them on to others.
For example – to avoid feeling that we're not good enough, we see others around us as not good enough.
This is an unconscious defense, where we think, "I can't admit what I feel, so I'll imagine that you feel it."
When you accept and feel solid and grounded within yourself, there's no reason to label anyone else as not ok.
When under the influence of your shadow, you may feel some or all of the following – superior, arrogant, defended, jealous, paranoid and you blame others, which disguises the feeling that you are at fault and should be ashamed of yourself.
Projection is the open gate to your shadow – and undoing the shadow is a process.
We can stop projecting only when we see what we're doing, connect with the hidden feeling under the surface and make peace with that feeling.
If you are feeling angry, anxious or negative, you may be projecting – these are shadow feelings. So feeling angry is useful – however, aiming anger in the form of blame isn't. Instead of blaming, take a different path, look at yourself and what the blaming says about you.
Ask yourself – what are you really feeling right now?
Contact your hidden feelings – the minute you see that you are projecting a hidden feeling is the moment you need to contact it. Don't wait. Just before you erect your defense, you actually feel the thing that you don't want to feel.
Make peace with your feelings – once you can feel what's really there, you have a choice – you can push the feeling back down, you can blame yourself for not being a good person, you can attack the feeling, lament it or apologize for it. These choices play into the shadow's hands by reinforcing the unwanted feeling and making it even more unwanted. Until you make peace with negative feelings, they will persist. Acknowledge your feelings – and over time your unwanted feelings will start to feel less unwanted.
Once you begin to understand yourself when you are projecting, you can ask yourself:
Why do you feel that you need to defend yourself?
Practice Letting Go of Painful Feelings – You can get through what's troubling you, it won't last forever – you are so much more than your feelings, and you can learn to centre yourself.
Let Go of Self-Judgment – You keep feeling the emotions you think you deserve, yet these are often not the emotions that you want. Wrapped up the bad feelings – anger, fear, envy, hostility, victimization, self-pity and aggression, is a self-image that needs those negative emotions.
We can learn to look in the mirror and at ourselves and say – it's alright, I understand that I'm struggling.
When we become our own nurturers, we can develop the love and care for ourselves that we may not have received too much of in other aspects of our lives.
Nourish Your Emotional Body – Like the physical body, the emotional body must be properly nourished. It can grow tired when exposed to toxins and unhealthy influences. Every time you feel a negative emotion, your emotional body expresses discomfort, soreness, fatigue or pain. Pay attention to these symptoms just as you would to the physical pain and discomfort.
A vision for rebuilding the emotional body includes some of the following aspects – becoming more whole, healing old wounds, dispelling the demons of the past, expecting the best and highest for yourself, adopting realistic ideals, giving of yourself, being generous with your spirit, seeing through your fears, learning self-acceptance, and communicating with your higher self.
If you learn to understand, acknowledge and embrace your shadow, you will begin to feel fewer negative emotions, less anxiety and more wholeness.
Your life will begin to include more love, creativity, a feeling of being alive, beauty, inspiration, dreams, visions, fulfillment, sense of belonging, bliss and a sense of the divine.
You can then create more loving and intimate relationships in your life – with your friends, your partner, and your family.
You are seeking balance, rest and your authentic self. This authentic self is searching for you to acknowledge and accept all aspects of yourself, and over time, you will begin to value your own well-being over any individual experience.
Let's talk – [email protected] or 647 222-3086
Work with me – www.s3p.d51.myftpupload.com
Join an upcoming workshop or program – https://kimcochrane.ca/workshops/
The Self-Love & Soul Freedom 10-Week Program
The Yoga of Relationships Workshop – May 25, 2015 – Book your space now…