Freedom & Allowing Yourself to Be Seen.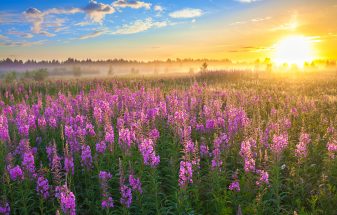 June 6, 2016
"Perhaps the biggest tragedy of our lives is that freedom is possible, yet we can pass our years trapped in the same old patterns…We may want to love other people without holding back, to feel authentic, to breathe in the beauty around us, to dance and sing. Yet each day we listen to inner voices that keep our life small."
~ Tara Brach

The work I do with others is very intimate. I so often experience the fear that most people have of being seen and being heard.
It's so interesting because to be seen and heard is the thing that we want more than anything else in the world.
To be open, vulnerable, trusting and inclusive – with yourself and others.
So many of us have experienced or do experience criticism or invalidation when we do open up and share our voice, our truth and our vulnerability with others. Instead, we learn to be silent and small – many of us feel we must be this way – it is a matter of our survival.
We get so used to keeping our inner life a secret that we become distant, even from ourselves – and suspicious of our own dreams. We believe if we share the deepest truth of ourselves that others may believe there's something wrong with us or that we'll be further alienated from others. It's often this feeling that keeps us outside of belonging.
We are more alike than different, yet we rarely get in touch with this awareness because we regularly practice excluding ourselves.
We split our deepest heartfelt true Self from the Self we share with the public. We distance ourselves from aspects of ourselves that are devalued in our families and in the wider culture at large.
Working together, we bring those aspects of your Self back into belonging.
We welcome aspects of you that have been hidden – back into your life.
Self-imposed isolation hides a longing for intimacy.
When you practice courage and allow yourself to be seen, you bring all aspects of you out of hiding and into acceptance.
May you be inspired to step forward, bring yourself into connection, and allow yourself to know that you are not alone.
Step away from your patterns, come out of hiding and tap into the truth of who you are.
love Kim, xo.
In-person & Skype sessions for individuals & couples – allow time to pause, to develop the capacity to stop hiding, to stop running away from your experience & to be with what is. You will begin to trust your natural intelligence, in your naturally wise heart, in your capacity to open to whatever arises.

Like awakening from a dream, in the moment of pausing from your daily trance recedes and acceptance becomes possible.

www.s3p.d51.myftpupload.com
[email protected]
647-222-3086