Flow into Life – Renegotiate Your Stress Response, Lessen Anxiety or Pain & Expand Your Tolerance for Feeling & Sensation.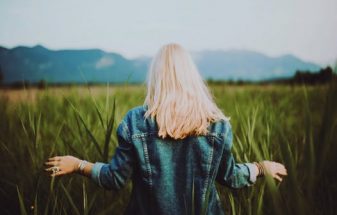 April 26, 2018
"Anything you avoid in life will come back, over and over again, until you're willing to face it—to look deeply into its true nature." ~Adyashanti
When you're struggling, it feels so disorienting, so confusing. It feels that no one else understands fully – and nothing seems quite right.
When you feel this way – orient yourself to your space and begin to notice sensations in your body. Don't turn away, but stay with what's there. Notice chronic feeling and thinking patterns – and learn to release them – along with an out of control stress response.
Don't ignore yourself – you matter.

Allow trapped stress and trauma to move through your body. Free Yourself from the inherited family trauma and stress patterns that tangle up and bring down your life.

Start living.
Over two decades ago, the Adverse Childhood Experiences (ACE) study documented the enduring wounds of early trauma and the experience- dependent nature of addictive behaviours. This study explored the neurobiology and interrelationship of complex trauma and addictive behaviours – which includes: difficulty maintaining relationships, eating disorders, and addictions to work, alcohol, drugs or substances. 
Without realizing it, we are often in a chronic stress response – when we realize it, we can go from asking ourselves – what's wrong with me? To what has happened to me and what have I done in my life to get by and survive?
When our body and mind go up and down constantly – our systems can get stuck running high or in chronic stress or shutdown, numb or frozen – and we live in survival mode, when the body pumps out to many stress chemicals. The adrenal glands produce these chemicals, which are toxic to the body – they break down and burn out the entire human system (immune system, gut, brain, heart, and nervous system) – and much of this goes unnoticed by our health professionals.
Many people think that they need is relaxation, when in fact what would help them relax naturally, is nervous system regulation. When a person's nervous system is regulated it means it will allow all other systems in the body will function with ease.
Nervous system dysregulation is unfortunately very common – and it makes us feel chronic anxiety, depression and painful sensations in our body. It happens because of trauma (shock trauma; early developmental trauma; chronic toxic stress, just to name a few) and when a person can get more regulation on board, our system can begin to do deep healing.

The possibility of being deeply and thoroughly present is available to each of us.  Yet we often fall into a life of habit and routine, our senses dulled, our sense of wonder intermittent at best.  Somatic Experiencing & Sensory Awareness offer explorations by which we can reclaim presence – alert and vitally connected with life.  
Practicing somatically with sensory awareness is a remarkably simple approach to reconnecting with the living moment. Everyday movements rather than exercises, playful explorations, quiet attentiveness rather than effort, take us to a place of renewed engagement with an ever-evolving world.  
Presence to one's own self is fundamental to a life lived fully and deeply.  Experience yourself more fully in the presence of others, as well as deepening your own sense of presence with yourself, can deepen all of your relationships in surprising ways.  Even the busy world of tasks and obligations can be renewed as we bring appropriate presence to all our encounters, even the briefest.  
Join me for exploration and renewal, and discover a more profound sense of Presence as a Way of Life. You will learn about yourself, in ways that you may never have before:
1) Understand relational patterns in your family and how these patterns effect you now. Chronic emotional struggles are rooted in our early relational patterning – how you have learned to engage or disengage with yourself and others in your life.
2) Become fluent in the 'language' of the nervous system – learn how your nervous system works and how it effects you is very important – and we take it slowly.
3) Heal your body and mind with simple practices like noticing your body and the world around you. Don't underestimate the power of pausing and noticing your body, your feelings and yourself many times in the day – even if only for a minute here and there. Chronic illness is stored up trauma that has not been released – and chronic feelings of anxiety, depression or stress are patterns that once felt fully, can slowly be released. This is how resiliency is developed.
If you're in pain, I want you to know this – you have the capacity to heal. Nobody is "broken" or beyond repair – the possibility of renewal exists so long as you're willing to accept help and explore yourself and your past with a sense of compassionate curiosity. If you want to feel less stressed and tense, and more calm, safe, alive and connected to yourself and others, I'd love to work with you to discover and heal the deeper, underlying issue unique to you and your pain.
Our minds and bodies use emotional or physical pain as a messaging system. But what happens when our suffering is too much to bear? When a traumatic event or an on-going stress causes us to lose our ability to really feel our pain and experience the full extent of our emotions?

Allow something new to come into your life.
Learn simple practices to calm overwhelm and out of control emotions – as well as how to build your capacity to be present with anxious or hypervigilant body sensations or chronic shut down responses.
The possibility for renewal exists as long as you are willing to accept help and explore your feelings and sensations with a sense of compassionate curiosity. If you want to feel less stressed and tense, and more calm, alive and connected to yourself and others, I would be pleased to work with you to discover and heal the deeper underlying issue(s) that are unique to you and your situation.
Our bodies, minds and hearts like to be in FLOW. This belief resonates with a lot of eastern medicine traditions, where it is believed that blocked energy, qi, prana, life force, leads to disease and illness. Flow and movement in all ways – physical exercise, breathe, evolution of spirit, emotional and cognitive flexibility – will develop healthy habits and more embodied well-being.
Where do you have a blockage in your life? Whether it's physical (health concerns), mental (your thoughts are fixated on something you don't like in your life), emotional (relationship concerns) – discover a new path forward.

What becomes our 'medicine' comes from claiming the gifts of our suffering and allowing our transformation to be the fuel that feeds us. I will help you illuminate what is unresolved in you and guide you to express and explore what you need to move forward to change the legacy of your life.
Take a few deep breaths and relax your whole body from head to toes. When you do – just notice – what do you feel?

During our work together, you will feel supported to uncover the conditioning, beliefs and nervous system patterns that you may have been living with your whole life – causing feelings of self-doubt, fear, overwhelm or low self-worth. Transform stored-up or stuck trauma, and expand your nervous system capacity and response.

You will discover and unravel emotional beliefs, relational and nervous system patterns that you've learned to help keep you in connection – and are now making you feel unwell or stuck. You may feel caught in repetitive loops of feeling disconnected or stuck, when you truly want to connect and share yourself with others.
Move beyond struggle – and transform your feelings, your body, your relationship with yourself and your relationship to others.
love Kim, xoxo
Join me for Heart-Centred, Embodied Immersion Sessions – Cultivating Emotional & Physical Wellness, Resilience, Embodied Well-Being, Presence, and Healing Through the Body for Individuals & Couples
Create new patterns – and experience lasting ease within your mind & body.
My work focuses on meeting emotions with open heart, restoring the feminine, honouring grief & emotional pain, healing relationships with family members, and the knowledge that suffering is optional.
I help people overcome emotional and relational pain, shut down, chronic pain, addiction, fibromyaglia, and eating disorders. This is an integrative, relational somatic approach to therapy – using Somatic Experiencing, Body-Mind Centering, Relational Psychotherapy & Inherited Family Trauma Core Language Approach, to help you let go of old unconscious patterns, rewire your nervous system and transform the way your body responds to stress.
Your emotions, illnesses or pain are not isolated, accidental or unfortunate events, they are the outcomes of lives lived in a psychological and social context – and as the body's expressions of experiences, beliefs and lifelong patterns of relating to self and to the world. Such a holistic understanding informs many aboriginal and eastern wisdom teachings – and the work that I do with my clients.
Access your deep body wisdom, flowing energy and aliveness – and cultivate resilience & emotional wellness and a new way of being in your life.
I have two new openings for clients to begin working with me in person in the Markham/Toronto area or online via Skype – beginning on May 1st – I look forward to being with you.

Get in touch if you would like to learn more and get started – [email protected]  / www.s3p.d51.myftpupload.com  
Sign up for my blog – it is about a nurturing experience of the heart – with topics including: stress, trauma, emotions, healing, relational & somatic psychotherapy, mother & father wounding, the sacred feminine, ecotherapy, and other topics that are on my mind and heart.
"Moment to moment, we experience energy, thoughts, feelings and sensations that flow through our minds and bodies. When we take time to get in touch with all facets of this flow, we actively turn away from pain and discomfort towards health and wholeness."