When Fear Stops You, Practice Happiness.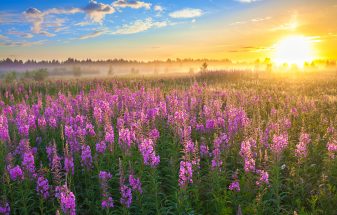 July 30, 2015
You must not confuse happiness with pleasure – they are not the same.
Where there is pleasure, at some point, there will be the absence of pleasure – which could be felt as pain.
Happiness then, is your true nature. It exists within you now – and over time and circumstances, you may forget this and begin to believe that you need to search for happiness outside of yourself.
Using this meaning of happiness, you can return to your true nature any time you want to. You just need to practice.
There's a connection between your feelings of fear and your experience of happiness.
Your feelings of fear come up and remind you that you don't feel your personal happiness – when you believe the fearful thoughts of your instinctual brain.
Sometimes, it can feel confusing to know where your happiness comes from.
Happiness seems to come and go – and you want to sustain it.
When you begin a daily happiness practice, you are reminded of the happiness that already exists within you.
It takes courage, presence and discernment to understand how your mind and thoughts may fool you.

Notice your fear patterns and how they stop you – over and over and over again.
You grasp on to and hold your fearful thoughts and believe them to be true.
Develop a habit of watching your thoughts – noticing them – and watching the patterns that arise.
You can learn to watch your mind, your fear and your thoughts, and develop a quiet, knowing presence that understands you don't have to act on what you think and feel.
Fear is sneaky, it's present when you're asking yourself – can I do this?
I thought I could do this, but I don't think I can. I want to quit, I feel too overwhelmed.
Or you say to yourself – I'm perfectly ok to stay where I am and don't need to move forward in the ways that I thought I needed to.
You may find your plans grinding to a halt and then telling yourself that you didn't really need to do what you wanted to do in the first place.
This is your FEAR. It's instinctual and it's within all of us.
The good news is, that you don't have to believe it. You can become aware of it, get close to it, listen to what it's telling us and change your response to it, with LOVE.
Practice happiness every day – by making it a priority in your life.
When you forget that your true nature is bliss – you will continue to struggle in the same ways. When you forget, don't judge yourself, just remember once again and keep going.
With practice, you can begin to identify with the self that is eternal – and allow all other thoughts to fall away.
Trust. Let go of control and let down your defenses.
Try these suggestions to practice happiness & let go of fear:
1) Live your life as an offering – open space in your heart to allow your work (no matter what it is) to take on a quality of giving to others and the money will follow. Find opportunities to GIVE.
2) Practice daily movement & breathing – yoga, dance, breath work – close your eyes – practice connecting and grounding yourself with the deepest parts of yourself, every day. Start with 5 minutes a day & notice how you feel.
3) Make a habit of being curious about your thoughts, without acting on them – just notice and breathe, before acting on anything you've noticed. Notice if your thoughts shift and change, when you don't act on them immediately.
4) Stop trying to control the outcomes in your life – soften your defenses and begin to offer yourself to your life in a new way – do what you want to do for yourself and your life, and then let go of the outcome. This takes practice, but try it slowly and notice how it feels.
5) Practice habits to calm your mind – notice that you may feel best during the spaces in between your thoughts. Slow down, breathe, take time to notice the spaces in between your thoughts and notice how that feels.
I'd love to hear how you're feeling with these practices, so please get in touch!
In peace & love,
Kim
Join me for my signature offering – this one-on-one program offers a combination of mind & body work, along with homework and movement exercises for you to practice at home – Loving Yourself Sets You Free – The Self-Love & Soul Freedom 3-Month Program.
There are 12 available spots for September, so get in touch for a free consultation call so you can learn how to clear a path to your truth, embrace your feminine energy, heal your shadow self, know you are lovable, worthy & enough, open to your gifts and set your mind & body free with yoga therapy, mindfulness & movement therapy.
Are you ready to set yourself free? Call me at 647 222-3086 or email me at [email protected].