Facing the Flames (Denied Feelings or Defensive Strategies) – Growing a Core of Resilience, Strength & Trust.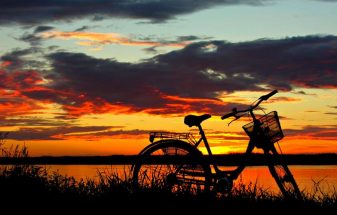 May 23, 2018
"Family struggles and dysfunction (can) roll down from generation to generation, like a fire in the woods, taking down everything in its path until one person in one generation has the courage to turn and face the flames. That person brings peace to their ancestors and spares the children that follow." ~Terry Real.
Many of us resist and avoid feeling our pain because we judge ourselves and say – what's wrong with me? I shouldn't be feeling badly, I should be living a perfect life. When we express our frustration with ourselves, we are being hostile to the very part of us that needs our kindness, gentleness and loving attention.
Over time, we've developed defenses against feeling our pain – we're protecting ourselves, and we've created an inner barrier between our vulnerable true selves and our life. We must practice feeling it all, and release our defenses so that we can be grounded in the truth of the present moment.
You may feel that you're in a perpetual state of freeze – feeling stuck, shut down or overwhelmed – and you're waiting – for permission or approval or something you don't consciously know – and feeling like you're not, and may never be, enough.
There's a soft, gentle heart that exists inside of you that you may have been ignoring for a long time – maybe always.
You may be like many of us – instead of feeling your emotional pain when it's happening, you hold it closely inside of yourself, before burying it away.  You may also take on other people's pain and make it mean something about you. You may feel so hurt or distrusting of people that you put up an invisible shield that tells other people to stay away.
This becomes a pattern, and you find yourself feeling weighed down, overwhelmed and alone – misunderstood, and still, unworthy of being seen or loved.
Many of us don't understand ourselves, our feelings and our stress response. We don't know how to change the patterns that keep us stuck in the same thoughts and body feelings – such as anxiety, depression, anger, chronic stress and pain. We often need support to help us learn to be with the feelings we experience – notice sensations in our bodies, release the emotions we chronically carry, and let go of the beliefs that we didn't realize that we are seeing ourselves through.
I'm sharing this with you because we each have the power to be present with the truth of our experience – our chronic stress response, feelings, emotions and patterns. You don't need special skills, you just need to be willing to slow your pace, be present, feel your feelings and listen to yourself with kindness.

I offer space for you to pay attention to and notice your moment-to-moment experience – with kindness. To feel your feelings, slowly and in your own time, that you may have been ignoring, so that you can create new feelings of resilience and settledness inside of your body.
This work is for anyone and everyone who feels stuck in painful emotional or physical pain patterns. Whether you're feeling sadness, heartbreak, grief, anger, anxiety, frustration or some other emotion or physical pain, this work will allow you to feel and process what's happening for you on the inside, and a way for you to be with yourself, that you can use throughout your life.
One of the more unique aspects of my practice is Somatic Experiencing™, a body-oriented approach to the healing of trauma, stress disorders and pain. It's a fascinating, body-focused therapeutic technique created by Dr. Peter Levine, and is the result of decades of study of stress physiology, ethology, biology, neuroscience, indigenous healing practices and medical biophysics – together with 45 years of successful clinical work.
You may be trying to deal with some type of crisis or trauma – something that was too much, too soon, or too fast for your nervous system to handle.
The reasons for trauma are diverse: emotional neglect, divorce, relational breakdown, surgery, illness, childhood injury, death of a loved one, a major medical diagnosis. At the very least, trauma results in a decreased ability to feel satisfaction, or emotional or physical pleasure. Its effects are surprisingly enduring.
You may now be ready to allow yourself to be supported to be with it.
We don't have to talk about what you may be struggling with, if you don't want to. For many, talking about trauma is not only painful, it adds to and reinforces the pain by making us re-experience it. Instead, through a proven path of slowly increasing tolerance for difficult bodily sensations and emotions, you'll improve at self-regulating – to bring your reactions into balance.
We will talk together, and pay attention to the thoughts in your mind and the sensations in your body and the connection between the two. 
I offer an integrative way of being with you and I'm informed by the following approaches:
Somatic Experiencing™ (SE) – to relax and settle the nervous system, attune to the body and heal trauma.
Relational Psychotherapy – to understand family patterns, your relational history, and how those patterns and relationships may be effecting you now; and to identify and change limiting thoughts, beliefs and behaviours.
Attachment Focused Therapy – to explore the felt sense of co-regulation and safety in connection with another.
Yoga Therapy & Relaxation Skills – to relax, enhance sleep and reduce stress; this can include touch work, or it doesn't have to.
Body-Mind Centering – to be with all aspects of your body and to transform fight, flight, & freeze into ease – while gaining clarity, change habits and enhance insight and intuition.
Mindfulness & Emotional Balance – to focus on the present moment, calm the mind and enhance awareness and compassion in daily life.
An integrative approach leads to both short-term understanding and long-term nervous system resilience and change. Over time, as you learn to trust your innate wisdom, you will evolve, thrive, and lead the lives you aspire to.
Somatic Experiencing (SE) reminds us that it's not the event that caused the trauma, it's the unaddressed 'overwhelm' response. Using a framework to determine where you're stuck within the fight/flight/freeze response, SE will gradually help increase your tolerance for difficult bodily sensations and suppressed emotions.
Becoming unstuck from the past
By renegotiating unhealthy reactions and patterns, you'll become better at self-regulation and more resilient. You'll no longer be stuck in the past – and experience more feelings of freedom that you are hoping for.

In our work together, you will slowly and gently face your emotional flames from time-to-time.

Imagine being guided on a path of gradually increased tolerance for difficult sensations and emotions. You'll learn to move away from old destructive reactions and patterns, and move into healthier ones.
Your body knows how to heal; you just need a skilled guide. We work together to renegotiate old emotional and physical patterns that aren't serving you well.
I combine a deep knowledge of relational therapy with a natural capacity to support you in your body sensations of feeling safe, calm and ready to explore. I also bring in new ideas based on neuroscience and the connection of mind and body.
During our time together, you will move toward:
Better self-regulation – reacting to what life serves up in a more positive way; and
Improved resiliency – stronger ability to rebound from discouragements, small to large.
It can feel restorative to spend body-focused time on what has been happening in your mind and body – and moving towards the feeling of safety, acceptance and calm – the safe space – helps you to find the courage you need to move to a new way of seeing and being.
I know this work helps to change our somatic and emotional landscape – and allows us to find the deep rest we're been searching for. We can break the cycle of anxiety, depression, chronic stress, anger or pain – because I've witnessed it many times. I look forward to holding this space for you – and for letting in the subtle or profound emotional shifts that you are hoping for into your life.
love Kim, xo
Offerings – In-person & online sessions for Individuals & Couples
– an invitation to feel present in your body, to unwind patterns of anxiety, depression, anger, hopelessness, chronic stress & pain, to cultivate trust in your moment-to-moment experience, your naturally wise heart, and your capacity to connect to yourself, those you love and the love that surrounds us.
Re-Wild Your Life with Embodied Inquiry – A 3-Month 'In-Your Body' Rediscovery Program for Women
–
Travel deep within yourself. Rediscover your body's intelligence. Come back to your body – so you can be playful and creative again.
This program is for women who are ready for a deep dive– willing to commit, make time, and clear space for the deeply penetrating and likely life-changing process that somatic work and embodied study bring about.
When we can feel ourselves, we are able to detect and understand the sensations and emotions our bodies signal to us – and we can connect with ourselves and others from a place of felt honesty and sensitivity, set better boundaries, and make clearer decisions about our interactions.
Our first meeting happens in person or online (using Zoom or Skype), and we will talk about what is bringing you in and how you are hoping our work together will help. Our first meeting is about getting to know you, discovering your energy, how you want to work together, and asking any questions you have about the process.

I have two new openings for clients now.
Get in touch to learn more about individual sessions, workshops or programs – and to set up a time to work together:  
[email protected]
Move toward a deeper connection with yourself – open a portal to the unconscious, and access obscure regions of the self where denied feelings are stored that sabotage our happiness.

"When love is the way, we actually treat each other, well, like we're actually family." ~ Reverend Michael Curry.