Exhausted, Stressed or Buried in Work? Open to Your Feminine Energy.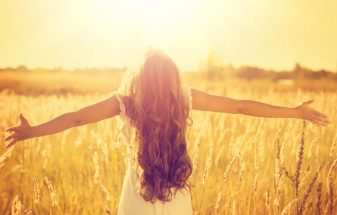 May 1, 2016
She was drowning, but no one saw her struggle.
I see you.
When you let go and move beyond struggle, you open and awaken to your feminine energy.
Struggling to feel more intimacy and closeness in your relationships?
Searching for balance – and never able to sustain it?
Running on adrenaline?
Exhausted and feeling numb?

Buried in work and the outward success that it brings you?
Shifting between feeling overwhelmed, anxious, and stressed – and that you must keep moving – and not sure how to slow down and change your path forward.
So, you just keep going.
You may find yourself searching for strategies to cope with the stress and emotional pain of what's happening in your life now, or what has happened before.
Other people may believe that you are a strong, successful person, and wouldn't know that you often feel like you're struggling inside yourself.
No one else would know, because you wouldn't feel comfortable talking about what's really troubling you.
You've spent a long time suppressing your feelings, and you wouldn't know how or where to begin to understand what you're really feeling.
So, you keep your emotions inside – and you just keep going.
You guard your emotions and don't trust others because you've been hurt in the past – you may have been hurt emotionally in a deep and lasting way – and may still be hanging on to that hurt.
You may have been feeling this way for a long time, and just don't know where to begin to unravel your feelings.
To just BE with yourself in a new way.
You feel successful in your professional life, and pour yourself into your work as often as you can, as a way to turn away or ignore your deeper emotions.
Pause. Take a breath. Slow down.
In our Western culture, the external action of masculine energy is idealized as the best way to get things done. More is better, the destination is the goal, and asserting one's will is the only way to achieve. Our patriarchal culture encourages and rewards the masculine-based values of hard work, struggle and linear progression.
Masculine energy is important and needed – and we also must awaken to our feminine energy – to find balance.
One of the main characteristics of feminine energy is the ability to slow down and be open to receive.
Often, we don't know what we truly desire, because we never taken time to slow down, and connect to this part of ourselves.
When you pause, slow down, and open your heart again – you can begin to access what has been blocking you – and new awareness will arise within you.
The time to walk a different path of truth and balance is here.
To move beyond what you're struggling with and drop into your heart – into a full, trusting surrender – and allow yourself to move through a powerful transformation.
This is a place of moving from the old ways of "playing small" and remaining hidden = personally or professionally – in some aspect of your life. Of telling the whole truth of what you're feeling, and having that be ok.
Drop into the embodiment and celebration of all of you – your sacred truth and gifts.
Into a place of freedom.
You may have a nagging feeling that you don't measure up to some unknown standard that you're not even sure of.
All the while hoping that someday you will be able to feel worthy, grounded and truly confident in your own skin.
Let it all go.
When you slow down, take time to feel and understand your emotions, and calm your mind – you will begin to trust yourself, know yourself, and feel more grounded, confident and alive.
Now is your time. Awaken to your feminine energy.
Step forward & allow yourself to be seen. Bring everything that's hidden inside of you into the light.
You are a wise soul who knows what path to take, who trusts yourself and sees the truth through the eyes of love.
Let's walk the path together.
Sessions are available in-person or by Skype – and allow you to let go, open your heart, access freedom, feel alive, and live as love in this moment. Everything you need is already within you.
Let's open the door.
love Kim, xo.
www.s3p.d51.myftpupload.com
[email protected]
It's spring & everything is coming alive.

Come alive with The Self-Love & Soul Freedom 3-Month or 6-Month Program.

This one-on-one program, draws on ancient wisdom and modern teachings to help you create real and lasting change within yourself, your relationships, your career and your life.
You will awaken your feminine energy, learn to pay attention to your deepest longings, trust yourself fully, break free of the beliefs and patterns that keep you feeling stuck, and open the door to living from the deep wisdom and truth within you.
Loving Yourself Sets You Free.
Choose Your Fully Realized Self.
Choose Love.
Get in touch to learn more about the program, and working together: [email protected]
Follow what brings you pleasure and allows your spirit to flow.
Follow what you long for and desire.
Trust yourself fully and completely.
Breathe, slow down and allow peace in every moment.
Turn towards yourself again with love and compassion.
Live fully and be completely yourself.