Embodying Emotions in the Flow – Healing the Fear Body & Being with the Inner Voice of Chronic Stress, Anxiety & Fear – Co-Regulating Touch Bodywork for Healing Nervous System & Neuromuscular Defensive Tension Patterns – Unwind and Soften Deeply Entangled Emotions, Thoughts and Beliefs.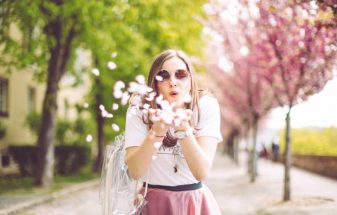 April 20, 2022
"The body is a sacred garment,

It's your first and last garment:
it is what you enter your life in and what you depart life with,
and it should be treated with honour."
~ Martha Graham
I am overflowing with gratitude for this precious life – and our ability to turn towards our bodies to sense deep feelings of  "ahh, I am here, I am welcome here, I belong here, I am home" – cultivating nervous system regulation, healing trauma patterns and a deeper sense of peace inside of ourselves.
I feel immense gratitude for the teachings I have received,  and the possibility of sharing these gifts with others.
Deep somatic wisdom can be sensed directly and simply through our vulnerable bodies. Our bones are made of the same minerals and chemicals that live in both the earth and the stars. The body of mother earth, her atmosphere and our physical bodies are never separate.

In our work together, I support you to reconnect with your own innate wisdom, life force and sacred feminine energy that is within you, to rewire early developmental trauma imprints and emerge more integrated and powerfully connected to yourself.
If you would like to move into a new felt of sense of healing in your body, mind and heart – we will go deeper, to access pain and emotional experiences where they have taken root — in our bodies.
Hidden early trauma can move us out of our bodies and prevent us from feeling and being in our bodies – sometimes for our whole lives. We can unravel the layers of emotions and patterns, to begin to re-route neural pathways and reconnect with our physical selves. This is why the somatic approach works so well.


We create a space where you have time and support to:
Recognize and understand your true needs.
Heal mother and father wounding.
Respectfully and compassionately move through layers of defensive patterning and differentiate layers that are not yours.
Reconnect with your innate essence and authentic impulses, so you can follow your inspiration and passions.
An increased capacity to be with your feelings, emotions, sensations, expanding your window of tolerance.
Reparent your younger part -learning to give to yourself what you didn't receive in your early years.

Healing means integrating your past and changing the narrative, learning to be with yourself, to be with your pain, to give yourself what you need and didn't receive. We heal layer by layer and continue to grow towards a more fulfilling life and a stronger sense of self.
My clients have found that they:
Reach out for support more often, instead of holding it all in on their own.
Can access more joy and pleasure in their day to day life.
Have practices to stop the overthinking, ruminating and worrying patterns.
Set healthy boundaries around how much they give, and to whom.
Bring more compassion & choice to their behaviour patterns.

Are more present and grounded and able to trust life more.
So many women die with their deepest potential unexplored. Many of us believe that in order to be "good" and "loved" and "not-kicked-out-of-society," that we must ignore what is true for ourselves and pay most of our attention to others.

Following what feels the truest to us can feel scary.

How do we live with it all?
One key is returning to the present moment through embodied awareness. True embodiment and authentic presence includes intimate integration of our inner and outer worlds – the experience of our fundamental consciousness with everything and all that is. We learn to attend to our sensations, feelings, thoughts and environment. We can express the full range of our emotions and share our grief until we are ready to also receive the beauty and joy also held in this day. We can learn that multiple experiences can live simultaneously.
If we turn away from the physical and social environment, with all the suffering caused by unconscious ignorance and greed – without being able to appreciate the gifts, we are also incomplete. Grounded and listening deeply to both inner and outer worlds, we celebrate life wholeheartedly, without denying our disappointment and grief.
Feeling the Fear Body
Fear also shows up as physical sensations in the body. You might notice contractions, tightness, a sense of unease.
Getting to know the physical sensations of fear is an important aspect to flowing more freely through it. If we ignore these sensations, fear will be running in the background and we won't realize it. Meet it with loving awareness, and the feelings of fear won't take a strong hold.

Slow down and bring your attention away from your mind and notice the sensations in your body. Don't do anything with them—simply notice them and allow them to be present.
Let the sensations be here as long as they want to, as they change, intensify, disappear…it doesn't matter.

Be with these sensations—don't see them as a problem to solve. The human body is built for survival, and these sensations help you pay attention to what you are experiencing, so you can protect yourself.
Meeting your sensations in a field of welcoming awareness derails the pattern of fear from overtaking you.
Somatic Wisdom Practice

Soften your grip on the world around you and notice your back against your chair, bed or couch.
Notice – are you safe in this moment?
How do you know – what do you notice in your body?
Notice the rise and fall of your emotional process – slow down, notice, allow, feel, allow support in, and feel connected to your body, your environment and everything and everyone around you.

Much of our suffering comes from our sense of self becoming entangled in the thoughts, emotions, and sensations that arise when we notice our bodies. 

We often believe our thoughts and feelings as true without question, and get lost in a negative story about ourselves or our lives.

In fact, all our thoughts and feelings are temporary. They arise and pass away. They don't define who we are. Our true nature isn't to be found in what's happening, but in the compassionate presence that relates to what's happening. In other words, we are not the contents of our noticing, we are noticing itself.
When we forget this, we can get sucked into the drama of what's happening and can't give ourselves the kindness and support we may need in each moment.

We also tighten and resist what's arising when it's unpleasant, and what we resist persists and grows stronger. When we remain aware and don't get so lost in our experience, we suffer less.
One way to disentangle our sense of self from the contents of our experience is through noticing practice. We simply notice what we are thinking, feeling, or sensing so we maintain some perspective.
When we do this, we can more easily see the temporary nature of things. We can allow them to come and go without locking them into place. When our sense of self isn't taken over by what we're experiencing, we can relate to it more compassionately.

Together, we will identify the patterns we play out that create a sense of separation—from ourselves, others, and of life. These are fear-based ways of being that include people-pleasing, withdrawal, inflating or deflating ourselves, holding grudges, and defensiveness. We can untangle the assumptions we hold about the world and learn to meet our tender emotions with loving acceptance.
We will focus on a wide variety of areas of concern that you may have:
Family of Origin Relational & Ancestral Healing – Understand the effect of your early childhood or adverse childhood experiences on your emotional & physical health now
Somatic Deep Body Healing – Reprocessing deeply held traumare within your brain and nervous system
Attachment Healing – Rewire early attachment and familial patterns – Mother & Father Wounding
Birth Trauma & Early Developmental Trauma Healing – Learn about your HPA axis, levels of cortisol and adrenaline and how these may be adversely be effecting you
Embodied Recovery – Understand your somatic narrative and cultivate resiliency as a felt sense in your body
Embodied Movement – Understand how movement, flow and sound can help you move through deeply held emotion
Become aware of how stress feels in your body
Facilitate emotional processing of deeply held or stuck emotion
Process long-held anger, grief & loss
Reduce feelings of anxiety, depression and overwhelm

Integrate gut felt sense with cognition
Work with and know your own needs and self care
Become aware of stress activation patterns
Work with communication, energy, movement, boundaries & limits
I support women to uncover the root cause of the emotional and physical symptoms that they are experiencing. Our symptoms can be indications that our bodies and lifestyles are out of balance.  With a special interest in chronic stress, chronic pain, ongoing chronic women's health concerns, including eating disorders, cycles of anxiety, overwhelm and and hormonal health – from PMS and fertility to menopause, and digestive issues.
If you find yourself repeating painful patterns in your relationships – and/or are you often feeling frustrated, overwhelmed or anxious?
Perhaps you're ready to stop avoiding, numbing, fighting, running or dissociating from the pain? I can support you to heal long-held trauma that shows up as working too much, eating disorders, addition to drugs and alcohol, chronic stress, pain and illness.
I support people to connect to their core self: This alone can begin to restore what was lost through developmental trauma and life's circumstances. We each have within us everything we need to recover from what happened to us, or what should've happened that did not.
I am deeply devoted to supporting others to remember the innate deep wisdom of their hearts as part of my journey.
Be ever so gentle with your heart.