Embody the Love That You Are.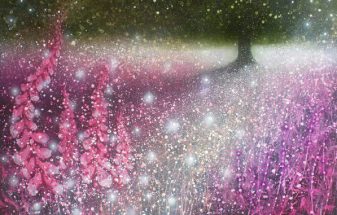 July 23, 2016
"I want to love you wildly. I don't want words, but inarticulate cries from the bottom of my most primitive being, that flow from my belly like honey. A piercing joy that leaves me empty, conquered, silenced." ~Anais Nin
There is a vast, inner landscape inside of you that deserves to be revealed. Navigating your uncharted emotions involves deep listening, compassion, understanding, movement, breath, and energy as tools.
Learning to nurture yourself frees you up to show up fully in every area of your life, owning your value and your worth. When you let go the dreams of the past, you free yourself up to the energy of now.
Detox from negative beliefs and patterns that you absorbed from your family of origin and our culture, which reinforces a feeling of 'less than'.
When you take part in your own conscious evolution, you transform your feelings of struggle to a feeling of love in an awakened, open heart.
During our work together, you will begin to:
Feel ownership to show up and be visible in your truth.
Give yourself permission to receive pleasure and good things in life.
Allow for more freedom and creativity, along with feel safe and solid in your own skin.
Give yourself permission to go for what you really want.
Go from struggle to flow and connect to a feeling of trust in yourself.
How does this sound to you?
No more holding back and playing safe – it's time to heal.
Stop the cycle of getting stuck – the feelings that you're doing 'it' wrong and trying to be perfect or good, keep us silent.
Your heart is saying to you now – please pay attention to me, don't turn away anymore.
I want to help you liberate your power, embody the love that you are and rest in your true nature.
Learning to connect to the core of your truth is the foundation of any relationship. Whether it is with yourself, your friends, your partners, your children, your colleagues, or your community – feeling safe, secure, and connected is a crucial ingredient in creating and maintaining healthy relationships.
During our sessions together, and within The Awaken Your Heart program, we will:
Inquire into what gets in the way of feeling safe, secure, and connected.
Breathe together and practice movement & mindfulness exercises that provide us with a felt-sense of being grounded and connected.
Time to share and understand your experience as you take what you are learning into your day-to-day lives.
We suffer when we have wrong perceptions of ourselves and others. Wrong perceptions are the basis of fear, anger, conflict and frustration. When we can remove wrong perceptions and bring a conscious, mindful approach to our lives, we become Fresh, Solid & Free.
Let go of feelings of numbness, aloneness and separateness – and embody the love that you are.
Your true voice is needed. This is a journey that we will take together. This is the journey of your life.
love Kim, xo.
In-person & Skype sessions for individuals & couples – allow time to pause, to be with your experience of yourself, your life and relationships. You will begin to trust your natural intelligence, in your naturally wise heart, in your capacity to open to whatever arises.

Join me for Awaken Your Heart – The Self-Love & Soul Freedom Program – with ongoing support for you – to help you access self-compassion and a sense of peace within yourself, time to access your joy and to learn to love yourself fully, deeply and completely.
May you feel relaxed in your own body, secure in your relationships and interactions, and held by the earth, itself.

www.s3p.d51.myftpupload.com
[email protected]
647-222-3086