Shake Loose Relationship Limitations.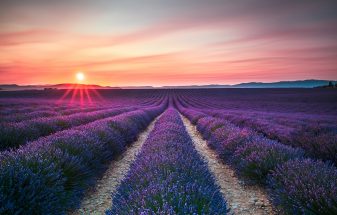 March 25, 2015
Shake loose limitations. Expand.
Is it time to come alive in your relationship? To wake up in love and gratitude every day?
We all want to deepen and strengthen our connection to each other in our love relationships.
To listen and pay attention to the whispers and longings of our hearts.
We develop our sense of personal authenticity in relationship to one another – and as we move into relationship, we come to know ourselves deeply.
Being vulnerable can become an opportunity for growth, rather than an invitation to possible danger.
Our safety lies in connectedness – and reaching out – not in separation and power.
If you have been feeling a consistent imbalance in your relationship, so that one person needs to alter their experience to fit another person's needs or demands – and that each person has to be a certain way in order to stay in connection with each other.
You may begin to feel that you can't be true to who you are – and what you feel inside – in your relationship.
And the feelings of aliveness in your relationship have begun to suffer.
If you want to shake loose the limitations in your relationship, ask yourself:
Do you distort yourself or your feelings to be loved, and if so, does that love feel real?
Is it worth it?
If that's true, who gets loved and deeply known?
Being able to say what you think, feel and need is tremendously important – and sometimes we feel silenced – like we don't have a voice and that we dare not say what we are feeling, for fear of being judged or rejected.
Together, we can be with painful situations from the past or in the present, and new healing becomes possible because you are not alone.
We will work through what is painful for you together to create a new understanding of what is possible in your relationships and within you.
Some suffering and conflict will inevitably happen in your relationships.
You can develop an increased openness in your relationships, and increase your capacity to tolerate tension and conflict, so that changes in your relationships can happen, while staying connected with each other.
We work together to understand the beliefs, habits and patterns that you've developed over the years in your relationships – how you feel you must behave while in relationship to another, and whether or not those habits and patterns are serving you now.
When you begin to know that much of how you relate to others, you learned from your family, and they learned it from their family and the generations go on and on.
The time may have come for you now, when the old ways of relating to others no longer feel good for you – and you may feel angry, resentful, numb, or stuck.
You don't have to feel this way.
We can unravel what is causing you pain in your relationship and allow new paths to be discovered.
What if you could create relationships where there is no one right way to do things?
Where you could feel easy and free?
Where you can grow and expand and be exactly who you are, with support, possibility and ease – and feel grounded in the truth and purpose of yourself.
Bring a sense of ease, calm and peace to your relationships.
Become grounded in the truth of who you are and begin to share yourself from that authentic place – free to be you and free to share yourself with others.
Let's embrace what's emerging in you – and pick up the parts of yourself that you may have left behind.
Let's begin to live into the truth of your experience and embrace all that is possible within you.
Work with me – www.s3p.d51.myftpupload.com
Let's have a conversation – [email protected] or 647 222-3086