Cultivating Embodied Resilience – Free Your Body & Move Through Defensive Body Holding Patterns.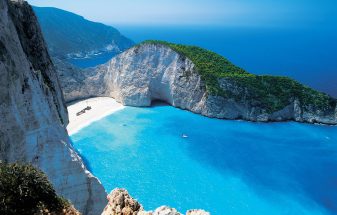 July 4, 2018
"I think that all mind patternings are expressed in movement, through the body. And that all physically moving patterns have a mind. That's what I work with."~ Bonnie Bainbridge Cohen
Slow down – tune in to your body's wisdom.
Reconnect – awaken new areas of feeling in your body.
Cultivate a strong foundation and break down barriers within yourself from which to live your fullest expression.
Cultivate embodied resilience – the ability to feel difficult feelings in your body, process these feelings and move through them – not to be pulled down into them, so that you feel stuck.
Everything is waiting for you.
You, your partner and your family members don't have to suffer with pain, anxiety, depression or relationship conflicts. These conditions don't have to be chronic – support, healing, education and co-regulation are available.
Find a place of rest inside of yourself. Release what is no longer serving you. Rise in to flowing energy, vitality, abundance and aliveness. Allow yourself to feel at home in your body.
Cultivate stable ground from which to live in the ways you would like to express yourself.
One of my offerings is Somatic Experiencing(SE), a form of therapy that emphasizes guiding your attention to interoceptive, kinesthetic, and proprioceptive experience. SE™ claims that this style of inner attention, in addition to the use of kinesthetic and interoceptive imagery, can lead to the resolution of symptoms resulting from chronic, developmental or traumatic stress. We do this by allowing you to complete thwarted, biologically based, self-protective and defensive responses, and the discharge and regulation of excess autonomic arousal.
I will help you understand your body and how it may be getting stuck in a stress response – all of which is out of your conscious awareness. This work explains the neurophysiological rationale for chronic stress and pain responses – including a theory of trauma and chronic stress as a functional dysregulation of our nervous system.
This somatic work helps to restore functionality in the nervous system, and the effectiveness of using attention to interoceptive, proprioceptive and kinesthetic sensation as a therapeutic tool.
Relating with others begins before we talk or "think." Our bodies are always giving us signals and we just need to learn how to understand what these signals are telling us.
Stress is a body and mind condition – and we work with the body and mind – what is currently happening in your life – and the latest Neuroscience which gets to unconscious, pre-cognitive "programming."
Lasting shifts happen when we allow ourselves to feel supported.
What does that mean for you?

Do you allow yourself to follow your instincts and impulses – to reach out for support when you need it?
Through a combination of relational understanding, mindful awareness, body sensation awareness, movement re-patterning, accountability, and skillful intervention.
I welcome you with embodied presence for one-on-one Relational Somatic Therapy sessions.
Allow yourself to feel supported, at ease, in the flow of your life and free to be who you are in this moment. 
Free Your Body.  Express Your Heart.  Clear Your Mind.
Welcome. I look forward to being with you.
love Kim, xoxo
Offerings – In-person & online sessions for Individuals & Couples
– an invitation to feel present in your body, to unwind patterns of anxiety, depression, anger, hopelessness, chronic stress & pain, to cultivate trust in your moment-to-moment experience, your naturally wise heart, and your capacity to connect to yourself, those you love and the love that surrounds us.
When we can feel ourselves, we are able to detect and understand the sensations and emotions our bodies signal to us – and we can connect with ourselves and others from a place of felt honesty and sensitivity, set better boundaries, and make clearer decisions about our interactions.
Our first meeting happens in person or online (using Zoom or Skype), and we will talk about what is bringing you in and how you are hoping our work together will help. Our first meeting is about getting to know you, discovering your energy, how you want to work together, and asking any questions you have about the process.

I have 2 new openings for clients now – working online – beginning in July & August. I have a wait list for in-person sessions booking on September 4th and after.
Get in touch to learn more about individual sessions, workshops or programs – and to set up a time to work together:  
[email protected]
New Offering:

6-Month Online Mentorship Program – Move Beyond Fear-Based Conditioned Patterns – Live with Pleasure & Wild Abandon.
When you find yourself caught in conditioned patterns – running on fear-based automatic programming—feeling anxious & overwhelmed – you're not available to love, or get in touch with the deepest, most authentic and truthful parts of yourself.
I'm blending my 20+ years of expertise & wisdom to help YOU accelerate momentum on your journey of healing, move beyond conditioned, fear-based patterns, uncover and bring your specific gifts into the world, rewrite your restrictive beliefs, get into your body, let go of perfection, and what others want for you, forge a new future for yourself – beyond your family patterns – and learn to live with pleasure and recognize the power of your own presence.
The journey involves meeting monthly on Skype as well as homework assignments and check-in emails to facilitate your specific journey. I'll guide you in discovering your own medicine and gifts, and support you in using that as your foundation to manifest what only YOU can bring into being.
Here are some clues for us to notice when fear is in charge:
You feel separate from others and your own experience.

You feel don't feel grounded, feel disconnected from your body, feel that you are falling short in some way in your life & haven't been paying attention to your heart or your dreams.

Your nervous mind is preoccupied by keeping you safe in a world that feels confusing and out of control.

With your body in knots, you compulsively try to figure out how to get what you want, feel better and make everything okay.

You find yourself feeling chronically stuck – unable to move or do what your heart is calling you to do – worried about what your parents, significant other or friends have to say about ​​​​​​​the changes you would like to make in your life.

Get in touch to learn more about this program & get started this summer – [email protected]
With our willingness to turn toward our suffering, we slowly acknowledge, integrate, and accept the truth of our challenges and losses. In so doing, we open our hearts and experience deep connection to the most precious parts of our lives.
I look forward to walking this path with you.
www.s3p.d51.myftpupload.com
Creating Well-Being Through Nervous System Regulation.
Nurturing Connection, Restoration & Building Resilience.
Easing the Body ~ Calming the Mind ~ Opening the Heart.
Somatic Experiencing ~ Somatic Practices ~ Breathwork ~ Movement.