Avoidance, Addiction & Awakening – What Emotions Are Your Distractions Trying to Hide?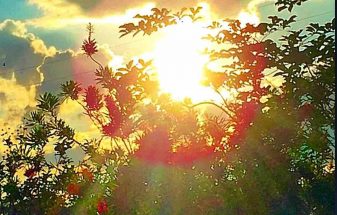 January 6, 2015
Many of us didn't learn how to find our centre.

To stand grounded, rooted even, in the centre of ourselves.
When we don't learn how to rest in the centre of ourselves as children, and we face difficult, emotionally painful situations in our lives, we may feel as though we're falling apart. That we have nothing to hold on to.
We haven't yet learned to find peace in the centre of ourselves.
Many of us learned to press on, no matter how we feel – even if we're feeling a lot of emotional pain – and we find a way to get by amidst the painful feelings.
We find a way to cope – NOT flourish, not soar, not enjoy or embrace – just to cope, whenever we experience difficult feelings and emotions.
Whether it's the avoidance or distraction from something difficult, or an addiction to a substance that distances you from what is difficult in your life.
Whatever you feel – you're on the run.
Not physically – you're emotionally on the run – and you just can't be with your difficult feelings.
You just can't be with YOURSELF.
It doesn't have to be this way.
You've found a way to live beyond your emotions, in spite of your thoughts, and out of your body.
You're doing everything you can to comfort yourself, and you cling to any form of relief that you can in the process.
Avoidance, distraction, and addictive behaviours are so common, because emotional imbalance has become very common in our day-to-day lives.
As you may know, it doesn't feel good.
You keep going anyway, right?
There's a way back to the centre of yourself. To find your true self at the centre of who you truly are.
You just need to find your way back there.
How does that sound?
We use distractions to manage our work lives, our relationships, our thought processes and our emotions.
We distract ourselves from our goals and dreams, from our loves and hopes, from our troubles and from our deepest selves.
Without realizing it, we distract ourselves from moving towards wholeness – we block our growth – mostly because we haven't learned that wholeness is very real, attainable and important to our well-being.
We don't need to ignore ourselves any longer.
Try this: In an effort to understand yourself more fully – right before you distract yourself (with work, TV, computer, relationships etc.), or take an addictive substance – notice the emotion that's trying to come into consciousness – not a thought, not a vision or a physical sensation, but an emotion.
What are you feeling?
What is the emotion that you are blocking out?
Feel it.
Really experience the feeling.
It's usually not so much the feeling that we're aware of, it's our thought about the feeling that comes into consciousness, and moves us into distractions.
It's the emotions we feel – that we don't want to feel – that come up – that move us into our distracted behaviours.
You need to know what emotions you're feeling, how you're distracting yourself and why you're doing it.
What are your distracted behaviours?
What do you do to keep yourself from feeling?
Maybe you get home from work, and you automatically reach for a drink of alcohol, even when you know it makes you feel sluggish and tired each morning, or you go for a run, even when you're exhausted and bone tired, and you keep doing it anyway, even though you don't enjoy how it makes you feel.
These are avoidance behaviours that keep you from feeling.
Let's bring empathy, compassion and real understanding to your distracted and addictive behaviours, and understand that something doesn't feel quite right inside of us.
If we can understand the relief that each practice of distraction, avoidance or addiction brings to us, then we can understand why we gravitate towards each one.
We're trying to make what is unconscious in us, conscious. To bring what is lurking in the shadows of our psyche to the surface, into the light.
When we do, and we bring empathy and compassion to the process, something new begins to emerge.
A calm, peaceful sense of yourself that is centred and grounded. A way of being in the world that may be completely new to you, but that feels very fulfilling and rewarding.
You may realize that you want to begin to understand your feelings – and stop keeping it to yourself and going it alone with distractions, addictions and avoidance.
Try the process for yourself and if you need a partner, let me know, I would love to support you and watch you become grounded and centred – get into the flow your life and into the truth of who you really are.
s3p.d51.myftpupload.com
[email protected]
647 222-3086