Creating Space for Fresh Starts & New Commitments.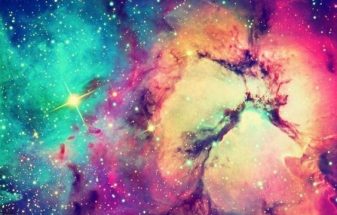 September 9, 2015
Are you willing?
To make a fresh start – a new commitment to turn towards yourself and your emotional needs.
To allow yourself to be supported – not to fix or change.
To sort through, to understand.
To create space, reconnect and commit to what fulfills YOU.

We are very responsible – for our kids, jobs, relationships, and everything that keeps our lives running smoothly.
In the midst of this adult responsibility – many of us feel that we don't have time to commit to ourselves, and our emotional lives.
To take time to know and understand ourselves more fully as individuals and in our relationships – to commit ourselves to understanding our emotions – happiness, sadness, anger, anxiety, nervousness, and everything in between.
Many years ago, I realized that I did not feel fulfilled in some aspects of my life – and instead of turning away from what I was struggling with, I decided to become curious and to pay attention.
Over time, I decided to make a commitment to being responsible for my emotional state of affairs.
It is not and was not anyone else's responsibility to make me happy – and I wanted to understand myself more fully – commit to that understanding and act on what I learned to create a happier, more consistent, calmer and more fulfilled life.
When I took the time to actually commit to my own growth and understanding – and made this an ongoing regular practice – my life began to change for the better.
I began to look forward to time spent in mindful, personal reflection, embodied mindfulness, and in understanding myself more deeply and completely.
This commitment to my own growth and understanding did not mean that I didn't care about other people or other responsibilities in my life – instead, I added something new to my life, and shifted my focus – I made a commitment to being responsible for my own happiness and fulfillment, rather than believing that someone or something else should be making me happy.
This shift in personal understanding can happen for you too.
I continue this journey towards understanding myself more fully, while supporting and being committed to many others along their paths.
Last week, I was at Hurtling Towards Wholeness with Alanis Morissette, Andrea Juhan, Ann Randolph, and Justin Hilton at Esalen Institute in California – and I will share more about what I gained from this workshop in the upcoming weeks.
It's September, school has started, and it may be time to pay attention to yourself again – maybe for the first time in a long time – maybe for the first time ever.
The time is now to take time for yourself and take responsibility for your own happiness and fulfillment.
Let's create a Fresh Start & New Commitment together – face-to-face, via Skype or in a workshop.
Your time is NOW:
The Self-Love & Soul Freedom – 3-Month Program
One-on-One sessions – Individuals & Couples
Embodied Mindfulness Sessions
Workshops – Moving Through Anxiety (October 5th), Write Your Own Story – Meditation and Writing from the Heart (November 2nd), and Moving Beyond Conflict in Your Relationships (November 9th).
www.s3p.d51.myftpupload.com
Wishing you love & joy this fall,
Kim
[email protected] OR 647 222-3086