Being True to Yourself in Your Relationship.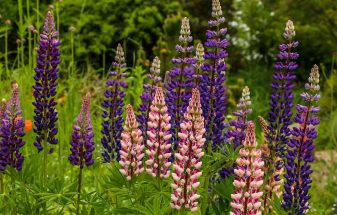 August 28, 2016
I am wrong. I am unlovable. I am all alone.
When we struggle in our relationships, we feel lost, disconnected, and unworthy of the very love that we were hoping to find in our relationships in the first place.
As long as you believe the illusion that you are separate from life – and because you fear separation – you feel you must always be in control in your relationships – you feel cutoff from the depth of presence, intelligence and wisdom that is always within you.

Asking for help, reaching out and receiving it, is one way to demonstrate how connected you always are to all that surrounds you.
How can you access your own internal wisdom when you are struggling in your relationship, upset or sad?
Give yourself some space – to be, to breathe, to feel.
This sounds so easy, but our instincts often don't point us in this direction. We're always on the go.
Try also doing this with your partner – say to each other – we haven't been able to solve our conflicts in the past the way we've always done it, why don't we try something new?
Learn to be present with each other – sit across from each other, look in each others' eyes, and notice what arises in the silent space between you.
Share what arises.
When we struggle in our relationships and have conflicts of any kind, we either lash out, try to resolve what's troubling us in some way or withdraw from the situation for a while.
Often, our pattern of trying to resolve our concerns in our relationships, doesn't actually allow us to resolve them. Our conflicts can fester between us and difficulties bubble up to the surface more quickly and more often between us.
Ultimately though, when you don't resolve relationship troubles, your relationship begins to erode over time, and can lose feelings of aliveness – the spark and sparkle that you originally experienced between the two of you begins to dwindle and things become more and more silent between you.
Sometimes, you may feel shut down and unable to understand your feelings in the moment, as well as be able to speak up to your partner about what's really troubling you.
At any given moment, know that the only person you can empower in your relationship is yourself.
Be curious. Begin a new pattern, from the inside out.
Slow things down.
Begin to notice the behaviors that hold you back from getting closer to your partner.
Take actions that are loving and respectful, from a place of curiosity.
Ask questions first, instead of lashing out.
Ask yourself:
Am I entitled to be who I really am in my relationship?

If I can't be myself in my relationship, who am I being? Why?
How does it feel when I pretend to be someone I'm not?

Let go of the old struggles in your relationship – while learning, understanding and practicing new ways of being with yourself and within your relationship.
Learn to fully inhabit yourself and get in touch with what wants to be expressed in your relationship – creating greater aliveness, a deeper connection to your life force energy, and an opportunity to live from that place.
Ask yourself – and share your answer with your partner:
How are you contributing to the conflict or emotional pain in your relationship?
Let's remember the love that brought you together at the beginning and learn the patterns and unconscious places where both of you are getting stuck.
What's outside of your conscious awareness is running in the background of your relationship.
Lashing out, blaming, hiding out – these are actions and patterns to be curious about and understand more fully.
Together, we will be curious and slow down the pace of your relationship – so you can move beyond blame, confusion, and wounding.
Being true to yourself means creating a quiet space together – within each of you – to tap into what is outside of your conscious awareness, so you can deeply transform your relationship.
love Kim, xo.
www.s3p.d51.myftpupload.com
[email protected]
647-222-3086
Are you ready to be truly present for yourself and in your relationship?
Allow yourself to be fully seen & deeply heard by a compassionate guide.
In-person & Skype sessions are available for individuals & couples – a space to be with your experience of yourself, your life and relationships. Cultivate trust in your natural intelligence, in your naturally wise heart, in your capacity to be with what arises.

Join me for Awaken Your Heart – The Self-Love & Soul Freedom Program – a 3-month or 6-month journey into a deeper connection with yourself – all parts of you – time to step more fully into the truth of who you are – your innate self-compassion and a sense of 'home' within yourself, and to cultivate love for yourself – fully, deeply and completely.