Befriend Your Body from the Inside Out – Transform Your Deep Relationship with Eating Behaviours, Addictive Patterns, Stuck Emotions & Body Image.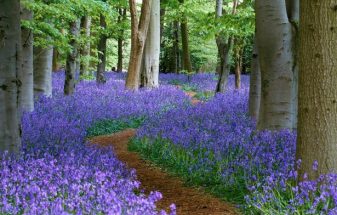 July 9, 2019
"May we raise the bar for how we live our lives. May we ridiculously increase the amount of peace, play, creativity, beauty, love, and joy in everything we do. May we all sip from the wisdom of our suffering. And awaken with the courage to share our stories that can heal our inner and outer worlds." ~ Tanya Markul
Together, we will work deeply – getting in touch with what's happening on the inside of your body – at the roots – a somatic approach to embodiment and feeling more alive – working through emotional and physical pain, chronic overwhelm, chronic stress response, chronic symptoms and illness, eating disorders, anxiety and fear.

Your body isn't the problem, it's the solution – and holds the information we need to heal.

Working from the inside out – the embodied recovery process works with your attachment patterns, sensory processing, incomplete defensive and orienting responses, and hidden trauma – while practicing letting go of the judgement and shame that you may have internalized towards yourself about these behaviours.
We live in a body-phobic world – even within the health care or mental health system. We often have an internal adversarial relationship with our bodies and this needs to shift – from the inside out. There is a real fear of paying attention to our body and noticing what we find there. When we can turn towards our fear, and learn to notice and pay attention to the body in some very specific ways, we can heal the pain and chronic suffering we feel in our bodies and in our lives.

If the body is the answer, we need to get to the roots of the disruption that comes up for us about feeling grounded, connected, balanced and alive.

Our bodies are always giving us messages – telling us to do things – and we automatically follow, without always being aware that this is happening.

Why do we turn towards our body and notice our experience?
To restore our bodies' natural ability to feel and experience the fullness of sensation – which becomes numbed in the course of life – we notice our bodies' as a way to re-awaken this sensitivity and restore our ability to feel alive.
When we feel overwhelmed by what has happened in the past or what is happening now, we begin by tapping in to the unspoken voice of our bodies: one that doesn't use words to create experiences that contradict those of fear and helplessness. Beyond your story, we will explore and identify where, in your body, you feel those difficult emotions (or conflicts), and what they feel like physically.
You can begin to feel your body from the inside – slowly and in your own time. Getting in touch with and feeling what has been causing anxiety or overwhelm for you is the first step towards healing. You will get in touch with your nervous system, your digestive system, your skin, your organs – your whole body.
As this exploration begins, I will help you become not only aware of your feelings, but also become curious about the physical sensations that underlie them. You will get in touch with your postures, facial expressions, stiffness, colour changes, breathing and micromovements. My experience is that chronic negative emotions often don't change until the underlying sensation patterns change. And this can only happen through enhanced body awareness.
In Somatic Experiencing (SE), we explore using open-ended questions that help you focus on your immediate bodily experience. For example, we might explore your heartbeat – as you notice it, I will ask you to let me know if this increases, decreases, or remains the same, or if something else happens. I want to encourage your curiosity about what's going on in your body.
In trauma, our bodies are continually replaying things that have happened to them years and even decades before. It's as if time has gotten stuck inside of them. The purpose of open-ended questions and body sensing is to help bring time forward, into the present, so you will feel rooted in your immediate bodily experience, bringing you fully and vitally in to the present.
Many of us are searching for some essential feeling of vitality and energy that may feel lost in our lives now. We want to feel more alive, but feeling more alive also feels unusual to many of us. As each person becomes more familiar with the world of enlivening sensations and the images that live inside of them, they learn to experience a living, "knowing" body as a friend.

Learning how to tune into the subtle shifts that are going on inside us – at all times – can open us to the experience of wholeness and our true self.
Together, we will be curious and wonder about:
What's missing in my nervous system that will allow it to feel more regulated?
Can I allow myself to create space and a felt sense of what's happening inside myself to give myself some clues?
How and when do I breathe?
How do I sense my nervous system being regulated and dysregulated?

When defensive body-focused responses have not been completed – that support nervous system regulation – we need to get to the roots of what's happening in your body and find what actions need to be completed. When your body is able to effectively complete actions of defense – it will shift and begin to regulate differently from the inside out.

You will begin to understand your symptoms – more fully and deeply, and get in touch with how your nervous system can support your activities in new ways. You will begin to learn when you are living outside of your window of tolerance, and what eating behaviours or addictive patterns you do to feel more regulated. This is called our faux window of tolerance – an illusion of nervous system regulation – we will demystify your relationship with eating behaviours, addictive substances and how your defensive accommodations are affecting you.
You will learn about how your nervous system physiology – sympathetic and parasympathetic nervous system(s) and your window of tolerance – effect longstanding stomach troubles and digestion – rooted in past, unknown or hidden trauma – and how eating disordered behaviour and addictive behaviours are related to deficits in our attachment system. Eating disordered behaviour and addiction are ways of managing a small window of tolerance.
Learn to translate the deep messages from your body – embody yourself and be present with yourself. Cultivate safety and trust in our relationship to ourselves and to others.
From our first meeting, we will listen deeply together and begin to build deep somatic scaffolding within your nervous system and your organism as a whole.

We will take time to understand your capacity for attachment and digestion is neurologically locally linked – along with your ability to co-regulate within your nervous system.

Eating disordered behaviour is organized in a fear response – we want to slow down and help your system learn to stop running on a fear setting. You will begin to notice your own fear response – and not to be afraid of it – rather, to feel it as a signal to pay attention to what you're experiencing (emotions, sensations, feelings, meaning, images, behaviour) – and change your behaviour if you would like to.

You will learn to unwind your fear response – and reach out for support – co-regulation nervous system support – when you need it.

We will ask the deeper questions:
What are you really hungry for?
What do you really want?

All the while, slowing yourself down to be in your body in this moment. Building the experience of compassionate care for your body and helping you feel good in the body you have.
This is deep work to transform hidden trauma held in your body – effecting your relationships with people, eating, your body and substances. Becoming curious about your perception of what is healthy and unhealthy, and what your body is expressing – we will focus on embodiment and creating somatic scaffolding within you – rather than focusing on food or substances.

Through Somatic Experiencing (SE), embodied practice, trauma touch work, breathing and movement – you will begin to communicate with and through your body – creating awareness within your physical container. Becoming aware of the world from the internal part of us, through our body – transforms feelings, thoughts and behaviours.

Cultivate and deepen your relationship with yourself and your inner world, reflected in your relationship with eating, food, substances and people, directly.

Learn and practice allowing in support from your couch, chair and bed – and to yield to the support that is available to you now. With somatic, body-focused attention and practice – your nervous system can learn to do what it didn't get a chance to do in the first 3 years of your life.

We will explore a range of somatic (body-centred) processes:

1) Understanding your sensory system
2) Developing a somatic platform in your nervous system – also called somatic scaffolding
3) Understand your attachment style and co-regulation patterns
4) Understand your defensive patterns and orienting system
There is a state in which you are fully alive, authentic, and spontaneous. You are open to all of your feelings, connected to your strength and your truth. You are not afraid to know anything about yourself or about others. You seek out and value the diverse perspectives we all bring. Here you can meet life in all its possibilities.
In this state you are a force of nature, a presence that helps life's greatest potential to emerge. This is feeling fully alive.
When we can be present with ourselves, not from a defended place but from a deeply healed and whole place, we can live the life we long for and be in the world in ways that feel better for us. To be able to stay with ourselves, we must experience all that we are – our pleasure and our pain, our love and our rage – all the messy contradictions that make us human.
This work creates a container where the frozen or overwhelming feelings that keep us from living fully can come into the light and be transformed. You will unfold through a powerful individual process.
Experience the goodness and essence that lives beyond your most destructive patterns and expand your ability to meet the complex and multi-faceted world in ways that benefit you and others in your life.
Come back to life – feel refreshed, expanded and fully expressive of all of your gifts.
Our body-focused somatic work will help you:
Soften your stress response and allow more ease in your life
Change your relationship to eating, substances and people
Learn to trust yourself and your body
Feel more comfortable in your skin
Amplify your pleasure and integrate your shadow
Allow emotional energy to move and flow
Release old patterns, build resilience, courage and compassion
You can transform your relationship to eating, addictive behaviours, your body, and your relationship to the sensory experience of yourself – at the roots – for a lifetime of lasting change. Let's start now.
I look forward to being with you.
with love from my heart, Kim xoxoxo
[email protected] / www.s3p.d51.myftpupload.com
Deep healing at the level of the nervous system enables you to explore and expand your inner landscape where self – confidence and inner agency reside. When you heal your nervous system, you can more readily access deeper ways of knowing and being that include intuition, imagination, sensuality, and the subtle body of emotions. Get in touch to learn more about working with me – [email protected]
NEW Offering – Cultivate Your Somatic Aliveness – a 3-Month Online Program – access deeply held emotional, physical and relational concerns and focus deeply on you during this program. Starting with a one-hour introductory session, then a 1.5 hour family systems trauma session – to access and heal the roots of inherited family trauma that you are carrying with you and how it affects your health, relationships and work in the present day – then an additional 6 online sessions to help you access deeply held body holding patterns, somatic trauma and emotional patterns and integrating unconscious blocks to help you access your internal, somatic freedom. A total of 6 one-hour sessions, on Skype or Zoom, one 1.5 hour family trauma healing session, and homework to help access internal transformation from anxiety, depression, panic, trauma, stress, eating disorders, relational struggles, chronic illness or health concerns – get in touch to learn more – [email protected]
Other Offerings – Family Systems Imprint – 90-minute Session – an in-person or virtual online Zoom session – an opportunity to get to the roots of intergenerational trauma patterns & begin a path towards relational & relationship healing. Uncover your family dynamics and trauma history – this is an opportunity to strengthen your internal relationship with your mother, father and extended family – in ways that contribute to healing – get in touch to schedule an online or in-person session – [email protected] / www.s3p.d51.myftpupload.com

Sessions for Individuals & Couples – an invitation for you – to feel present in your body, to unwind patterns of anxiety, depression, anger, hopelessness, chronic stress & pain, trauma, regulate your nervous system, to cultivate trust in your moment-to-moment experience, your naturally wise heart, and your capacity to connect to yourself, those you love and the love that surrounds us.
Somatic Body Learning & Practice and Somatic Experiencing Trauma Touch sessions are available for you now. Waking you up to the innate wisdom of your body, healing inherited trauma patterns, feeling yourself below the level of thought, and accessing your full beingness in flowing, fluid motion.

Get in touch to learn more about Family Systems Imprint Sessions & Individual Body-Focused Therapy Sessions, and Trauma Touch Work in The Somatic Sanctuary – The Anxiety, Stress & Trauma Restorative Clinic – in-person, online or a mix of the two – and to set up a time to work together: [email protected]
The Anxiety, Stress & Trauma Restorative Clinic:
Creating Well-Being Through Nervous System Regulation.
Heal Relational Trauma – Break the Cycle of Inherited Family Trauma.
Nurturing Connection, Restoration & Building Resilience.
Easing the Body ~ Calming the Mind ~ Opening the Heart.
Somatic Experiencing ~ Somatic Practices ~ Trauma Touch ~ Movement.

Virtual, online sessions are available for those who travel regularly, have a busy schedule, live far away from the office, or prefer to work from your own home – [email protected]
Working together enables everyone who is willing to do the work an opportunity to decrease feelings of anxiety, pain, depression, chronic stress, pain or illness – as well decrease the chatter in the mind, and ground your mind and body with the depth of the intelligence found in the body. Experience lasting somatic transformation and feelings of calm, peace and wholeness – within your own body and within your relationships."
www.s3p.d51.myftpupload.com / [email protected]