Access Your Vital, Creative, Flowing Life Energy.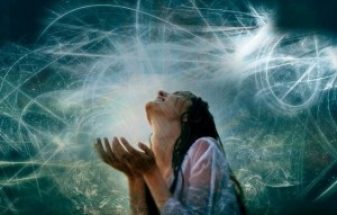 September 28, 2016
Your life energy flow is the vehicle for the creative process of your life. It is through the flow of your life energy that you create all of your life situations, relationships, events, and experiences.
How does your life energy flow through you?
Within the energy field of your body, you feel all physical sensations, painful and pleasurable. There are direct correlates between energy flow and what you feel in all areas of your body.
The more you connect with you body, take care of it, notice how it feels, exercise, breathe deeply, stretch and move, the stronger and more robust your energy flow will be.
Notice the pleasures that your body offers you – pleasures of feeling your body, the feelings of vitality, physical activity, physical contact, sex, and sleeping. It includes the pleasures of tasting, smelling, listening and seeing. The more you connect to your body, the more it will be charged and healthy.
If you allow feelings about yourself to flow, whether they be negative or positive, your body will  feel more balanced. As negative energies are felt, they are released and transformed. If you stop yourself from feeling your feelings about yourself, you stop the energy that corresponds to those emotions and your energies get stuck in your body.
You may notice the feeling of stagnant energy in some parts of your body right now. Most of us do not allow all of our feelings about ourselves to flow, and this can contribute to feelings of heaviness, numbness, depression or stagnation.
When you enjoy a good emotional relationship with yourself – you have good feelings about yourself, you like being with yourself and feel comfortable with yourself.
When you are holding down, or suppressing negative feelings about yourself – you feel depressed or unable to shake difficult or darker feelings about yourself.
When our mental energy field feels balanced healthy, our rational and intuitive mind works together in harmony, and we experience clarity and balance. When our thoughts are negative and habitual, these thoughts sometimes feel logical to us. It can feel normal to us to maintain negative thought patterns – you become used to maligning yourself to yourself, and to malign others behind their back.
We don't always have access to an appropriate model, and to know how to express your negative emotions within ourselves or towards others. We suppress those negative feelings, and they tend to fester and stew within us.
Have you ever noticed that when you interact with some people, you feel good, and you bask in their energy? If you have strong, healthy energy flowing through you, you usually have more, and stronger relationships with others – with love and a connection to your heart being an important focus of your life.
If you don't feel as good in relationships with others, you may feel as though your energy is suppressed or depressed in some way, without really understanding why this might be. You may feel that relationships are more trouble than they are worth, or feel that you get overwhelmed in relationships and feel unsure about how to respond to others who you hope to trust and get closer to.
When you allow yourself to be in your body, to really feel what's going on for you, and allow your feelings to flow, you get in touch with the physical, emotional, mental and spiritual aspects of yourself. You begin to understand the truth of your experience, and the feelings that you have suppressed. Your creative, life energies begin to flow more freely, and new understanding of your creative experience of life shifts.
Connect with your creative, life energy flow.
You are invited on a life journey:
An Invitation to Go Within – A 3-Month, Embodied 'In-Your-Body' Study Program – This program is for the woman is ready for a deep dive – to access your inner, creative energy, and to rediscover yourself after personal loss, a break-up or emotional or physical struggle – for those who are willing to commit, make time, and clear space for the deeply penetrating process that somatic work and embodied study bring about. This work offers an in-the-body, approach to life and embodiment.
In this one-on-one, 12-week program, you will be supported in entering the most charged themes of your life through the visceral and creative language of your body and your sensory awareness. This is an opportunity to explore the most significant aspects of yourself and your history–in the present time, and in ways not easily available to the thinking mind, yet accessible by your body's awareness and inner senses, your intuitive movement, mind-body dialogue, your unique creative and spiritual expression. You will be guided to a space where "mind and body instincts connect', where bridging the seen and the unseen becomes available, where focused self-study and self-expression meet and create change. You will receive a strongly held container for your own personal exploration and discovery, along with in-depth guidance for what is available to you to arise.
If this sounds like a fit for you, get in touch, and we will talk about the possibilities.
With love…. Kim, xoxo
[email protected]
647 222-3086
www.s3p.d51.myftpupload.com