Healing the Mother Wound – Ongoing Group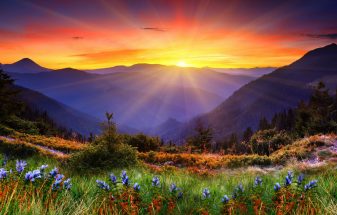 Monday, September 16th
7:00 pm to 9:00 pm
Markham
6633 Highway #7- Suite #012
Canada
You long to be seen, understood & free. You have important desires & needs. Let's pay attention now.

I want you to take a moment and think about the kind of relationship you had with your mother.
What did it look like? How did it feel? Do your thoughts drift to the good times, or do they dwell on the bad times?
Our mothers were pivotal players in our development as children and they formed the foundation of our emotional and psychological growth. To this very day our mothers continue to influence us both through our deeply ingrained perceptions of life and through our feelings towards ourselves and other people.
But although our mothers may have tried their very best to nurture us, our relationships with them may have been laced with undercurrents of shame, guilt and obligation. In fact, we may continue to carry unresolved grief, fear, disappointment and resentment towards our mothers long into our adult lives. This deep pain is usually the result of unhealed wounds that are passed on from generation to generation.
If you possess the Mother Wound it is vital that you learn how to treat, repair and reconcile those broken parts within you that still yearn for your mother's love. Healing the Mother Wound within you has the potential to transform your life and improve your relationships tenfold. And today we'll explore how to do that.
Deep within you is a primal memory of women, coming together.
To listen, encourage and share stories.
To tend and honor wisdom.
And most of all, to support and stand by each other.
It can be hard to find that kind of support these days.
Nowadays, instead of sitting face-to-face with others in a women's group, you might be hanging out on Facebook or Instagram.
And instead of sinking into meaningful phone conversations, you might be speaking in short bursts of text.
Still, the yearning to connect doesn't go away.
You feel it in your bones, the yearning to tend your deepest wisdom in the company of women. And you understand this: the feelings of belonging you get from scrolling and clicking don't make up for the real thing.
There's something more, too, something essential that you can't quite name or put your finger on. It's elusive, but it's there: an elemental desire to collect the missing pieces and move towards wholeness.
You know it's time to discover (or rediscover) what it's like to take this journey with others, to truly belong within a women's group.
This group allows you to cultivate a community - and realize that deep connections with women are possible.
This is a time to talk about what's been hidden in you.
Healing the Mother Wound group offers real support, connection and time to nurture your life and yourself.
You will move away from the distractions and chatter of daily life and move towards the feelings, behaviors, experiences and practices that matter most to you.
This group is for you if:

You resonate with the idea of Healing the Mother Wound - and want to learn how it shows up for you in your life
You long to stop and nurture the parts of your life and yourself that need tending
You crave deep, ongoing connection with a small group of women (6 maximum)
You're seeking a safe community where you can open up and be real
You know it's time to pay attention to and nurture yourself and apply this wisdom to your life
Healing the Mother Wound group details:
Meeting monthly on Mondays - 7pm to 9pm in my cozy Markham office
Investment: $299 for 6 meetings - paid on or before the first meeting
2019/2020 Meeting Dates: September 16, October 7, November 25, January 20, February 24, March 23
Additional Support: I'll share various materials with the group as we go along, all intended to inspire and encourage you about this topic.

This is time to learn about what the Mother Wound is, how it affects your life, work, health and relationships- your relationship with yourself and your romantic relationships and friendships. You will how to nurture yourself in a deep way and turn towards what has been neglected in you. You may have neglected your passions and joy for so long that you've forgotten what makes you happy.

Be prepared to expand, learn and bloom.
Let's just be and share together.
You will share and learn as much or as little as you would like to - and learn to nurture and pay attention to what you are longing for in yourself.

What parts of your life and yourself need tending and nurturing?
Whatever they are, they're welcome here, and you're invited to show up exactly as you are. Nothing to fix. No one to become, except more of your real self. Be free to be you...all of you.
You'll be encouraged to claim your innate wisdom, partnering with it and letting it nurture and guide you. But there are absolutely no expectations that you reach a certain outcome.
And when you do this within a group of kindred spirits, you boost your self-belief and resilience for the road ahead. On the inside, you'll feel more supported, connected, peaceful and calm.

You will see yourself in some important new ways.
What happens in the group?
We begin with a brief centering meditation and a short sharing about ourselves. During the first hour I will share some information and ancestral and somatic healing processes for healing the mother wound and family trauma, along with ample time for group discussion and sharing.
After a short break, we'll engage in a simple reflective journaling process, to deepen your connection to yourself and allow bring personal insight.
We'll end with followup discussion and a closing ritual to share our most important insights and experiences, and say how we want to take them out into the world.
You'll be amazed by the wisdom, insights, fragility, strength, humour, love and hope that women will share. The activities will help you understand hidden parts and long-lost pieces of yourself.
Healing the Mother Wound group will help you…
nurture both your inner life and outer life, soul and self
begin to transform what no longer serves your life or growth
make space for more of what matters most to you
experience your life in harmony with your needs and values
find your personal sweet spot between being and doing
deepen your relationships with yourself and other women
light up your wisdom, imagination and sense of possibility
Take the next step and join Healing the Mother Wound group:
Ready to say yes? Then let's schedule a brief call to get to know each other a bit.
During our call I'll answer any questions you have so you can make sure this women's group feels right for you at this time.
I'll also give you information about how to make a payment, and once you do, you're in! To schedule a call - email - [email protected]  or call me - 647 222-3086
In time,
you'll allow
old pains
to bleed.
Your locks
will break.
You'll find lightness.
And you'll finally hold the keys.
~ Victoria Erickson

Register Now
Bookings are closed for this event.