6-Month Online Mentorship – Move Beyond Fear-Based, Conditioned Patterns & Live with Pleasure and Wild Abandon.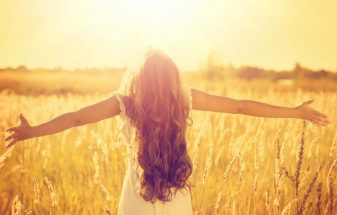 Monday, July 2nd
9:00 am to 5:00 pm
When you find yourself caught in conditioned patterns - running on fear-based automatic programming—feeling anxious & overwhelmed - you're not available to love, or get in touch with the deepest, most authentic and truthful parts of yourself.
I'm blending my 20+ years of expertise and wisdom to help YOU accelerate momentum on your journey of healing, move beyond conditioned, fear-based patterns, uncover and bring your specific gifts into the world, and learn to live with pleasure and wild abandon.
The journey involves meeting monthly via Skype as well as homework assignments and check-in emails to facilitate your specific journey. I'll guide you in discovering your own medicine and gifts, and support you in using that as your foundation to manifest what only YOU can bring into being.
Here are some clues for us to notice when fear is in charge:

You feel separate from others and your own experience.

You feel disconnected from your body - while feeling anxious and not knowing why
You feel that you are falling short in some way in your life & haven't been paying attention to your heart or your dreams.

Your nervous mind is preoccupied by keeping you safe in a world that feels confusing and out of control.

With your body in knots, you compulsively try to figure out how to get what you want, feel better and make everything okay.

You find yourself feeling chronically stuck - unable to move or do what your heart is calling you to do - worried about what your parents, significant other or friends have to say about ​​​​​​​the changes you would like to make in your life.

​​

Sound familiar?
It's helpful to understand how fear is built into the physical body. Since the body is designed for survival at all costs, it's loaded with inborn systems that prepare you to fight or flee when you feel threatened.
You are stuck in survival mode - and want to find a way out.
This heightened physiology in your nervous system wears you down when you experience these uniquely human fears: rejection, failure, and abandonment.
When fear seems real to you, the world looks like a dangerous place. You struggle to protect, defend, avoid, and cling so you can find a way to be peaceful. It's an exhausting life fueled by fear.
Seeing through the eyes of truth, we realize that this fear-based personal self we think we are is a constantly changing array of thoughts, sense perceptions, emotions, and physical sensations.
You don't need all this fear to survive.
Without out it, you might discover that you begin to thrive in beautiful and unexpected ways.
Experiment with completely softening your body. Just for a moment, stop, let all the striving go, and be. Don't do anything, and you'll realize that the flow of life is continuously unfolding, whether you're fearful or not.
As you release into the flow, you notice peace, stillness, and the simple acceptance of everything.
If you are living in fear-based patterns, you will stay fragmented and dissatisfied.
Know this: there is another way. It's the way aligned with truth and with the fullness of life.
I'm going to be sharing with you powerful tips and insights to support you in dismantling the inner blocks to being the woman and the person - you came here to be.
The time is now!
Cost - $827 for 6-month mentorship
Beginning - July 2018 - you can start at any time after June 27th

Get in touch to ask anything you would like to - and to begin - this is your time - [email protected] 
Map Unavailable
Register Now
Online bookings are not available for this event.