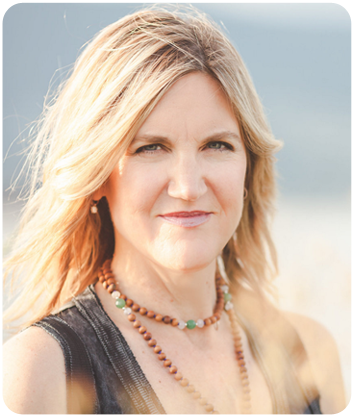 Warm, nurturing presence. Open, non-judgmental and supportive acceptance. This is available for you now.
Known for deep listening, authentic connection and compassionate care – I share a depth of embodied presence and a capacity to hold space with others through a nurturing experience of the heart.
I work within the presence of unconditional love, sharing an integrated approach to awareness, embodied well-being, deep truth and understanding.
Feminine, joyful and down to earth, I am dedicated to an integrated and embodied approach of being with people – allowing in the freedom and wholeness of their true nature.
The truth in you is unshakable presence, boundless love. You are already connected to everything and to all.
Put your hand on your heart, and listen closely to what you find there.
I've always been interested in the interconnection of my body, mind & heart. Feeling grounded and connected to all aspects of myself is a part of my daily practice.
Within our emotional wounds, suffering and pain, our truest gifts are hidden – it's not a gift in the moment, but it can be.
I've learned and share many teachings and ways of being including – Embodied Mindfulness, Relational Psychotherapy, Integrated Body Psychotherapy, Somatic & Movement Therapy, Wisdom & Awakened Feminine teachings, Somatic Experiencing, Trauma & The Embodied Brain, Healing Through the Body Wellness, Eastern Spiritual Philosophy & Buddhist teachings – unifying what I do physically, spiritually and emotionally – and connecting me to the larger whole.
A Registered Psychotherapist (RP), Integrative Relational Somatic Therapist, Embodied Mindfulness Teacher, and Somatic Movement Facilitator – I share an embodied, relational and integrative approach to working with individuals, couples and with groups. Each embodied session and practice is an invitation to go within yourself and trust what you find there – to come back to yourself – shift your energy and create new movement within yourself.
Underpinning each of my offerings is warm, nurturing presence and open, non-judgmental acceptance ~ allowing you to be as you are in this moment.
Along with my professional training, I practice embodiment – embodying my whole being fully – as well as being in intentional community and connection with others.  I've explored my own wounding and developed self-awareness – along with presence, mindfulness and movement practices that I live every day. I am on a path of continuous integration with my own heart & soul.
One of the deepest longings of the human heart is to be seen for what we truly are. Living an authentic, liberated and fulfilling life requires us to enter into the spiritual question "who am I?".
Allowing space for what isn't true to fall away – and offering resolution within us by connecting directly to the real love, peace, clarity, creativity, depth and joy that is woven into the very fabric of our being.
Discover a deep understanding of yourself and live an authentic life with freedom to move through insecurity and fear. In a field of unconditional acceptance, we will move through and beyond trauma, and persistent habits and patterns, to provide a practical foundation to unwind patterns of suffering.
You are not defined by limiting thoughts and unsatisfying feelings. There's an embodied presence at the heart of every thought and feeling. Pure being that just is – everywhere, endlessly. It's always at peace, no matter what happens.
Struggles will rise and fall away if you are willing to be as you are in this moment – and I want to share this possibility with you.
Come back to yourself with grace & ease.
Finding someone you feel comfortable sharing yourself with is an important part of your journey of awareness and understanding. This is an important relationship – and I am happy to discuss how I can support you in your life.
Welcome. I look forward to being with you.
I draw upon a wide variety of training and experience for my work, including the following:
PsyD. (cand) Somatic Psychology – Meridian University.
Master of Arts in Leadership from Royal Roads University.
Graduate — The Toronto Institute for Relational Psychotherapy with training in Relational Psychotherapy.
Designation – Registered Psychotherapist (RP) – Member of the College of Registered Psychotherapists of Ontario.
Member of the Canadian Association of Psychodynamic Therapists (CAPT).
Applied Meditation and Mindfulness Training from the University of Toronto.
Integrated Body Psychotherapy (IBP) Training Program
Studying Body-Mind Centering Somatic Movement Education Program.
Somatic Experiencing Institute – Practitioner in Training.
Ego State Therapy – Love instead of Fear – Choose Again International.
Embodied Mindfulness Yoga Therapy Training Program – Ottawa School of Embodied Yoga Therapy.
Phoenix Rising Yoga Therapy Training.
Open Floor International Ecstatic Dance Teacher Training.
Trauma-Sensitive Yoga Training – Trauma-Sensitive Yoga Center.
Emotionally Focused Therapy (EFT) Certification – (Book – 'Hold Me Tight' by Susan Johnson).
Couples Therapy Certification from the University of Guelph.
Buddhist Psychology and Psycho-Spiritual Inquiry with John & Jennifer Welwood.
Intensive Studies in Energy Medicine, Qi Gong and Spontaneous Conscious Movement.
Buddhism Studies within the Shambhala Buddhist Tradition in Toronto.
Body, Breath and Energy Training at The Haven.
Executive Coach Training from Royal Roads University.
Certified Pilates Instructor – Body Harmonics.
Yoga for Depression with Amy Weintraub.
Body/Soul Retreats with the Marion Woodman Foundation.
5 Rhythms Dance & Movement.
Spiritual Writing Circle Leader.
Self-Acceptance, Self-Compassion & Self-Love Retreat Leader.